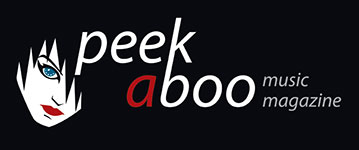 like this movie classics review
---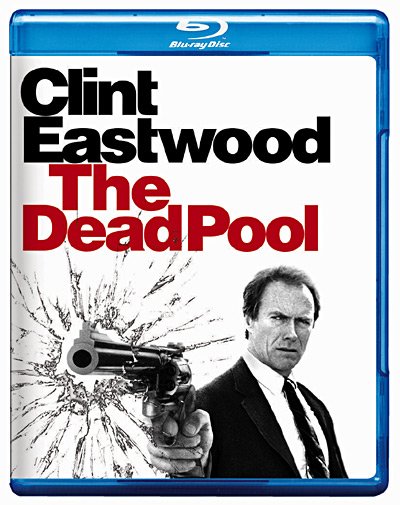 BUDDY VAN HORN
The Dead Pool
Movie
•
Movie classics
Crime
•
Detective
[74/100]

Warner Home Video
30/06/2014, Didier BECU
---
Opinions are like assholes, everybody has one. It must be one of the most famous phrases in film history and they came out of the mouth from Dirty Harry. Clint Eastwood already was back then 58, but because Sudden Impact was five years ago such a huge hit, they decided to give super cop Harry Callahan his fifth and final adventure.


The director became Buddy Van Horn who know Eastwood very well as he was for years his vast stuntman. What Van Horn did with Eastwood in The Dead Pool is almost ridiculous. The film is so over the top that you can put him as a headliner on a festival from movies with bad taste. Bad taste, but irresistible!


The story itself almost has no importance. Callahan alias Dirty Harry is still the ruling inspector from San Francisco who is after crooks. He's the nightmare from the mayor as he has the reputation to ruin everything. Because cops always can use a good new image, Harry gets a Chinese partner (Evan C. Kim). Being multicultural always scores, not? The other side of the story is that every partner from Harry ended in no time in the morgue. And now things look terrible as well. The city has a new rage: playing the dead pool that is a sort of game in where people bet which celebrity will be first dead. And yes, Dirty Harry is included in the dead list!


Already from the very first movie that's been made in 1971 it was crystal clear that Callahan is not the kind of agent you'll find on a crossroad, but Van Horn really exaggerates in here. It already that starts with the opening scene in where his car is hit by tons of bullets, goes ahead and smashes a wall. Five seconds later, Harry gets out of the car and kills his enemies with one shot. No, there's no sense of reality in The Dead Pool.


And yet, how silly it sounds and how bad the movie has been directed, you can't deny the fact that there's a lot of magic around that makes it a classic. Of course there's Eastwood himself or Jim Carrey in the (small) role as addicted pop star. But the real star of course is the little black car with remote control that contains a bomb!


On the Blu-ray you'll find the extra The Craft Of Dirty Harry that lasts 20 minutes. The documentary points out that the Dirty Harry-movies are a work of a team, especially the editing is important.


Wrong movie? Yes. Classic? Yes. The movie is out on DVD and Blu-ray on Warner.
Didier BECU
30/06/2014
---
Opinions are like assholes, everybody has one. Het is waarschijnlijk één van de meest beroemde filmzinnen en kwam uit de mond van Dirty Harry. Clint Eastwood was ondertussen al 58 geworden, maar omdat men vijf jaar eerder in Sudden Impact had bewezen dat het publiek best nog zin had in verdere avonturen van superflik Harry Callahan, bedacht men gauw nog een vijfde (en tevens laatste) titel.


De regie werd in handen geduwd van Buddy Van Horn, een man die eigenlijk jarenlang de vaste stuntman van Eastwood was. Wat Van Horn met Eastwood in The Dead Pool uitspookte grenst werkelijk aan het ridicule. De film is zo over the top dat je hem gerust als afsluiter tijdens De Nacht Van De Wansmaak kan programmeren. Wansmaak dus, maar wel tegelijkertijd onweerstaanbaar!


Het verhaal doet eigenlijk weinig of niets ter zake. Callahan alias Dirty Harry is nog steeds de regerende politie-inspecteur van San Francisco die door zijn roekeloos gedrag de burgemeester tot wanhoop drijft. Om het imago van de politie wat op te poetsen wordt Harry met een Chinese partner (Evan C. Kim) opgezadeld. Kwestie van multicultureel te zijn, niet waar? Helaas is in het verleden iedere partner van Harry vroegtijdig in het mortuarium belandt en ook nu ziet het er allesbehalve goed uit. De stad wordt namelijk opgeschrikt door een schrikwekkende rage. Er wordt een dead pool uitgeschreven, dat is een soort spel waarin wordt gewed welke beroemdheid als eerste het loodje zal leggen. En jawel, Dirty Harry staat ook op die lijst!


Reeds vanaf de eerste film uit 1971 was het duidelijk dat Callahan niet het soort flik is dat je tijdens de spitsuren op een kruispunt aantreft, maar Van Horn drijft het in deze afsluiter wel zeer ver. Het begint al vanaf de openingsscène. Callahans auto wordt doorzeefd door tientallen kogels, gaat hals over kop en raamt vervolgens een muur. Een paar seconden later stapt Harry uit de wagen en knalt al zijn tegenstanders met zijn vertrouwde Magnum met één schot neer. Dit maar om te illustreren dat er geen beetje realiteitszin in The Dead Pool zit.


En toch, hoe banaal deze film ook is geregisseerd (soms lijkt het wel of je naar een slechte televisiereeks kijkt) bezit The Dead Pool zeer veel ingrediënten die hem onsterfelijk hebben gemaakt. Allereerst is er natuurlijk Eastwood zelf of Jim Carrey in de (kleine) rol van verslaafde popster. Maar natuurlijk is de grote ster het speelgoedwagentje met de afstandsbediening waarin een bom verscholen zit.
Op de Blu-ray vind je The Craft Of Dirty Harry, een extraatje van 20 minuten waarin vooral het belang van de editor in de film wordt belicht. Eigenlijk heeft het weinig met de Dirty Harry-films te maken, maar desalniettemin interessant voor iemand die iets wil opsteken over editing.

The Dead Pool is eigenlijk een ongelooflijk foute film, en in feite zelfs ongewild de voorloper van Rush Hour. De film is zowel op dvd en Blu-ray via Warner te vinden. Meenemen, echt waar!
Didier BECU
30/06/2014
---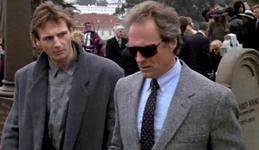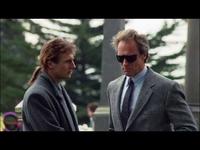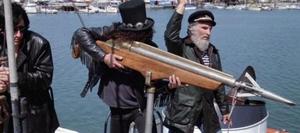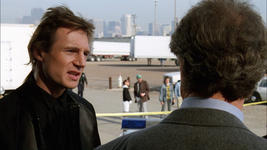 ---