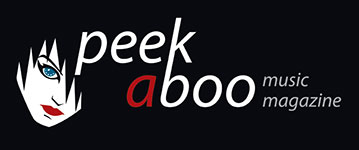 like this cd review
---
WEDDING PRESENT, THE
CLASSICS: Watusi
Music
•
CD
Indie
•
Rock
[88/100]

Island Records
27/06/2014, Didier BECU
---
I never liked their name (translate it in French and you know how silly it sounds), but their music blew me away from the very first second. And yes, I'm a bit arrogant to say, but I'm one of those who discovered the C86-sound when it was actually 1986. If you're young we'll forgive you for not knowing it, but C86 was a term invented by the NME (a musicmagazine in case you're really young!) to categorize young indiebands. Some said it was jingle-janglepop.

One of those discoveries were The Wedding Present. Some will say that Tommy or George Best are their true masterpieces, but even if I like 'em a lot, I'd rather pick up Watusi.

This album that was released on Island (so technically speaking they were far from being an indieband!) is (at least if I'm not wrong) their fifth one. By that time The Weddoes as they were named by their fans already had discovered the noisy touch from Steve Albini, and once again this album is loud, loud, loud!


On Watusi the band were joined by new bassist Darren Belk who sang some notes too. Mind you he sings as bad as frontman David Gedge, but what a sound this is!


The opening track "So long, baby" reveals what's going to follow: unpredictable noisepop that is similar to the best stuff by The Fall. Just like Mark E. Smith, David Gedge does what no one else dares: crossing the limits! Just listen to "Spangle": a ballad performed on a toy synth! So heartbreaking, so pure, so fantastic!


The hit on here was "Yeah Yeah Yeah". Well, hit…you know….running for some weeks on 120 Minutes on MTV. Where are the times?


I guess you won't find this album no longer in the shops. But search and discover, forget f**** Snow Patrol and raise your finger to Keane as this is indiepop. It's a gas!
Didier BECU
27/06/2014
---