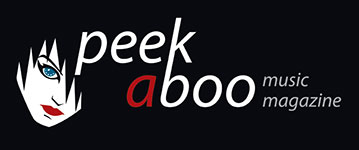 like this cd review
---
IGGY POP
Classics: The Idiot
Music
•
CD
[95/100]

Virgin Records
25/06/2014, Didier BECU
---
Iggy Pop has always been a difficult artist for me to deal with. Mind you when seeing him with The Stooges on stage , I am convinced that he's the best performer ever. I mean, Iggy is pure rock 'n roll, but his soloalbums were (especially those from the mid 80's on) too metal for my taste.


And yet, he made two albums that changed my life. "Lust For Life" (even if I am totally bored by The Passenger) and this classic that's been recorded in 1976 along with David Bowie (and who produced it). The influence from the Thin White Duke is immense. The Idiot is even by some considered as the first fruit of his so-called Berlin-period. The album was recorded in Château d'Hérouville near Paris and was Iggy's first solo record since he disbanded The Stooges.


The album only features 8 songs, but they're all classics. Rumours say that The Idiot was the last album Ian Curtis listened to before hanging himself. And indeed, this album must be one of the darkest you'll ever find. All songs were mirrors. Pop just had returned from an asylum and they all reflect his inner demons.


I never had a heroin needle in my arm but opener Sister Midnight perfectly describes this feeling. It feels like Iggy Pop's vomit is thrown at you. It's dirty and it stinks, but it's genius. A mood you also feel in Nightclubbing (later covered by Grace Jones) or Dum Dum Boys. The most bizarre song is China Girl. Forget Bowie's version, this is the real deal. Iggy Pop goes completely mad on here, it is music at its most extreme. I don't blame Bowie for his version, mind you. You just feel more like Marlon Brando when listening to Iggy's version.


The Idiot is an album you'll find in many lists, but you'll never hear it on the radio. Too strange, too dark, too black or whatever. Never mind The Idiot is a piece to take to that famous island. A perfect place as there's no wall around to smash your head to.
Originally the album was released on RCA, but was later pressed on CD by Virgin.
Didier BECU
25/06/2014
---