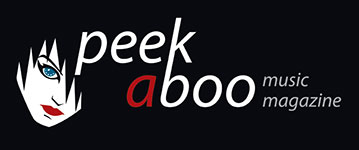 like this digital review
---
VARIOUS ARTISTS
Deadfall Artist/Band Management: The Dark Secret Compilation Volume 3
Music
•
Digital
Cold Wave
•
Dark Electro
•
Dark Wave
•
EBM
•
Gothic Rock
•
Industrial
•
Post Punk
[90/100]

Dark Creation Records
25/02/2015, Wim GUILLEMYN
---
This is already the third edition of the Deadfall-compilations, that contains 31 tracks and can be downloaded for free on Bandcamp. Along with Cold Insanity Music, the organisators try to compile on disc the best of alternative gothic from all over the world, known and unknown bands.
A small selection: classic (but great) gothic rock of Aeon Sable with Visions, some EBM/industrial on One Horse Rider (Man Woman Machine Mix) by Attrition, Lisa Cuthbert's Run and Jump, taken from her latest album, or post-punk of Exit Strategy.
We could sum them all up, but you already noticed that this compilation offers you the current black scene in its most various ways, and even for free!
Tracklist:
1. Saigon Blue Rain- Goodbye Horses
2. The stompcrash- Tonight
3. Waterglass-Far From Faith
4. The Pussybats-4a Revolution
5. Double Eyelid-She's Falling
6. Attrition-One Horse Rider
7. SSick-Ready To Go
8. Aeon Sable-Visions
9. Grooving In Green- Lucid
10. New Zero God-Forever Today
11. Cryongenica-Silhouette
12. Christine Plays Viola-The Dawn Of The Beastmen
13. The Spiritual Bat-Linfo
14. Kaltherzig-Angels
15. Vandel-Denial
16. Reactive Black-Everything I Am
17. The Faces Of Sarah-On A Day Like This
18. You Destroy Her-Exponent
19. Exit Strategy-Death Doctrine
20. KommunityFK-The New Tribe
21. Coma- Ghosting
22. Arcane Winter-As You Reap
23. Amautica-Alunizaie
24. Last Dust-V
25. Perverted By Language-Amandine
26. Dawn Of Oblivion-Within The Realms of the King of Amur
27. New Breed-City Of Sin
28. Leafblade-Oak Machine
29. Golden Apes- The Archers
30. Lisa Cuthbert-Run and Jump
31. The B.H.D.-Love Will Tear Us Apart
Wim GUILLEMYN
25/02/2015
---
Dit is alweer de derde editie van de Deadfall-compilaties, die 31 songs bevat en gratis via Bandcamp kan worden gedownload. Samen met Cold Insanity Music probeert men de beste alternatieve/gothic rockbands van over de hele wereld op één schijfje te verzamelen en het bevat zowel bekende als onbekendere recente releases. Een verzamelaar dus die alle uithoeken van het donkere genre verkent…
Een kleine greep uit het aanbod: Aeon Sable dat met Visions een oerdegelijk gothic rocksong aflevert. Attrition met sterk industrial/EBM getint nummer: One Horse Rider ( Man Woman Machine Mix). Lisa Cuthbert met het mooie Run and Jump uit haar laatste album. Exit Strategy gaat met Death Doctrine de postpunktoer op. En zo kunnen we nog even doorgaan!
Je krijgt hier een goed beeld van wat er tegenwoordig in de zwarte scene leeft en te ontdekken valt, en dat blijkt toch nog altijd heel wat moois te zijn, want tussen deze 31 songs vind je eigenlijk geen opvullertjes. Een ideale manier om (gratis) nieuwe bands en releases te ontdekken.
Wim GUILLEMYN
25/02/2015
---