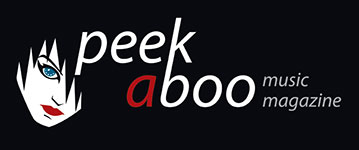 like this concert review
---
ALISON MOYET
Live @ Arenberg Schouwburg - Antwerpen - 21.02.2015
Concert
Electro
•
Electro Pop
•
Synthpop
[90/100]

23/02/2015, Fred GADGET
---
After having missed her appearance at the Suiker Rock festival (2014, Tienen, B) and hearing nothing but good things about her performance from some friend, we didn't hesitate to buy tickets when an additional show was announced at the renowned Arenberg theatre in Antwerp. This show was supposed to happen on November 11th 2014, but was cancelled because of illness were for Alison Moyet apologized personally on the social media. Luckily our disappointment didn't last long as an new date in 2015 was announced soon after. A bit to our surprise the sold-out concert took place in the seated theatre of the Arenburg complex. So we had to abandon our plan of dancing our way to the front row, but that was compensated with the comfortable benefit of the typical red velvet theatre seats and the magnificent stage-overview we got from the balcony. Shortly after all the seats were taken, the stage and venue went pitch-black and apparently this was already exciting enough forthe crowd to start cheering and applauding…

It was clear that this would be an very atmospheric night! Meanwhile and in the total darkness Alison Moyet and her band took their stage positions. The spotlights went on and a trio emerged … Alison, not surprisingly positioned in the center, flanked on both sides by the two musicians, standing behind their battery of electronics and keyboards on their own separate stage risers. Of course we were all there to hear and enjoy the music she wrote during her long lasting career, but nobody could deny the fact that Alison Moyet went through a remarkable physical transformation. The leading lady, dressed in black, looked hotter and sexier then ever before!

After a short but warm welcome speech, in which she announced and explained her 'comeback' in the 'electro music scene, they kicked-off with 'Horizon Flame', a track taken of her latest album 'The Minutes'. Alison's heavenly and powerful bright voice, the perfect electronic arrangements, the clear and dynamic sound and minimalistic but effective light show caught and mesmerized us from the first second. Those, and I think we can say the majority, who hoped to hear some of her early work which she wrote with her first band Yazoo and bandmate Vince Clark, didn't have to wait long … Not even waiting the massive applause to fade out, Alison told us she was only 16 years old when she wrote the next song 'Winter Kills' (taken from the first Yazoo album, 'Upstairs At Eric's' released in 1982). Needless to say the audience went bezerk. However, after a couple of seconds, the song was abruptly stopped by the lady herself… 'Sorry, I made a mistake, and if I make a mistake it irritates me so much that I must start it again from the beginning'. And so they did. Something that would happen once more further down the night.

During the show Alison Moyet also revealed some other talents we were not aware off … One of those new talents we he had to pleasure to discovered were inviting dancemoves she displayed during the instrumental passages of her songs. Proving the younger generation female singers that you don't need to show a half nipple or twirk the microphone stand to be cool and sexy. The other talent is her predisposition for spoken word or even stand-up comedy. Although constantly apologizing for her verbal avalanche in between songs, she couldn't resist it and nobody could care less because everybody seemed to enjoy the warm, funny and openhearted artist. During one of those waterfall of words she told us she wouldn't make the same mistake as she did last year when she played in Tienen (A flemish speaking region of Belgium). When she proudly told the audience she can speak French and that it was OK to address her in French. To make up for that, she sarcastically thanked 'the right-wing mayor of Antwerp' of allowing her to play in his city in this nice theatre. His voters laughed out loud …. Sarcasm can be such a nice thing, she must have thought.

The set continued like it started, strong, enchanting and impressive, going through her complete back catalogue. The once so comfortable seats quickly started to feel more like straightjackets and when the first notes of Yazoo's 80's monster hit 'Situation' blasted out the speakers many freed themselves and jumped-up and started dancing. One (of the many) nice surprises was the inclusion of the clubby 'Waiting', a joint venture single recorded with another respected electro artists My Robot Friend. To protect the crowd fainting and the venue from overheating, she continued with her entertaining spoken words intermezzo's. Like when she explained us about how and where she got the inspiration to write the song''Filigree' (from her album''The Minutes'', released 2013). When she started telling:''I was in Amsterdam …' some people in the audience (who apparently seldom leave their couch) interrupted her with the typical''Woohoo!' cheer, she skillfully and wittily added …''Yes, it was that kind of weekend!'. Of course even more hilarity filled the venue.

Unexpectedly, I admit, time flew unnoticed by and before we knew it, Alison Moyet thanked us all for coming out to her show and the threesome disappeared again in the darkness. In fact, time flew by so fast that we almost panicked when we looked a the time. OMG, there was almost no more time left and she didn't play her dance floor filler''Don't Go' !!!??? But as the tradition has it, while receiving a standing ovation from the whole venue, the re-entered the stage for some encores. They even had the audience decide if they wanted to hear their version of''Whispering Your Name' (taken from the album Essex, 1993), originally written by the American singer-songwriter Jules Shear. As expected, nobody dared to say no to this sympathetic lady, who by this time had enchanted completely. Even her premature apologies that it might not all be sung in the right key, was obsolete to us. Next, we got magisterial versions of 'All Cried Out', taken from Alison Moyet debut solo album (1984) and the highly anticipated 'Don't Go'. The roof went off and the nice cosy theatre turned in a steamy hot club!
In short, a night to remember and one I would gladly relive! The sooner, the better!
Fred GADGET
23/02/2015
---