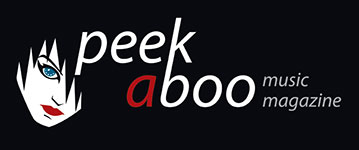 like this movie review
---
FRANCIS LAWRENCE
The Hunger Games: Mockingjay - Part 1
Movie
Adventure
[83/100]

Belga Films
12/03/2015, Didier BECU
---
Young adult movies are a hot issue in the film industry today. Nearly every film studio wants to obtain the film rights of youth novels in order to produce another hit. This leads of course to lots of minor productions, The Maze Runner is a perfect example. Once you have seen it, you know that there is only young adult movie that stands above the rest: The Hunger Games, that made Jennifer Lawrence one of Hollywood's most intriguing film diva's in no time. Little girls grow up and in the meantime the handsome Jennifer has proved that she is more than just the rebellious Katniss Everdeen. The creators understood and that is probably the reason why they divided the final chapter into two parts. Officially, they do this because they don't want to saddle up their audience with a film of four hours, although everyone knows that it is just about money. Especially in the case of Mockingjay, because although this adventure film is another sublime example of Hollywood art, this first part is nothing more than an appetizer for the big final, coming next year.
This long stretched (but sublime) starter pulverized all year records during its opening weekend. The public has not forgotten Katniss, and you probably will not soon forget the final scene that ensures once again great expectations for what is to come. The question remains however how the creators will deal with the death of one of the protagonists (Philip Seymour Hoffman). Before that, we have the DVD and Blu-ray release, because this sequel from director Francis Lawrence (no, not the dad) is another one you keep watching over and over.
Just as with Harry Potter, The Hunger Games also has become a lot darker. Anyone who saw the previous part Catching Fire (almost mandatory if you want to follow the third part) knows that it is no longer about the hunger games. The popular Katniss ended up in District 13, the part of Panem that rebelled against the tyrannical President Snow (Donald Sutherland). Plutarch Heavensbee (Philip Seymour Hoffman) saw in Katniss the ideal showcase for the revolution and the downfall of Snow. President Alma Coin (Julianne Moore) agrees and sends Katniss on a mission with a video crew so they the world can see what Snow is capable of. This is not easy, because her sweetheart Peeta (Josh Hutcherson) is still captured in the Capitol and is used by Snow to convince Katniss that she is choosing the wrong side.
You can say a lot about this movie, but it praises the makers that they have not chosen the easiest path. A film like this evokes a rush and it would be much easier to repeat the well-known concept, but in stead they have ransacked the whole story and we are only left with the characters. This film shows how important propaganda is when you want to win a war. Katniss is the image of the revolution and even a song that she unconsciously mumbles, is transformed into a battle hymn. Although you are almost obliged to categorize Mockingjay (the code name given to Katniss) as young adult, the film is much more than that.
The Hunger Games: Mockingjay - Part 1 is now available on DVD and Blu-ray via Belga Films.
Didier BECU
12/03/2015
---
Young adult-films zijn vandaag helemaal in. Zowat iedere filmstudio is naarstig op zoek naar de filmrechten van jeugdboeken die de kassa's kunnen laten rinkelen. Maar helaas voor hen bleek eerder dit jaar nog maar eens duidelijk bij de release van de verwaarloosbare The Maze Runner dat er maar één film is die dit genre alle eer aandoet. Natuurlijk hebben we het over The Hunger Games, dat in geen tijd van Jennifer Lawrence één van Hollywoods mooiste (en dat bedoelen we zowel letterlijk als figuurlijk) actrices maakte. Kleine meisjes worden echter groot en ondertussen heeft de knappe Jennifer bewezen dat ze tot meer in staat is dan het vertolken van de rebelse Katniss Everdeen. Dat snapten ook de makers en wellicht is dat ook de reden waarom het laatste luik in twee delen is opgesplitst. Officieel doen ze dat om de kijker niet op te zadelen met vier uur film, toch weet iedereen dat het gewoon om geld gaat. Zeker in het geval van Mockingjay, want alhoewel deze avonturenfilm een subliem staaltje Hollywoodkunst is, kun je er niet om heen dat dit eerste deel niet meer is dan een aanloopje naar de finale, die je volgend jaar mag verwachten.
Dit lang uitgerekte (maar sublieme) voorgerecht verpulverde tijdens zijn openingsweekend alle jaarrecords. Het publiek is Katniss nog lang niet vergeten, en ook het slotmoment, dat je waarschijnlijk niet te vlug zal vergeten, zorgt ervoor dat de verwachtingen hoog gespannen zijn. Het blijft evenwel koffiedik kijken over hoe de makers het overlijden van één van de hoofdrolspelers (Philip Seymour Hoffman) zullen oplossen. Vooraleer het zo ver is hebben we de dvd- en Blu-rayrelease, want deze sequel van regisseur Francis Lawrence (neen, niet de papa van) is er eentje die je absoluut niet mag missen.
Net zoals men dat met Harry Potter deed, is ook The Hunger Games heel wat donkerder geworden. Wie het vorige deel Catching Fire zag (bijna verplicht als je het derde deel wil volgen) weet dat het al lang niet meer om de hongerspelen gaat. De populaire Katniss is in District 13 terechtgekomen, het deel van Panem dat in opstand is tegen de tirannieke president Snow (Donald Sutherland). Plutarch Heavensbee (Philip Seymour Hoffman) beschouwt Katniss als het ideale uithangbord voor de revolutie die Snows rijk kan laten instorten. President Alma Coin (Julianne Moore) stemt toe en stuurt Katniss op pad met een videoploeg, zodat men de bevolking kan tonen tot wat voor wreedheden Snow in staat is. Gemakkelijk is dat niet, want haar liefje Peeta (Josh Hutcherson) zit in het Kapitool gevangen en wordt door Snow gebruikt (nou ja, misbruikt) om Katniss ervan te overtuigen dat ze fout bezig is.
Je kan veel over deze film zeggen, maar het siert de makers dat ze niet voor de gemakkelijkste weg hebben gekozen. Een film als deze biedt sowieso garantie voor een volkstoeloop, maar in plaats van zonder veel na te denken het bekende concept te herhalen, wordt de hele verhaalstructuur overhoop gehaald, waardoor alleen nog de personages overblijven. In deze film wordt duidelijk getoond hoe belangrijk propaganda is als je een oorlog wil winnen. Katniss wordt het beeld van de revolutie en zelfs een liedje dat ze onbewust prevelt, wordt tot een strijdlied omgetoverd. Ofschoon je bijna verplicht bent om Mockingjay (de codenaam die Katniss krijgt) als young adult te categoriseren, is de film veel meer dan dat. Daar zorgen niet alleen de vertolkingen voor, ook het wereldje dat uit de schrijfsels van Suzanne Collins te voorschijn komt is ondertussen uitgegroeid tot een stukje onuitwisbare filmgeschiedenis, en dat is een verdienste.
The Hunger Games: Mockingjay - Part 1 is vanaf nu verkrijgbaar op dvd en Blu-ray via Belga Films.
Didier BECU
12/03/2015
---
---