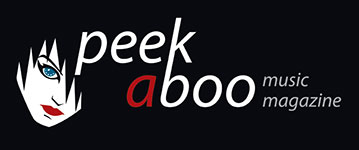 like this movie review
---
BRETT RATNER
Hercules
Movie
Action
•
Adventure
[57/100]

Universal Pictures
02/12/2014, Didier BECU
---
There used to be atime that Bible stories and old legends were sweets for Hollywood productions. However, the audience got tired of sandal movies (perhaps the funniest word that exists in the film industry), until CG was introduced. Producers suddenly woke up and took old stories from under the dust. That often happened without really thinking, because this year for example there are two Hercules-adaptations. The Legend Of Hercules by Renny Harlin was not a winer (nor on the quality front nor at the box office) and therefore the producers hoped that Brett Ratner (the guy who brought us the Rush Hour films) would do better. That was the case, though Hercules is far from a masterpiece.
Hercules is half human, half god, the son of Zeus and princess Alcmene who possesses immense powers. Famous are the twelve works he has to perform for King Eurystheus, but that is not the issue of this film (they are introduced in less than five minutes). Hercules (Dwayne Johnson) is asked to fight in Thrace with the army of King Cotys (John Hurt) against the rebel Rhesus (Tobias Santelmann) and his entourage. After a bloody massacre that can be described as an impressive Ben Hur in CG format (impressive, but ugly) the beefcake realizes that he is on the wrong side: Cotys is the villain and Rhesus the noble warrior who must be helped.
A thin story indeed, but no one expects something different from a Dwayne Johnson film. The Rock, as he likes to call himself, still can't act after fifteen years, the only thing he can be proud of is his impressive body. It is strange that the experienced (and brilliant) John Hurt could be persuaded to take part in this, even though he did the same in Snowpiercer and you can even see him within two years in the Tarzan film (yes!)
Hercules is certainly better than The Legend Of Hercules, and despite the weak story and ridiculous interpretations it is quite enjoyable. It is far from art, but there is a lot worse. You can choose between the cinema and the extended cut version when you buy Hercules on Blu-ray. There is also a Blu-ray on the market with the 3D version.
Hercules is out on Universal.
Technical data (DVD)
Running time: 94 '
Image: 2.40: 1
Sound: Dolby Digital 5.1 French and English Dolby Digital 5.1
Subtitles: English, French, Dutch
Technical data (Blu-ray)
Running time: 98 '
Image: 2.40: 1 - 1080p
Audio: English DTS-HD Master Audio 7.1 and French Dolby Digital 5.1
Subtitles: English for the hearing impaired, French, Dutch.
Extras:
Brett Ratner and Dwayne Johnson: An Introduction
Hercules and His Mercenaries
The Effects of Hercules
Audio Commentary by Brett Ratner and Beau Flynn
Extended cut (101)
Didier BECU
02/12/2014
---
In een heel ver verleden waren bijbelverhalen en legenden uit de Oudheid kant-en-klare snoepjes die tot grootse Hollywoodproducties konden worden omgetoverd. Het publiek kreeg echter genoeg van de sandalenfilm (wellicht de grappigste term die in de filmindustrie bestaat), tot op het moment dat de CG zijn intrede deed. Plotseling werden producers wakker en haalde men oude verhalen van onder het stof. Dat gebeurde zonder echt veel na te denken, want dit jaar bijv. waren er maar liefst twee Hercules-verfilmingen en zoals te verwachten viel liepen die elkaar voor de voeten. The Legend Of Hercules van Renny Harlin was helemaal geen hoogvlieger (noch op het kwalitatieve front, noch aan de kassa) en dus hoopten de producers dat Brett Ratner (de kerel die ons met de Rush Hour-films opzadelde) het beter deed. Dat was ook het geval, alhoewel Hercules verre van een meesterwerk is.
Hercules is half mens, half god: de zoon van oppergod Zeus en prinses Alkmene die over ontzettend grote krachten beschikt. Het meest bekend zijn de twaalf werken die hij moet uitvoeren in opdracht van koning Eurystheus, maar daar gaat het in deze film niet over (ze worden als een soort introductie in minder dan vijf minuten afgehaspeld). Hercules (Dwayne Johnson) wordt in deze versie opgetrommeld om in Thracië onder de vleugels van koning Cotys (John Hurt ) te vechten tegen de opstandige Rhesus (Tobias Santelmann) en zijn gevolg. Na een bloederige slachtpartij die je kan omschrijven als een indrukwekkende Ben Hur in CG-formaat (indrukwekkend, maar lelijk) beseft de spierbundel dat hij aan de verkeerde kant staat. Cotys is de schurk en Rhesus de nobele krijger die moet worden geholpen.
Voor het verhaal moet je Hercules zeker niet bekijken, maar er is geen mens die dat verwacht van een Dwayne Johnson-film. The Rock, zoals hij zichzelf graag noemt, kan na vijftien jaar nog voor geen meter acteren, het enige waar hij trots op kan zijn is zijn imposante lijf. Het blijft vreemd dat een ervaren (briljante) rot als John Hurt zich laat overhalen om hieraan mee te doen, ook al deed hij dat ook in Snowpiercer en kun je hem binnen twee jaar zelfs in de Tarzan-verfilming (jawel!) aan het werk zien.
Hercules is beslist beter dan The Legend Of Hercules, en ondanks het slappe verhaal en de ridicule vertolkingen toch genietbaar. Het is verre van kunst, maar als het een troost kan zijn: er bestaat heel wat slechter. Wie zich Hercules op Blu-ray aanschaft kan kiezen tussen de cinema- en de extendedcutversie. Er is ook een Blu-ray op de markt die je de 3D-versie biedt.
Hercules is uit op Universal.
Technische gegevens (dvd):
Speelduur: 94′
Beeld: 2.40:1
Geluid: Frans Dolby Digital 5.1 en Engels Dolby Digital 5.1
Ondertiteling: Engels, Frans, Nederlands
Technische gegevens (Blu-ray):
Speelduur: 98′
Beeld: 2.40:1 – 1080p
Geluid: Engels DTS-HD Master Audio 7.1 en Frans Dolby Digital 5.1
Ondertiteling: Engels voor doven en slechthorenden, Frans, Nederlands.
Extra's:

Brett Ratner and Dwayne Johnson: An Introduction
Hercules and His Mercenaries
The Effects of Hercules
Audio Commentary by Brett Ratner and Beau Flynn
Extended cut (101′)
Didier BECU
02/12/2014
---
---