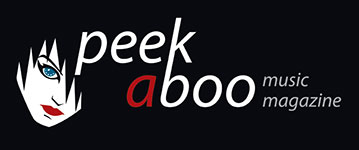 like this movie review
---
KIMBERLEY PIERCE
Carrie
Movie
Horror
[62/100]

20th Century Fox
19/03/2014, Didier BECU
---
The horror scene is dominated by remakes, but with Carrie the makers take an enormous risk. The original movie from 1976 is known as one of the milestones from the genre, the director was the well respected Brian De Palma and all performances (from Travolta to Spacek) were splendid. Kimberly Peirce who already directed the sublime Boys Don't Cry took the challenge and got the full support from De Palma. Peirce didn't go flat on heir face as some predicted, although the remake is never one second better than the original.


If you're not familiar with the story then you're a rookie (which is of course a good excuse!) or you just have spent your life on another planet. The script is based upon a novel from Stephen King and deals about the young Carrie (Choë Grace Moretz) who is raised by the severe catholic rules by mother Margaret (Julianne Moore). At school Carrie is the target of bully's and when the young girl gets for the first time her periods, things got out of hand. Carrie has never heard a thing about sexuality and she fears she'll bleed to death. One of her classmates Chris (Portia Doubleday) feels pity for her and convinces her handsome friend Tommy (Ansel Elgort) to take Carrie out to the annual prom. But at the party, the bully's show up again, but they don't know Carrie possesses telekinetic gifts.


Come on, admit it, you already knew this story before reading this, not? And that's the main reason why this horror movie misses his goal: there are no surprises, simply because everyone knows the story. That's of course not the fault from the director. Pierce might reveal in interviews that her version is not a remake, but a new interpretation that focuses on some unexplored points from King's book, you'll never notice that. At contrary, Pierce shows too much respect for the original version and that's what kills her in the end.


A lot has been written about the performances as well. Everybody agrees that Choë Grace Moretz is one of the forthcoming leading ladies from Hollywood, but they also thought she's just too beautiful to play the role of Carrie. Agreed, Hit Girl from Kick-Ass looks hot, but I never thought Sissy Spacek was ugly. I mean, it's how you see things, not? Julianne Moore is perfect as hysterical mother, although her talent isn't used enough.


The remake from Carrie is and always will be a difficult picture to deal with. As expected the original version by De Palma rules, and so the new version is a bit useless for the old generation, but you can't say it's bad either. Who knows time will tell…


Carrie is now available everywhere on 20th Century Fox.
Didier BECU
19/03/2014
---
In de horrorwereld zijn remakes schering en inslag, maar met Carrie nemen de makers toch heel wat gevaarlijke risico's. De originele prent uit 1976 staat namelijk geboekstaafd als één van de bouwstenen van het genre, de regisseur was niemand minder dan Brian De Palma en alle vertolkingen waren ronduit subliem. Kimberly Peirce die het lichtjes fantastische Boys Don't Cry op haar cv heeft staan durfde de uitdaging wel aan, en kreeg tevens de steun van De Palma. Peirce ging uiteindelijk niet plat op haar bek, ofschoon (en laat ons daar maar van in het begin duidelijk over zijn) de remake geen seconde beter dan het origineel is.



Indien u het verhaal nog niet kent, ben je ofwel zeer jong (wat uiteraard een geldig excuus is) ofwel jouw leven op een andere planeet doorgebracht. Het scenario is gebaseerd op een horrorroman van Stephen King en gaat over de jonge Carrie (Choë Grace Moretz) die door haar preutse moeder (Julianne Moore) op een strenge katholieke wijze wordt opgevoed. Haar moeder is wel tevreden, maar op school is de wereldvreemde Carrie de pineut van allerlei pesterijen. Als de jonge Carrie voor het eerst haar maandstonden krijgt breekt de hel los. Het meisje heeft nog nooit seksuele voorlichting gekregen en het arme kind denkt dat ze zal doodbloeden. De klasgenootjes zetten de foto's van dit schrikwekkend drama op de sociale media (het gaat nu eenmaal om een remake!) waardoor alles nog erger wordt. Chris (Portia Doubleday) heeft medelijden met haar klasgenootje en overtuigt haar knappe vriend Tommy (Ansel Elgort) om Carrie uit te nodigen voor het jaarlijkse schoolbal, maar ook daar kunnen de pestkoppen zich niet bedwingen. Het enige wat zij niet weten is dat Carrie telekinetische gaven bezit.


Geef toe, zonder dat je dit las wist je al het volledige verhaal, niet? En dat is waarschijnlijk het grote probleem van deze remake. Daar kan natuurlijk de cineaste niks aan verhelpen. Pierce beweert wel in allerlei interviews dat het om een nieuwe interpretatie gaat, en dus geen remake, en dat zij nieuwe uitgangspunten in Kings boek wil benadrukken. Toch merk je dat nooit. Integendeel, Pierce heeft gewoonweg te veel respect voor het origineel van De Palma waardoor deze Carrie te veel een kopie is geworden. Over de vertolkingen is ook reeds heel wat inkt gevloeid. Zo twijfelt niemand er nog aan dat Choë Grace Moretz één van de te volgen Hollywoodactrices is, ze zou immers te mooi zijn voor de rol van Carrie. Toegegeven, Hit Girl uit Kick-Ass is inderdaad razend knap, maar eigenlijk heb ik Sissy Spacek ook nooit een lelijk wicht gevonden. Ik bedoel, het is maar hoe je het bekijkt. Julianne Moore is als hysterische moeder uitstekend gecast, ofschoon men haar talent te weinig benut.


De nieuwe versie van Carrie is en zal altijd een moeilijk geval blijven. De originele versie van De Palma is zoals te verwachten viel de absolute meester en dus is deze remake voor de oudere generatie wat overbodig, maar echt slecht kan je hem nu ook weer niet noemen. Wie weet dat de tijd een antwoord zal bieden.

Carrie is nu in de winkel verkrijgbaar via 20th Century Fox.
Didier BECU
19/03/2014
---
---