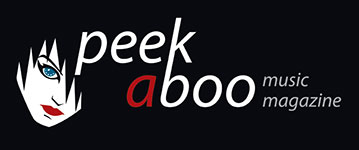 like this movie review
---
DITO MONTIEL
Empire State
Movie
Action
[50/100]

Warner Home Video
17/03/2014, Didier BECU
---
Things are going wrong with Dito Montiel. Who, you say? Well, that's the name of the director who made with A Guide to Recognizing Your Saints: one of the most intriguing American coming-of-agefilms ever, and also Fighting with Channing Tatum was worth seeing. But with his latest offering Empire State, things turned out quite bad. Despite a star cast that consist of names like Dwayne Johnson, Liam Hemsworth and Emma Roberts, the movie was directly launched onto the DVD-market without getting to the theatres. Agreed, when judging the movie by its cover alone, you tend to think that this is nothing but normal. But still, if you find the courage to put this disc into your player, you'll see that the picture is better than you thought.


The script is based upon a real heist that was organised in 1982 by the Greek criminal Chris Potamitis (Liam Hemsworth). This heist is till today seen as one of the greatest in America's history, and the crook has become a sort of cult figure in his own range. Chris spent some years in jail, but no one (except himself) knows where the money is. First Chris wanted to be a cop, but he got refused by the Police Academy, and so he started a second career as a safety cop at Empire, a firm who is specialised in money transport. Immediately Chris couldn't believe his own eyes. There are cameras that seem not to work, a night watcher who doesn't take his job seriously and some even launch a code that simply goes like 1,2,3,4. Chris is the kind of guy who can't keep his mouth shut, and so one day he tells his "secrets" to Eddie (Michael Angarano). The two plan a robbery, but not everything is going as planned as they got chased by the NYPD-police that is under command of James Ransone (Dwayne Johnson).


In all honesty, we probably will never be enthusiastic about the acting talent from Dwayne Johnson, and Liam Hemsworth is perhaps the worst actor of his generation, but still Empire State deserves better than that. Some goes so far by comparing his movie with both Casino and Good Fellas by Scorsese, but that's of course far too exaggerated. But as said before, Empire State sometimes works. Especially the 80's are beautifully created by
Dito Montiel, although he already did this in his debut. So yes, Empire State is more than your average heist movie. It's a pity that those efforts got ruined by the dreadful acting from Liam Hemsworth. So next time it'd be better to ask someone else: Channing Tatum for example, even if it would be difficult to convince him after this flop.


Empire State is now out DVD on Warner Home Video.
Didier BECU
17/03/2014
---
Het gaat niet goed met Dito Montiel. Wie zegt u? Wel, deze Amerikaan maakte ooit met A Guide to Recognizing Your Saints één van de meest intrigerende Amerikaanse coming-of-agefilms en ook zijn boksdrama Fighting met Channing Tatum mocht er best wezen. Met zijn laatste Empire State ging het echter volledig mis. Ondanks een sterrencast die uit ronkende namen zoals Dwayne Johnson, Liam Hemsworth en Emma Roberts bestaat, verscheen deze prent regelrecht op de gevreesde dvd-markt. Als je het hoesje bekijkt, zou je meteen denken dat dit maar logisch is, maar wie zich de moeite troost om dit schijfje in de lader te gooien zal toch merken dat Empire State, ondanks de slechte vertolkingen, toch meer in zijn mars heeft.


Het scenario van deze actiefilm is gebaseerd op een echte roof die in 1982 door de Griekse Chris Potamitis (Liam Hemsworth) werd beraamd en zo waar één van de grootste diefstallen uit de Amerikaanse geschiedenis werd. Ook nu nog is Potamitis een veel besproken figuur. De Griek moest wel een paar jaar brommen, maar niemand (behalve hij dan) weet waar de buit zich bevindt. Aanvankelijk wilde Chris het bij de politie proberen, maar werd geweigerd. Hij probeerde het dan maar als beveiligingsagent bij Empire, een firma die is gespecialiseerd in geldtransporten. Meteen trok hij daar grote ogen open. Camera's die niet werken, een nachtwaker die het allemaal geen moer kan schelen of gewoon een code die uit de cijfercombinatie 1,2,3 en 4 blijkt te bestaan. Chris kan zijn mondje niet houden en vertelt alles aan de verkeerde man: Eddie (Michael Angarano): een onbetrouwbare vent die zijn mond niet kan houden. De roof loopt echter niet zoals gepland, want de boeven worden door de politie die wordt aangevoerd door James Ransone (Dwayne Johnson) achterna gezeten.


Ook al zullen we nooit onder de indruk raken van het acteerwerk van Dwayne Johnson en blijft Liam Hemsworth het grootste non-talent van vandaag, verdient deze misdaadprent toch beter dan dat. Sommige critici merkten wat vergelijkingen met Casino en Good Fellas van Scorsese op. Alhoewel zo'n vergelijking nu ook weer van het goede te veel is, laat Empire State desalniettemin indruk na. Dat komt vooral omdat Dito Montiel op een schitterende wijze de jaren 80 in beeld bracht, ofschoon hij dat al in zijn debuut eerder deed. Empire State is trouwens ook meer dan zo maar een ordinaire heistfilm omdat Montiel voldoende aandacht aan de achtergronden van zijn protagonisten hecht. Jammer genoeg vallen Montiels goede bedoelingen wat in het water door het ondermaatse acteerwerk van Liam Hemsworth. Spijtig voor Montiel, de volgende keer gewoon iemand anders zoeken dus: bijv. zijn maatje Channing Tatum, alhoewel die na deze flop wel eens zijn neus zou kunnen ophalen.


Empire State is nu uit op dvd via Warner Home Video.
Didier BECU
17/03/2014
---
---