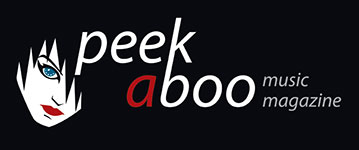 like this cd review
---
SNOWBIRD
Moon / Luna
Music
•
CD
Dreampop
•
Ethereal / Heavenly Voices
[92/100]

Bella Union
17/03/2014, Pascal VERLOOVE
---
This might just be THE record that all Cocteau Twins' fans have been waiting for many years. Eighteen years to be precise, since Milk and Kisses, the last studio album of the Twins to be released.
Since 1996, many albums of many bands, capturing a bit of the Cocteau Twins' magic, have been released. Some even directly involving ex-Cocteau Twins members, Simon Raymonde and Robin Guthrie, through the label they founded after the split of the Cocteau's (Bella Union) or through Guthrie's new band Violet Indiana.
A lot of those dream-pop releases are even quite good, including Violet Indiana's albums or some Bella Union's productions (Beach House for instance) and some have captured a bit of what made the Cocteau Twins so unique and so beautiful. Still, something was missing … until now that is…
SNOWBIRD is the reunion of Simon Raymonde and Stephanie Dosen, an American singer and songwriter that published two albums under her own name (the second one on Bella Union) and also collaborated with Massive Attack. She is also a big fan of the Cocteau Twins and of Elisabeth Frazer, and her vocal style is quite similar to Liz's.
Knowing all this, and seeing the album cover design by Vaughan Oliver, who collaborated for many years with 4AD, and gave that legendary label it's unique visual cohesion, your expectations are very high and run the risk of disappointment, when you know you only have one third of the magical Cocteau Twins in this project. You know it will not be Elizabeth singing, you know you will miss the whirls and reverbs of Guthrie's guitars so you put the record on and you hold your breath….
I Heard The Owl Call My Name starts and you can exhale, slowly, then inhale again, deeply, slowly and a smile of euphoria spreads across your face. Yes, this is it – this is the album you've been waiting for since Milk and Kisses.
This album also helps us to understand that each of the three members of the Cocteau's were equally important to build the ultimate band unique sound : the voice of Liz, the guitars of Robin and the melodies of Simon. And hearing the way Stephanie Dosen's voice is treated on Moon you understand how crucial Raymonde was in the sound of the Twins.
The reason why Moon is such a jewel might also rest in the fact that Simon and Stephanie didn't deny their filiation with the Twins. Simon did not try and compose melodies in a different way and Stephanie sings the way Elizabeth would have sang on such melodies.
But then, of course, for many, the summits of ethereal vocals were reached by Liz Fraser or by Lisa Gerrard (Dead Can Dance), so you might wonder whether Stephanie reaches the same level of perfection. She probably would not sing Song to the Siren the way Liz did, but on the 45 minutes of Moon she is just perfect.
There is no reason to peel back each song individually, even if this one could have been featured on Victorialand or if that other one sounds like Heaven or Las Vegas. Moon is a whole, it's a voyage, it's a dream of lazy summer afternoons.
Moreover, it took more than 3 years for Simon and Stephanie to give birth to this project, and nothing indicates today that they will keep working together. So, enjoy this one even more, especially if this is the album you've been waiting for since 1996.
Moon is released with a second CD Luna which features the entire album remixed by Ron Gibbs (RxGibbs). The American ambient / dub musician has made a complete rework of Moon and offers with Luna a much more contemporary sound, as opposed to the timeless tranquility of the main album. Even though it is presented as a "remix" album it's much more than that and deserves as much attention as the main album.
Altogether they make an essential release for any person who ever liked the Cocteau Twins !
Pascal VERLOOVE
17/03/2014
---