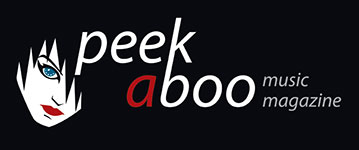 like this cd review
---
ZEBRA ISLAND
Saturnine
Music
•
CD
Ambient Pop
•
Dreampop
•
Ethereal / Heavenly Voices
•
New wave
•
Trip Hop
[90/100]

i love you records
25/05/2013, Filip VAN MUYLEM
---
This is the very first release of Zebra Island, one of the newest Estonian bands. The first thing that comes to my head is in the mix feeling: 'Hooverphonic' versus 'SX' and that is really heads up. i can say it in another way: this is how i would love to hear the new sound of Hooverphonic, so can i be more positive about this new record? Nah, i don't think so. It's so heavenly and haunting...
'Everything might' is simply the best track on the album, sounds a bit into New Wave with a triphop sauce on top of it, has a catchy sound and makes you dream nice things... 'Thank yourself' is more into electronics and has some kind of a kinky retro sound (very into Hooverphonic), and very slow mo/mellow. 'Dreams' could be the next single of Hooverphonic, but a bit overworked with retro synths. This song is indeed a loveley dream away song with happy lyrics. 'Don't look now' has more a SX touch, however the lyrics are very happy and the sound very dreampop and catchy. 'Falling down' has somehow a more french touch regarding the vocals. The retro sound keeps being very attractive and still steals my attention. The rythm is a bit higher with this one too. 'Gotcha' has a more chaotic and dreamwave sound, with a bit more of a lamenting voice. Here it's more Breath of life versus The Cranes. 'Silence' and 'Glow' caught me so hard that i even forgot to write more about them, simply great! The last song 'Not alone' is a nice endsong, getting the rythm a bit more uptempo and still keeping us in dreamland (with a bit of a musical Bjork twist in the synths/beats as you can hear in' Violently happy', but then a bit slower).
One thing is for sure, now that i will miss Metsatöll on stage, for sure, during our summer holliday in Estonia: i hope to catch them together with Sibyl Vane... and come back with a very happy feeling (just as a conformation as the vibes i got during the listening to this cd).
more info or if you want to get in contact with them:
https://www.facebook.com/zebraisland
Filip VAN MUYLEM
25/05/2013
---