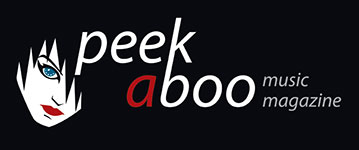 like this movie review
---
POU-SOI CHEANG
Motorway
Movie
Action
[60/100]

Arrow
13/03/2014, Didier BECU
---
A movie that's been described as the Hong Kong-answer to Nicholas Winding Refn's Drive of course deserves all our attention. The maker from this chase movie is one Soi Cheang who has broken in his home country lots of records with over productions like Dog Bite Dog and Shamo.


Let's be honest with tempering the enthusiasm by saying that Cheang doesn't own the genius cinematographic insights from Refn. But, and that's the other truth, Motorway is more than just another variation on The Fast & Furious-theme. The reason for this is because Cheang adds a futuristic (but at the same mysterious) touch. Of course, the decors from Hong Kong that are dominated by high skyscrapers and neon lights are ideal for that.


There isn't a real story. It's all about a chase, but one with style. Chan Cheung (Shawn Yue) is a rookie cop who wants to catch all speed criminals. For this he has a rebuilt Audi A4. It is Chan's big dream to catch criminal (and fantastic driver) Jiang Xin (Guo Xiaodong), but that's easier said than done. Like it's always the case in good cop movies, our hero has an old partner Lo Fung (Anthony Wong) who isn't keen on extra work.

All by all a very predictable thing, but for once it doesn't matter. Motorway surely ain't memorable cinema (and not even a good one), but at the end of the day Soi Cheang reaches his goal: entertaining the audience!


Those who love cars and thrilling chases can give Motorway a try as they probably will love it. The movie is out on DVD on Arrow.
Didier BECU
13/03/2014
---
Een film die als het Hong Kongse antwoord op Drive van Nicholas Winding Refn de wereld wordt ingestuurd verdient natuurlijk onze volledige aandacht. De bedenker van deze achtervolgingsfranchise is ene Soi Cheang die in eigen land met films als Dog Bite Dog en Shamo het ene record na het andere brak.


Laten we meteen het enthousiasme wat temperen door te stellen dat Cheang niet het vernuft van Refn in huis heeft om zo'n vergelijking te doorstaan, nochtans is deze Aziatische productie meer dan de zoveelste variant op The Fast & Furious. De reden daarvan is dat Cheang zijn film in een futuristisch (maar tegelijkertijd mysterieus) sfeertje onderdompelt. Daardoor komt het Hong Kong-decor dat wordt gedomineerd door torenhoge wolkenkrabbers en neonlicht goed van pas.


Echt veel verhaal moet je in deze film niet zoeken, het gaat immers om een achtervolging, weliswaar één met stijl. Chan Cheung (Shawn Yue) is een nieuwbakken politieman die met zijn omgebouwde Audi A4 (de flikken in Hong Kong hebben dat daar blijkbaar) alle snelheidsduivels bij de lurven wil pakken. Het is Chans grootste droom om de ervaren stuntrijder Jiang Xin (Guo Xiaodong) die in allerlei smerige zaakjes is betrokken klem te rijden. Zoals dat steeds in een degelijke politiefilm moet, zit ook Chan met een oudere partner Lo Fung (Anthony Wong) opgescheept die het extra werk niet echt ziet zitten.

Een voorspelbaar verhaal dus. Maar dat geeft niet, Motorway is wel geen memorabele cinema (en zelfs geen goede), maar Soi Cheang bereikt wel zijn doel: de kijker entertainen.


Wie van snelle auto's en spannende achtervolgingen houdt moet dus Motorway in huis halen. De film is op dvd uitgebracht via het Engelse Arrow-label.
Didier BECU
13/03/2014
---
---