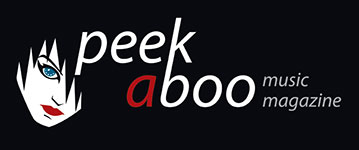 like this movie review
---
STURLA GUNNARSSON
Ice Soldiers
Movie
Action
[40/100]

SONY SPHE
13/03/2014, Didier BECU
---
Russian soldiers which are a treat to the world peace? Where did we hear that before, not? But in this action movie by Sturla Gunnarsson (who once got nominated for an Oscar when he was a documentary maker), those Russians fighting machines are different though. Three soldiers were part of a programme that's been developed in 1962 during the Cuba-crisis. It was the goal of Russian villains to freeze the three and set them free during the high peak of the Cold War so they could destroy New York. Meanwhile, we're forty years later and Russians are no longer a danger (at least not in this movie), but the soldiers are still frozen in the North of Canada.


Dr. Andrew Malraux (Dominic Purcell) gets the jobs from an oil company to dig up these soldiers. Everyone thinks they're dead, but as no one wants to take a risk, Malraux is joined by a troop that is under the command of Colonel Trump (Michael Ironside). Also part of the mission is Jane Frazer (Camille Sullivan) who presents the oil company. Once the soldiers are taken from under the ice, it seems that they're still alive and hell is on its way….
The script is written by Jonathan Tydor who is also responsible for the Dolph Lundgren-movie Dark Angel. And yes indeed, if you're holding the dreadful DVD-cover in your hands, you'll automatically start thinking of Steven Seagal. Thanks God, that sometimes a cover can mislead the viewer, as all by all Ice Soldiers is a nice (but pointless) variant to the popular Outpost-franchise. You know those movies in where dead soldiers become zombies. Cinematographic wise there's nothing to see here, but no one expected this to be different. In a way, Ice Soldiers is okay in its genre and good for 90 minutes action fun.
Ice Soldiers is out on DVD on Sony.
Didier BECU
13/03/2014
---
Russische soldaten die de wereldvrede bedreigen. Tja, waar hebben we dat tegenwoordig nog al gehoord? In deze actiefilm van Sturla Gunnarsson (als documentairemaker ooit nog genomineerd voor een Oscar) zijn het echter zeer speciale Russen. De drie soldaten maken deel uit van een programma dat door de Sovjets in 1962 ten tijde van de Cuba-crisis werd ontworpen. De bedoeling was om drie supersoldaten in te vriezen en om deze snoodaards op het hoogtepunt van de Koude Oorlog vrij te laten zodat ze New York naar de verdoemenis konden halen. Ondertussen zijn we meer dan veertig jaar verder en vormen de Russen geen bedreiging meer (ten minste in deze film!) Wel zitten deze vechtmachines nog steeds ingevroren in het noorden van Canada.


Dr. Andrew Malraux (Dominic Purcell) laat zich overhalen door een oliemaatschappij om deze Russische supersoldaten van onder het ijs op te graven en krijgt daarbij de bescherming van een horde soldaten die onder leiding staan van kolonel Trump (Michael Ironside). Ook mee op de missie is Jane Frazer (Camille Sullivan) die de oliemaatschappij vertegenwoordigt. Als de mannen de dood gewaande Russen ontvriezen, breekt evenwel de hel los. Want jawel: ze zijn levend.


Het scenario is geschreven door Jonathan Tydor die "bekend" is als schrijver van het Dolph Lundgren-vehikel Dark Angel. Toegegeven, als je de afgrijselijke cover in je handen hebt denk je onverwijld terug aan Steven Seagal. Gelukkig bedriegt schijn, want Ice Soldiers is gewoon een variant op de Outpost-films (soldaten die moorddadige zombies worden). En jawel, ook al valt hier cinematografisch weinig te rapen (wat had je anders verwacht?) is Ice Soldiers in zijn genre een onderhoudende prent die toch voor anderhalf uur actievertier kan zorgen.

Voer voor liefhebbers van het genre dus. De film is uit op dvd via Sony.
Didier BECU
13/03/2014
---
---