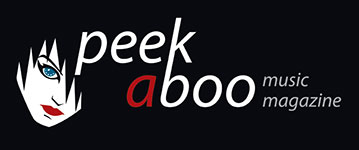 like this movie review
---
BILL CONDON
The fifth estate
Movie
Spy Movie
[58/100]

E1
12/03/2014, Didier BECU
---
Film art and logic isn't always a combination. Take for example The Fifth Estate: a movie from which everybody thought that it would be a massive blockbuster. It was also a picture that was tipped by lots of critics, and so no wonder that the movie became the official opener at the recent edition of the Filmfestival from Ghent. All in vain as this thriller by Bill Condon is, at least if you consider the calculations made by Forbes, the biggest flop from 2013. That's a pity, as even Bill Condon made some mistakes, The Fifth Estate is not a masterpiece, but not a disaster as well.

As everyone knows by now, this American production (thanks to the taxshelter-system made with lots of Belgian money) deals about the life of Julian Assange (Benedict Cumberbatch). By now the founder of WikiLeaks has stated in different interviews that he's not pleased with this biopic. That's no wonder at all, as the makers were basing themselves upon WikiLeaks: Inside Julian Assange's War on Secrecy by David Leigh and Luke Harding, and also Inside WikiLeaks: My Time with Julian Assange at the World's Most Dangerous Website by Daniel Domscheit-Berg: two books that aren't exactly glorifying Assange.


So far everyone has his opinion about Assange. For some he's the ideal anarchist, while others consider him as a dangerous charlatan. As it's always the case, you'll find the truth somewhere in the middle. In this biopic we see Assange's actions through the eyes of German hacker Domscheit-Berg (Daniel Brühl), so indeed an Assange that can't be trusted.


If we're talking about the cinematographic merits of this production, I think we can say it's half a winner. The acting is splendid. Of course it's Benedict Cumberbatch (the baddie from Star Trek: Into Darkness) who steals the show. But there's also Daniel Brühl who once again proves that he understood what decent acting stands for. The letdown is nonetheless director Bill Condon. He tries, but the maker of two Twilight-movies (yes!) isn't the new Alan J. Pakula. At contrary, Condon makes his story so confusing that lots of viewers will loose the plot after already 30 minutes. But of course, there's always that godlike repeat button on our Blu-rayplayer: a luxury you don't have in the theatres.


The Fifth Estate is a movie for those who dare. The cinematographic orgasm is rather small, but you'll still have some joyful moments though. The movie is out on both DVD and Blu-ray via Entertainment One.
Didier BECU
12/03/2014
---
Filmkunst en logica zijn niet altijd 's werelds beste vrienden. Neem nu The Fifth Estate: een film waarvan werd voorspeld dat hij een blockbuster zonder weerga ging worden en die door menig critici werd getipt, en daarom niet geheel ontoevallig de openingsfilm op de meest recente editie van het Filmfestival van Gent werd. Tevergeefs zo bleek. De spionagethriller van Bill Condon werd volgens de berekeningen van Forbes de grootste financiële miskleun van 2013. Jammer, want alhoewel maker Bill Condon niet onschuldig is aan deze flop, is The Fifth Estate weliswaar geen meesterwerk, maar ook niet de drol die men ervan maakt.


Zoals ondertussen iedereen weet werpt deze Amerikaanse productie (dankzij de tax shelter met zeer veel Belgisch geld!) een blik op het leven van Julian Assange (Benedict Cumberbatch). De WikiLeaks-oprichter heeft onderwijl al in menig interview verklaard dat hij niet te spreken is over de verfilming van zijn spionagetechnieken. Dat moet niemand verbazen omdat Condon zich baseerde op WikiLeaks: Inside Julian Assange's War on Secrecy van David Leigh en Luke Harding, alsook op Inside WikiLeaks: My Time with Julian Assange at the World's Most Dangerous Website van Daniel Domscheit-Berg: twee boeken die Assange niet meteen in een positief daglicht stellen.


Tot op heden zijn de meningen over Assange sterk verdeeld. Voor de een is hij het toonbeeld van de ideale anarchist, terwijl anderen hem als een gevaarlijke charlatan beschouwen. Zoals steeds zal de waarheid wel ergens tussen de twee liggen, maar omdat de film uit het oogpunt van de Duitse hacker Domscheit-Berg (Daniel Brühl) wordt gedraaid, zien we hier Assange als een ijdeltuit die niet is te vertrouwen.


Als we het over de film zelf hebben (daarom lees je ook deze recensie, niet?) kunnen we over een half geslaagde operatie spreken. De vertolkingen zijn vlekkeloos met een uitstekend gecaste Benedict Cumberbatch (de slechterik uit Star Trek: Into Darkness) voorop. Ook Daniel Brühl bewijst net als in de Niki Lauda-biopic Rush dat hij weet wat acteren inhoudt. Minder positief zijn we dan weer over cineast Bill Condon. Hij probeert wel, toch is de maker van twee Twilight-prenten (jawel!) nog lang geen Alan J. Pakula. Condon maakt er op zijn zachtst uitgedrukt een vrij ingewikkeld boeltje van waardoor menig kijker na een half uur de draad kan verliezen. Gelukkig bestaat er op een Blu-raytoestel een terugspoeltoets, een luxe die je jammer genoeg niet in de bios hebt.


The Fifth Estate is een prent voor zij die durven. Het cinematografisch orgasme is miniem, maar er valt al bij al wat te genieten. De film is uit op dvd en Blu-ray via Entertainment One.
Didier BECU
12/03/2014
---
---