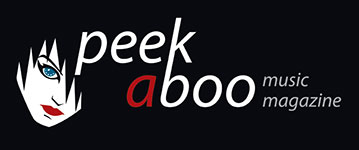 like this movie review
---
JEAN-BAPTISTE ANDREA
La confrérie des larmes
Movie
Crime
[63/100]

Filmfreaks
12/03/2014, Didier BECU
---
In the Benelux we probably will always remember Jérémie Renier from his roles in those excellent Dardenne-movies. The icecold crook who sold his own child (L'enfant) will be forever in our brains. In France he's on his way to make it as a superstar, just like that other Belgian: Benoit Poelvoorde. That's of course a dangerous thing. Just look at the recent filmography from Poelvoorde and you know what we mean! So far Renier only played in decent movies, and that's probably due to his gangster's face. The cherry on the cake was of course Cloclo, the Claude François-biography.


In his newest movie La Confrérie Des Larmes you won't find much glam though. In this macabre thriller from Jean-Baptiste Andrea (a Frenchman who made with Dead End his debut in America), Renier plays a cop who lost it all. Gabriel Chevalier loves to gamble, likes the booze, but most of all he has to take care of his revolting teenage daughter Juliette (Mélusine Mayance). When everything seems hopeless, he gets unexpected the job of his life. He has to deliver worldwide black briefcases and earns a lot of money with that. The sole condition is that he never may open these as the content has to remain a secret.


Of course we won't spoil the pleasure by giving the plot away. All we can say about it, is that it's a surprising one, but also totally unbelievable. But good, this is cinema and in movies everything's possible. It just takes a while before the audience get sucked into the story and that's due to the slow directing that could be better. But there's of course the outstanding Jérémie Renier who saves this French picture from mediocrity.


La Confrérie Des Larmes is an unusual thriller with some acts of suspense and great acting. The movie is out on Filmfreaks on both DVD and Blu-ray.
Didier BECU
12/03/2014
---
In de Lage Landen zullen we Jérémie Renier wellicht voor altijd als de karakterkop uit de excellente Dardenne-films herinneren. De snoodaard die zonder omzien zijn eigen kind verkoopt (L'enfant) staat immers voor altijd in ons geheugen gegrift. In Frankrijk is hij evenwel, net als onze landgenoot Benoit Poelvoorde, aardig op weg om een superster te worden. Daarin schuilt natuurlijk ook een gevaar. Kijk gewoon eens naar Poelvoordes filmografie en je weet wat we daarmee bedoelen. Renier heeft, wellicht dankzij zijn boeventronie, tot nu toe in leuke films gespeeld met natuurlijk voorop Cloclo, de Claude François-biografie.


In zijn nieuwste prent La Confrérie Des Larmes valt er heel wat minder glamour te bespeuren. In deze macabere thriller van Jean-Baptiste Andrea (een Fransman die met Dead End meteen zijn debuut in Amerika mocht maken) speelt Renier de aan lager wal geraakte politieman Gabriel Chevalier. Hij houdt van gokken, zit regelmatig aan de fles, maar als weduwnaar moet hij vooral voor zijn opstandige tienerdochter Juliette (Mélusine Mayance) zorgen. Als alles er hopeloos uitziet, krijgt hij plots de job van zijn leven. Hij moet overal in de wereld aktetassen afleveren en wordt er nog dik voor betaald! Het enige wat hij niet mag doen is zo'n koffertje openen, de inhoud blijft immers voor altijd geheim.


Uiteraard gaan we de plot niet verklappen. Wel kunnen we je vertellen dat die tegelijkertijd verrassend, maar helaas ook totaal ongeloofwaardig is. Maar goed, het is en blijft cinema en in deze wereld is nu eenmaal alles mogelijk. Wel duurt het een tijdje vooraleer de kijker volledig in de ban is van het verhaal, en dat komt vooral door de trage regie die toch wat beter kon. Gelukkig staat daar opnieuw een schitterende Jérémie Renier tegenover die deze Franse prent van de middelmaat redt.


La Confrérie Des Larmes is een ongewone thriller met een paar suspenserijke scènes. De film is zowel op dvd als Blu-ray beschikbaar.
Didier BECU
12/03/2014
---
---