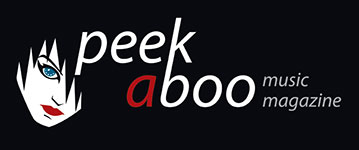 like this movie review
---
ANTON CORBIJN
A Most Wanted Man
Movie
Spy Movie
[75/100]

E1
02/02/2015, Didier BECU
---
"Fuck " is Philip Seymour Hoffman's last word in his latest film (at least if you don't count his small role in the third Hunger Games). More than sad, because after two hours, you realize once again that Philip Seymour Hoffman was probably the best actor of the last two decades.
A Most Wanted Man is the third film by Anton Corbijn. It is obvious that the Dutch prodigy is in love with celluloid dreams. Just as in his last film The American with George Clooney, his newest is again a spy thriller. And well, who is better for such a story than grandmaster John le Carré ?
The story takes place ten years ago in Hamburg. Günther Bachmann (Philip Seymour Hoffman) is the head of the German Intelligence Service. He gets an inside tip that a fugitive (Grigoriy Dobrygin) claims the huge inheritance of his father. His colleagues and especially the CIA (headed by Robin Wright) want to arrest him immediately, but Gunther refuses. Issa is just a small fish and with him as bait, you can get a much bigger catch!
How exciting the story and brilliant the directing might be, it is abundantly clear that A Most Wanted Man is a Philip Seymour Hoffman movie. One with a very dark undertone, because of his fatal overdose you actually forget that you are watching a performer. The character is, after all, a bit like the actor himself: addicted to alcohol and cigarettes... a tormented man.
The supporting cast is strong too. Robin Wright is, since House Of Cards, the perfect choice to play a crafty lady and Willem Dafoe is genius as always. Just like any other spy thriller you better paythis one with attention. The satisfaction afterwards is great.
Now out on E One, both on DVD and Blu-ray.
Didier BECU
02/02/2015
---
"Fuck", dat zijn de laatste woorden die we Philip Seymour Hoffman horen uitspreken in zijn allerlaatste film (ten minste als je zijn bijrol in de derde Hunger Games niet meerekent). Balen is het zeker voor de filmfan, want na twee uur wordt hier nog maar eens onderstreept dat Philip Seymour Hoffman de beste acteur van de laatste twee decennia is.
A Most Wanted Man is de derde film van Anton Corbijn. Het is overduidelijk dat het Nederlandse wonderkind de smaak van de pellicule voorgoed te pakken heeft. Net zoals in zijn laatste film The American met George Clooney, is het wederom een spionagethriller geworden. En tja, wie kan er nou voor betere spionageverhaal zorgen dan meester John le Carré?
Het verhaal speelt zich tien jaar geleden in Hamburg af. Günther Bachmann (Philip Seymour Hoffman) staat aan het hoofd van de Duitse veiligheidsdienst. Hij krijgt een tip over een Tsjetjeense vluchteling (Grigoriy Dobrygin) die aanspraak maakt op de gigantische erfenis van zijn vader. Zijn collega's en vooral ook de CIA (onder leiding van Robin Wright) willen hem onmiddellijk klissen, maar Gunther weigert. Issa is niet meer dan een kleine vis en met hem als lokaas kan je een veel grotere vangen!
Hoe spannend het verhaal en briljant de regie ook is, toch is dit overduidelijk een Philip Seymour Hoffman-film geworden. Eentje met een zeer duistere kant weliswaar, want door zijn fatale overdosis, vergeet je dat je naar een vertolker zit te kijken. Het personage is immers, net als de acteur zelf, hopeloos aan drank en sigaretten verslaafd…een getormenteerde man die nooit meer met zichzelf in het reine kan komen.
Ook de bijrollen zijn ijzersterk. Robin Wright is sinds House Of Cards de ideale keuze om een gehaaide dame te spelen en ook Willem Dafoe blijft geniaal. Net zoals iedere spionagethriller vraagt ook deze parel voldoende kijkaandacht, maar de voldoening achteraf is groots.
Nu uit op E One, zowel op dvd als Blu-ray.
Didier BECU
02/02/2015
---
---