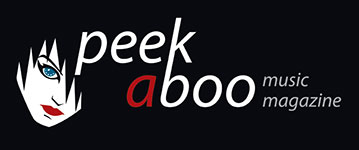 like this movie review
---
WOODY ALLEN
Magic In The Moonlight
Movie
Comedy
•
Romantic
[57/100]

Paradiso
01/02/2015, Didier BECU
---
An ordinary love story that can be summarized in five sentences and can be sold as art? It seems like only Woody Allen can get away with it and regularly win an Oscar. Allen has committed himself to make one movie every year. He does not even feel embarrassed to say that he alternates a masterpiece with a lesser one. No, no one else can spout such nonsense. Last year's Blue Jasmine was well received by many journalists, and it is indeed one of the better recent Allen films. And now, according to the Allen-logic i i's time for something less. Magic In The Moonlight is indeed a pleasant trifle, but one that would never be noticed if there was no Woody Allen included on the poster.
Woody Allen added once again two elements of which he apparently can't get enough: magicians (well, let's say charlatans) and young women who fall for older men. You can say what you want of him, but he manages to get almost every Hollywooddiva for his camera. This time it is Emma Stone (Spiderman's sweetheart and of course one of the stars of Birdman, the best movie since well... many years). Emma plays the role of the beautiful Sophie, a clairvoyant who charms a family in the south of France. The pretty lady especially wants the hand (read money) of the son. Is not that hard for her, as Sophie is a wonderful appearance and the old aunts are delighted because she can communicate with their deceased husbands. Magician Stanley (Colin Firth) smells some trouble and travels to the French Riviera to unmask Sophie. And yes, dear Allen-fans, the old Briton falls madly in love with the young woman.
It sounds quite perverse to tell, but apart from the plot, we actually told the full story. Magic In The Moonlight takes place during the 30s and has all the usual Allen traits: the typical jazzy tunes, the biggest nonsense is involved with Nietzsche and (let's be honest), just as always he knows how to do it beautifully, even though he owes a lot to his cinematographer Darius Khondji. We are wild about Emma Stone (who is not?), but no one will remember her for this role. Colin Firth seems to play on autopilot (read an Über-Brit who finds himself the centre of the earth).
Woody Allen fans will probably swallow it all without even asking a question. Those who have always hadr doubts about the New York neurotic, will have more after seeing his 44th (!) film!
Magic In The Moonlight is now out on DVD, and this on Paradiso.
Didier BECU
01/02/2015
---
Een ordinair liefdesverhaaltje dat je kan samenvatten in vijf zinnen en op de koop toe nog kan verkopen als kunst? Het lijkt alleen voor Woody Allen weggelegd en hij kan er zelfs nog regelmatig een Oscar mee in de wacht slepen. De ondertussen bijna tachtigjarige Allen heeft zichzelf verplicht om ieder jaar één film te maken. Hij voelt zich zelfs niet te beroerd om te stellen dat hij een meesterwerk met een afdankertje afwisselt. Inderdaad, geen andere cineast die dergelijke onzin zou uitkramen. De vorig jaar verschenen Blue Jasmine werd door heel wat journalisten gehekeld, maar behoort tot één van de betere recente Allen-films. En dan is het volgens de Allen-logica tijd voor iets minders: Magic In The Moonlight, een prettig niemendalletje dat nooit zou worden opgemerkt, mocht Woody Allen niet op de affiche staan.
Woody Allen verwerkt twee elementen waarvan hij blijkbaar niet genoeg kan krijgen: goochelaars (zeg maar charlatans) en jonge vrouwen die voor oude mannen vallen. Je mag van hem zeggen wat je wil, maar hij kon wel bijna iedere Hollywooddiva voor de camera krijgen. Deze keer is het de beurt aan Emma Stone (het liefje van Spiderman en natuurlijk één van de sterren uit Birdman, de beste film sinds tja...vele jaren). Emma vertolkt de rol van de mooie Sophie, een helderziende die een familie in het zuiden van Frankrijk charmeert. De knappe dame wil vooral de hand (lees het geld) van de zoon des huizes. Moeilijk is dat niet. Sophie is een wondermooie verschijning en de oude tantes zijn opgetogen dat zij kan communiceren met hun overleden echtgenoten. Goochelaar Stanley (Colin Firth) ruikt onraad en reist naar de Franse Rivièra om Sophie te ontmaskeren. En jawel, beste Allen-fans, de oude Brit wordt stapelverliefd op het jonge wicht.
Het klinkt vrij pervers, maar op de plot na hebben we eigenlijk het hele verhaal verteld. Magic In The Moonlight speelt zich af tijdens de jaren 30 en heeft de gebruikelijke Allen-trekjes: de typische charleston-jazzdeuntjes, bij de grootste onzin wordt Nietzsche betrokken en laat ons eerlijk zijn, zoals altijd weet hij het prachtig in te kaderen, ook al heeft hij bijna alles te danken aan zijn cinematograaf Darius Khondji. We zijn wild van Emma Stone (wie niet?), maar niemand zal haar herinneren voor deze vertolking. En Colin Firth lijkt gewoon op automatische piloot te spelen (lees een oersaaie Brit die zichzelf het middelpunt van de aardewaant).
Neen, het gebeurt niet vaak, maar over deze film kun je weinig slecht, maar ook weinig goeds zeggen. Woody Allen-fans zullen het wellicht met plezier slikken zonder zich ook maar één vraag te stellen. Zij die altijd hebben getwijfeld aan de New Yorkse neuroot zullen dat na het zien van zijn 44e (jawel) film wellicht nog meer doen!
Magic In The Moonlight is nu uit op dvd, en dit op Paradiso.
Didier BECU
01/02/2015
---
---