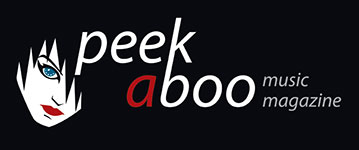 like this cd review
---
BOB DYLAN
Shadows in the Night
Music
•
CD
Pop
•
Romantic
[85/100]

CBS
13/02/2015, William LIÉNARD
---
Dylan's 36th studio album is in the stores. It is not the anticipated sequel to Tempest (2012), but a collection of traditional pop standards from the repertoire of Frank Sinatra, a selection of The Great American Songbook à la Dylan. If you thought the man could not sing, you should revise your opinion drastically, because Dylan treats the material with respect and makes it his own. The big band arrangements are replaced by a simple instrumentation of bass, pedal steel, drums and brass. This is music from the times before rock'n roll, music that Dylan has heard on the radio as a teenager. He keeps the romance and the emotion of the original compositions, but he adds just enough grit to ensure that the result remains far from sentimentality and sliminess.
Of course, Shadows in the Night is an atypical Dylan, but it fits perfectly within the choices that he made in the course of his career. Once, he abandoned his acoustic guitar for an electric sound, which cost him a lot of fans, later he picked up religion and again put his prospects at risk, but despite his declining success in the 80s, Dylan was not defeated, and in the late 90s he snuggled back into the favour of critics and music lovers. Meanwhile, he is 74 and he can afford one or two things. Shadows in the Night is a bold undertaking, but the result is strong and convincing.
Songs like Autumn Leaves, Stay with Me and the gorgeous That Lucky Old Sun would not be out of place on his traditional studio albums, and actually all of these 10 songs apply perfectly well with his cracking and ruined voice. This is Bob Dylan as you never heard him before.
Track listing:
1. I'm a Fool to Want You
2. The Night We Called it a Day
3. Stay With Me
4. Autumn Leaves
5. Why Try to Change Me Now
6. Some Enchanted Evening
7. Full Moon and Empty Arms
8. Where Are You?
9. What'll I Do
0. That Lucky Old Sun
William LIÉNARD
13/02/2015
---
Dylans 36ste studioalbum ligt in de winkels. Het is niet de verwachte opvolger van Tempest (2012), maar een verzameling van traditional popstandards uit het repertoire van Frank Sinatra, een keuze uit The Great American Songbook à la Dylan. Wie dacht dat de man niet kan zingen, die moet z'n mening definitief herzien, want Dylan behandelt het materiaal met respect en zet het naar z'n hand. De bigbandarrangementen zijn gesneuveld en vervangen door een eenvoudige instrumentatie van contrabas, pedal steel, drums en koper. Dit is muziek uit het pre-rock'n roll-tijdperk, muziek die Dylan als tiener op de radio heeft gehoord. Hij bewaart de weemoed en de emotie van de oorspronkelijke composities, maar hij voegt net voldoende gruis toe opdat het resultaat uit de buurt blijft van sentimentaliteit en lijmerigheid.
Shadows in the Night is een atypische Dylan, maar het album past perfect in de eigenzinnige keuzes die Dylan in de loop van z'n carrière heeft gemaakt. Ooit hing hij z'n akoestische gitaar aan de wilgen en koos voor een elektrisch geluid, wat hem een boel fans kostte, later ging hij de religieuze toer op en bracht opnieuw z'n vooruitzichten in gevaar, maar ondanks een teruglopend succes in de jaren 80, was Dylan niet uitgeteld en eind jaren 90 nestelde hij zich opnieuw in de gunst van de critici en de muziekliefhebbers. Ondertussen is hij 74 en mag hij zich het één en ander permitteren. Shadows in the Night, is een gedurfde onderneming, maar het resultaat is sterk en overtuigend.
Songs zoals Autumn Leaves, Stay with Me en het bloedmooie That Lucky Old Sun zouden overigens niet misstaan op z'n eigen studioalbums en eigenlijk passen deze 10 songs allemaal perfect bij z'n krakende en geruïneerde stem. Dit is Bob Dylan zoals u hem nooit eerder hoorde, maar het resultaat mag er zijn.
William LIÉNARD
13/02/2015
---