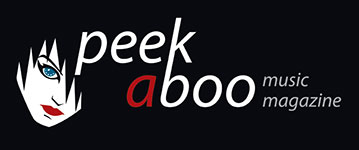 like this movie review
---
DENIS VILLENEUVE
Enemy
Movie
[80/100]

Filmfreaks
10/02/2015, Didier BECU
---
Those who fancy a strange, surreal film should try Enemy by Canadian director Denis Villeneuve. Be comforted with the thought that no one probably knows what exactly happens, but that is the case with all movies that pretend to be influenced by David Lynch. It is more than namedropping, because Villeneuve gives Isabella Rossellini (the star of Blue Velvet) a guest role at the end of the film. And then there is of course the influence of David Cronenberg and Stanley Kubrick (the opening scene seems almost a little too much like Eyes Wide Shut ).
Great examples not always result in great films, but those who saw Incendies and Prisoners know that there is a possibility when Villeneuve is involved. The scenario was written by Javier Gullón and based on the novel The Double by Nobel Prize winner José Saramago. It offers a possible answer to the question how someone would react if he knew that he has a doppelganger. It happens to the quite boring professor Adam Bell (Jake Gyllenhaal). On the advice of one of his colleagues, he rents a movie and see B - actor Daniel St. Claire, who looks exactly like him. Adam falls under the spell of his doppelganger, he tries to know everything about him, he stalks him and even penetrates into his life. Although the two are physically like a mirror, the professor is an introvert (almost reclusive) guy, while the actor is a rather arrogant and spoiled.
While Prisoners was an intriguing Hollywoodthriller, Enemy is a very quirky film that will not be appreciated by everyone, but it certainly is an uppercut for the brain. Obviously you won't find anyone better than Jake Gyllenhaal to perform a weirdo (just think of Donnie Darko, Jarhead or recently Nightcrawler). Perhaps Enemy is not the film everyone is waiting for, but if you are a bit insane yourself, then you should definitely try it!
Didier BECU
10/02/2015
---
Wie zin heeft in een vreemde, surrealistische film moet Enemy van de Canadese regisseur Denis Villeneuve een keer bekijken. Troost je met de gedachte dat wellicht geen mens weet wat er precies gebeurt, maar dat is nu eenmaal het geval met alle films die de pretentie hebben om in de buurt van David Lynch te komen. Het is meer dan zo maar wat namedropping, want Villeneuve laat op het einde van de film Isabella Rossellini (de ster uit Blue Velvet) in een gastrol opdraven. En dan is er natuurlijk ook nog de invloed van landgenoten David Cronenberg en Stanley Kubrick (de openingscène lijkt bijna op een net iets te doorzichtige ode aan Eyes Wide Shut).
Grote voorbeelden resulteren natuurlijk niet altijd in geslaagde films, maar wie eerder al Incendies en Prisoners zag, weet dat de kans daarop zeer groot is. Het scenario is geschreven door Javier Gullón en gebaseerd op de roman The Double van Nobelprijswinnaar José Saramago. Het biedt een mogelijk antwoord op de vraag hoe iemand zou reageren mocht hij weten dat er op de aarde een dubbelganger van hemzelf rondloopt. Het overkomt de saaie professor Adam Bell (Jake Gyllenhaal). Op aanraden van zijn collega's huurt hij een film en komt tot de vaststelling dat de B-acteur Daniel St. Claire als twee druppels water op hem lijkt. Adam raakt in de ban van zijn dubbelganger, probeert alles over hem te weten te komen, stalkt hem en dringt vervolgens zijn leven binnen. Ofschoon de twee fysiek elkaars spiegelbeeld zijn, is de professor toch een introverte (bijna mensenschuwe) kerel, en stapt de acteur eerder op hoogmoedig wijze door het leven.
Terwijl Prisoners een intrigerende thriller met Hollywoodallures was, is Enemy een zeer eigenzinnige film die niet door iedereen zal worden geapprecieerd, maar een klap op je hersenen is het zeker. Uiteraard vind je niemand beter dan Jake Gyllenhaal als je een wereldvreemde snuiter in je film wil, een rol die hem op het lijf is geschreven (denk maar aan Donnie Darko, Jarhead of recent Nightcrawler). Wellicht is Enemy niet de film waarop iedereen zit te wachten, maar als je een paar hersenkronkels in de verkeerde richting hebt liggen, dan moet je hem beslist uitproberen!
Didier BECU
10/02/2015
---
---