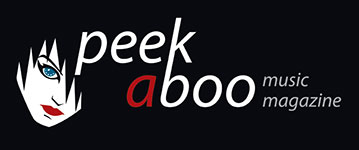 like this movie review
---
JOHN HERZFELD
Out Of Sight
Movie
Drama
[50/100]

Dutch FilmWorks
09/02/2015, Didier BECU
---
For some reason it was decided in Europe to change the title of Reach Me into Out Of Sight. It sounds indeed less corny, but we are stuck with the fact that everyone thinks that this is the film by Steven Soderbergh, starring George Clooney and Jennifer Lopez. Tha i's not so, it is a kind of collage film, directed by John Herzfeld, a man whose greatest triumph was the reunion of John Travolta and Olivia Newton-John in Two Of A Kind.
It is a star cast nonetheless, with mostly old names that barely can get a job today. But, and that is the other truth, if you can say that you were able to put Tom Sizemore, rapper Nelly, Tom Berenger, Sylvester Stallone, Danny Aiello and Danny Trejo in one movie, then you have all the reasons to be proud. Stallone-fans better take care, because their idol is performing as an impresario. Yes, Sly with glasses, who talks about the serious things of life. Who would have thought that one day a director would have the balls for it? The core of the story takes us back to the American title, because Reach Me is a fictional book that many Americans have read and that had a positive impact on their lives. No one knows who wrote it. Little by little, the fans want to know the author of this book.
Out Of Sight is a collage film: you see snippets of the lives of several people, who have at first sight nothing to do with each other (except reading that book), but in the end everything falls nicely together. Out Of Sight is certainly not a perfect movie, and there are a few passages that were better deleted, but if you forget that (and the too predictable end), then this drama has its enjoyable or at least comical moments. The film is now out on Dutch Filmworks, both on DVD and Blu-ray.
Didier BECU
09/02/2015
---
Om de één of andere reden heeft men in Europa besloten om van Reach Me gewoon Out Of Sight te maken. Het klinkt natuurlijk een pak minder melig, toch zitten we met het feit opgescheept dat iedereen denkt dat het om de film van Steven Soderbergh met George Clooney en Jennifer Lopez gaat. Niet dus, wel een soort collagefilm van John Herzfeld, een man wiens grootste triomf het was dat hij in Two Of A Kind John Travolta en Olivia Newton-John opnieuw samenbracht.
Het zijn wel allemaal oude namen die vandaag nog nauwelijks aan de bak komen, toch kun je van een echte sterrencast spreken. Want zeg nu zelf, wie mensen zoals Tom Sizemore, rapper Nelly, Tom Berenger, Sylvester Stallone, Danny Aiello en Danny Trejo voor één film kan strikken, mag daar toch op zijn minst een beetje trots op zijn. Stallone-fans moeten wel opletten, want hun idool vertolkt deze keer de rol van een impresario. Jawel, Sly met een bril op zijn kop die over de serieuze dingen van het leven praat. Wie had gedacht dat een regisseur daar ooit nog de ballen voor zou hebben? De kern van het verhaal brengt ons terug naar de Amerikaanse titel, want Reach Me is een boek dat heel wat Amerikanen hebben gelezen en dat een positieve invloed op hun leven heeft gehad. Niemand echter weet wie het boek heeft geschreven. Beetje bij beetje willen de fans weten wie de auteur van het boek is.
Out Of Sight is een collagefilm. Je weet wel, je krijgt flarden uit het leven van verschillende mensen te zien, die op het eerste gezicht niets met elkaar te maken hebben (behalve het lezen van dat boek dan), maar op het einde valt alles mooi samen. Out Of Sight is zeker geen perfecte film en er zitten een paar passages in die men beter had geschrapt, maar als je dat (alsook het té voorspelbare einde) eventjes kan vergeten, dan is dit drama goed genietbaar, of bij momenten toch vooral zeer komisch. De film is vanaf nu uit op Dutch FilmWorks, zowel op dvd als Blu-ray.
Didier BECU
09/02/2015
---
---