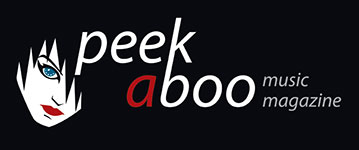 like this movie review
---
ANNA ODELL
The Reunion (Återträffen)
Movie
[77/100]

Imagine Films
08/02/2015, Didier BECU
---
Perhaps our site will always have a soft spot for artists who refuse to walk the line, a description that certainly fits the Swedish artist Anna Odell. Several years ago, she committed suicideand was put in a psychiatric clinic. The act turned out to be a hoax, as she just wanted to question the system of the psychiatric institutions. Talking about real dedication! In her film debut The Reunion Odell goes very far too. Not only does she throw all the "film laws" upside down, she also creates a work about which you can chat for days.
It is not easy to explain the concept, but just as a consummate filmmaker Odell drags the viewer to the boundaries between fiction and reality (which in fact is also fiction). The reunion is a film about former classmates who come together again decades after they lost sight of each other. The only one who is not invited is Anna Odell, who plays herself. The reason is simple: she was the one who was always bullied, the black sheep who has now become an artist. Anna spoils the party. But after twenty minutes it seems to be a film, the reunion is not real. In the second part she confronts her "real" classmates with her tragedy. But again that part is played by actors, because Odell couldn't find anyone who was willing to be part of the project.
The Reunion is certainly not an easy film, but not a difficult one, either. It is just a question of getting used to the odd film structure. As far as we know, Odell has done something completely new. It is not always easy to choose the side of Odell. She was obviously bullied and that hurted her, but you never hear the word forgiveness coming from her lips. The question arises why Odell must defend herself. The classmates are nothing but grey mices no one will remember after their death, while she herself is one of Sweden's renowned contemporary artists. Anyway, in terms of film she has proven her point!
The Reunion is now available on DVD via Imagine Films.
Didier BECU
08/02/2015
---
Wellicht zal onze site altijd wel een boontje hebben voor tegendraadse artiesten, en dat is een beschrijving die zeker past bij de Zweedse kunstenares Anna Odell. Enkele jaren geleden pleegde ze zelfmoord en werd nadien opgenomen in een psychiatrisch ziekenhuis. De daad bleek opgezet spel te zijn, kwestie van de werking van de psychiatrische instellingen aan de kaak te stellen. Over toewijding gesproken! Ook in haar filmdebuut The Reunion gaat Odell zeer ver. Ze gooit niet alleen alle filmwetten overhoop, ook heeft ze een werk gemaakt waarover je nog dagenlang kan napraten.
Het valt niet mee om het concept op papier uit te leggen, maar als een volleerde cineaste sleurt zij de kijker mee naar de grenzen tussen fictie en realiteit (die in feite ook fictie is). De reünie waarover deze film gaat schildert een groep gewezen klasgenoten die tientallen jaren nadat ze elkaar uit het oog hebben verloren, opnieuw samenkomen. De enige die niet wordt uitgenodigd is Anna Odell die dus zichzelf speelt. De reden is simpel: zij was degene die altijd werd gepest. Het zwarte schaap is ondertussen kunstenares geworden. Anna komt toch op het feestje terecht en zorgt daar voor de nodige tumult. Na een twintigtal minuten bekvechten blijkt echter dat het om een film gaat. De reünie is dus niet echt. In het tweede deel confronteert zij door interviews haar "echte" klasgenoten met de tragiek van het verleden. Ook in dit gedeelte zijn het acteurs, want Odell vond niemand die bereid was om in het project mee te stappen.
The Reunion is zeker geen gemakkelijke filmrit, maar ook geen echt moeilijke. Het is gewoon eventjes wennen aan de vreemde filmstructuur die, zo ver wij weten, geheel nieuw is. Het is ook niet zo vanzelfsprekend om steeds de kant van Odell te kiezen. Ze werd natuurlijk wel gepest, toch zal je het woord vergevensgezindheid nooit over haar lippen horen komen. De vraag rijst ook waarom Odell zich moet verdedigen. De rest van haar klasgenoten is niet meer dan een verzameling grijze muizen waarover niemand na hun dood nog een woord zal reppen, terwijl zij zelf één van Zwedens hedendaagse gerenommeerde kunstenaars is. Maar goed, qua film heeft het in ieder geval zijn voordeel bewezen.
The Reunion is vanaf nu op dvd uit via Imagine Films.
Didier BECU
08/02/2015
---
---