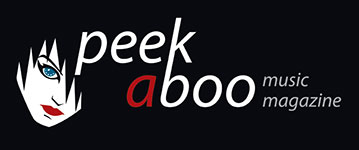 like this cult movies review
---
MICHAEL MANN
Thief
Movie
•
Cult movies
Action
[92/100]

Arrow
04/02/2015, Didier BECU
---
A while ago I asked the best film critic of this country (no, we will not name him!) if he could use his influence to persuade the famous American Criterion-label to make their mighty releases region free. The reason is simple: one of the brightest films or one of the best directors from the 80s (well, maybe the best) is released on a Blu-ray that can only be played in the US or on some expensive region free Blu-ray player. However, there is no reason to complain, because the British Arrow label has changed that. The title? Well, Thief by Michael Mann, the creator of Miami Vice, the series that actually made all other television series almost completely obsolete.
Thief was made in 1981 and it is the film debut of Michael Mann. The use of lots of neon light and addictive synth music that was so typical for Miami Vice, cas already be seen in this one. In fact, just as it was the case with Crockett and Tubbs, the story in Thief is also of secondary importance,what matters is the desolate atmosphere.
Frank (James Caan) is a jewel thief, a master in cracking safes. The criminal is tired of it all and longs for a quiet family life. He always has a collage of images in his pocket that portray his life goals. The only thing that is missing is a woman at his side, but it seems like the naive waitress Jessie (Tuesday Weld) is born to be the missing part in his life. For a moment his dreams come true, but then he gets an offer from mob boss Leo (Robert Prosky) that he can't ignore. Frank finally agrees, but unfortunately there is no way back from the crime environment once he joins forces with Leo.
Thief may seem like an ordinary action film like so many others in the 80s, but that is not the case. Not only does it contain the delicious Mann-factor, Caan also plays one of his strongest roles ever. The addicting synth music by Tangerine Dream gives this ode to the loner, who seeks his solace in crime, an extra moody atmosphere. The many shots of the desolate roads of Chicago (with neon light) demonstrate where Refn took his inspiration from when he made Drive. Thief takes almost two hours and even though there is little spoken, this crime movie rushes like a speed train. Thief is art, and even more than that! A must, an experience or just the magic of great cinema!
Thief is available on Arrow Video on Blu-ray. But hurry up, because it is a limited edition!
Didier BECU
04/02/2015
---
Een tijdje geleden vroeg ik aan de beste filmrecensent van dit land (neen, we gaan geen namen noemen!) of hij zijn invloed niet kon aanwenden om het befaamde Amerikaanse Criterion-label ervan te overtuigen om voortaan regiovrije releases uit te brengen. De reden is simpel: één van de knapste (misschien wel de allerknapste!) films uit de jaren 80 van één van 's werelds beste (tja, misschien wel de beste) regisseur wordt op een Blu-ray uitgebracht die je alleen in de VS of op peperdure regiovrije Blu-rayspelers kon afspelen. Er is voortaan echter geen reden tot klagen, want het Britse Arrow-label heeft daar verandering in gebracht. Nu verklappen we wel namen, want uiteraard gaat het om Michael Mann, de bedenker van Miami Vice, de reeks die eigenlijk alle andere televisieseries bijna volstrekt overbodig maakt.
Thief uit 1981 was het filmdebuut van Michael Mann. Het gebruik van veel neonlicht en verslavende synthmuziek die Miami Vice zo groots maakte, zie je al volop in zijn eersteling. Meer zelfs, net zoals dat bij Crockett en Tubbs het geval is, is ook in Thief het verhaal van ondergeschikt belang en primeert vooral de desolate sfeer.
Frank (James Caan) is een juwelendief die als geen ander een kluis probleemloos kan kraken. De misdadiger heeft er evenwel genoeg van en vindt dat het hoog tijd is om net als alle normale mensen een rustig gezinsleven te leiden. Hij heeft steeds een collage van prentjes op zak waarop al zijn levensdoelen staan afgebeeld. Het enige wat mankeert is een vrouwtje. Die vindt hij in de naïeve serveerster Jessie (Tuesday Weld). Op het moment dat zijn dromen werkelijkheid worden, krijgt hij een aanbod van maffiabaas Leo (Robert Prosky) dat hij moeilijk kan negeren. Frank stemt toe, maar helaas is er geen weg meer terug uit het misdaadmilieu eens hij met Leo in zee gaat.
Thief lijkt misschien op een gewone actiefilm zoals ze in de jaren 80 in groten getale zijn gemaakt, maar dat is geenszins het geval. Niet alleen is er de heerlijke Mann-factor, ook zet Caan hier één van zijn allersterkste rollen ooit neer. De meeslepende synthmuziek van Tangerine Dream geeft deze ode aan de eenzaat, die zijn soelaas zoekt in de misdaad, een extra duister sfeertje. De vele shots van de troosteloze wegen van Chicago, waar alleen het neonlicht voor gezelschap zorgt, tonen aan waar Refn zijn inspiratie haalde toen hij Drive draaide. Thief duurt bijna twee uur en ook al wordt er maar weinig in gesproken,toch raast deze misdaadprent als een trein voorbij. Thief is kunst, en zelfs meer dan dat! Een must, een belevenis of gewoon de magie van cinema!
Vanaf nu is Thief beschikbaar op Arrow Video, zowel op dvd als op Blu-ray. Haast je, want het gaat om een gelimiteerde uitgave!
Didier BECU
04/02/2015
---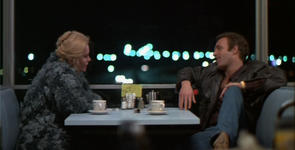 ---