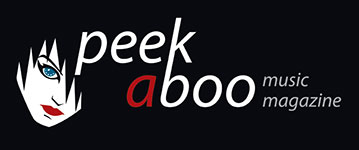 like this cd review
---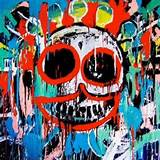 VARIOUS ARTISTS
The Reverb Conspiracy Vol 3
Music
•
CD
Psych Rock
•
Psychedelic
[85/100]

Fuzz Club
04/02/2015, Wim GUILLEMYN
---
This is the third compilation of the European Fuzz Club Records and the US-based The Reverberation Appreciation Society. It's a compilation of songs that can be compared to the likes of Primal Scream, The Jesus & Mary Chain or Kula Shaker. In other words: psychedelica combined with rock 'n roll, noise, blues, krautrock, electronica... This compilation is representative for both the diversity and quality in this scene.
The cover is designed by the Icelandic artist Jon Saemundur aka Nonni Dead (member of the Dead Skeletons). It definitely pays to visit his site: http://www.dead.is/.
We hear fifteen songs of rather unknownbands, at least for me. What is definitely worth a listen on this compilation?
Opener The Oscillation with No Place Go. Or Holy Science with Moon: a six-minute song with a psychedelic guitar, gurgling vocals and an up-tempo rhythm. History of Colour TV's Sudden Lines is a wonderfully dreamy song that is based on keys and is reminiscent of what The Cure did on Desintegration. Singapore Sling offers a nice track (You Drive Me Insane) in the tradition of The Jesus & Mary Chain: rock 'n roll combined with noise and feedback. Sound Sweet Sound with Death's On The Way. Camera is more psychedelic with krautrock influences. Very beautiful. Lola Colt creates with Away From The Water a dark atmosphere that is a bit like Nick Cave & The Bad Seeds.
The rest of the compilation is certainly not bad, but consists of songs that have too many similarities with older examples, Meltdown Corp by New Candys sounds a bit too much like The Stooges' I Wanna Be Your Dog. But no complaints, as this is a varied collection.
Wim GUILLEMYN
04/02/2015
---
Dit is de derde compilatie die het Europese Fuzz Club Records en het Amerikaanse The Reverberation Appreciation Society samen uitbrengen. De eerste uitgave van the Reverb Conspiracy was een belangrijk moment voor de nieuwe Europese psychedelische stroming. Het echte keerpunt kwam er met de gelijknamige tour, die de meeste bands uit deze verzameling de kans gaf om op te treden.
Een mondvol uitleg dus voor een compilatie met nummers die in het verlengde liggen van Primal Scream, The Jesus & Mary Chain of Kula Shaker. De basis is psychedelica, telkens aangevuld met elementen uit andere genres, zoals bijv. rock 'n roll, noise, blues, krautrock, electronica... Deze compilatie wil representatief zijn voor de diversiteit en de kwaliteit die momenteel in deze scène aanwezig zijn.
De hoes is ontworpen door de Ijslandse artiest Jon Saemundur aka Nonni Dead ( lid van de Dead Skeletons). Het loont de moeite om zijn site eens te bezoeken: http://www.dead.is/.
We horen vijftien nummers van, voor mij toch, grotendeels onbekende groepen. Zoals gezegd ligt de nadruk van elke band telkens op een ander genre, maar de flow van het album blijft toch mooi behouden.
Wat is zeker de moeite op deze compilatie?
Opener The Oscillation met No Place Go. Holy Science met Moon dat een zes minuten durende song brengt met een psychedelische gitaar, murmelende zang en een uptemporitme. History of Colour Tv brengt met Suddenlines een heerlijk dromerig nummer dat drijft op keys en dat wat doet denken aan o.a. het Desintegration-album van The Cure. Singapore Sling brengt hier een mooi nummer (You Drive Me Insane) in de traditie van The Jesus & Mary Chain: rock 'n roll gecombineerd met noise en feedback dus. Sound Sweet Sound heeft hier gewoon een fijn nummer met Death is On The Way. Camera brengt krautrock met psychedelica-invloeden. Mooi. Lola Colt zet met Away From The Water een donkere sfeer neer (denk aan Nick Cave & The Bad Seeds). Francois Sky ft. Jeff Levitz brengt een sfeervol nummer als afsluiter van een toch wel boeiende compilatie.
De rest van de compilatie is zeker niet slecht, maar het zijn gewoon iets mindere songs of composities die te veel overeenkomsten met oude voorbeelden vertonen, bijv. New Candys dat met Meltdown Corp een basisritme heeft dat veel gelijkenissenver toont met The Stooges' I Wanna Be Your Dog. Deathcrush mengt punk met psychedelica, maar het nummer is niet echt het sterkste van deze verzameling.
Een mooie samenhangende en toch variërende verzameling.
Wim GUILLEMYN
04/02/2015
---