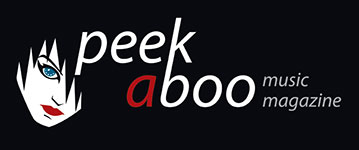 like this cd review
---
CHARNIA
Dageraad
Music
•
CD
Ambient
•
Doom
•
Drone
•
Metal
•
Post Rock
[75/100]

ConSouling Sounds
03/02/2015, William LIÉNARD
---
The Flemish band Charnia is akin to Amenra, Syndrome and Neurosis. On the debut album Dageraad (Dawn), the quartet brings a mix of post-rock, metal, doom, sludge, ambient and drones. In five compositions they give you an idea of ​​what Charnia stands for. Daknam creeps slowly into the room with strings that sound like a Greek bouzouki against a background of swelling murmur. The song is like a delicate cinematic impression that evokes mystery and expectation. It is an example of the soft side of the music of Charnia. Waeslandwolf sounds very ominous and the men introduce heavy sounds for a monumental sludge metal opus. Halfway is a beautiful and peaceful interlude, and afterwards the crying voice and the drones attract all attention again.
Het Dodenhuis (The Ossuary) offers more drones and sludge. More of the same, you think, but the music contains ambient elements that conjure a different atmosphere, in which mysticism is linked to mystery, while the sound of drums keeps you on the ground. Zielsondergang (Soulset) does not bode well, but ultimately it sounds pretty calm and organized and even the drones and the guitars keep on andante, while a heartbreaking voice evokes images of infinite depths that offer no escape.
The sixteen-minute long Dageraad (Dawn) is the summation of all the musical elements of Charnia's music: it is black and white, light and dark, it 's all there with atmospheric scenes, overwhelmed by drones and whistling guitars, and you always have the impression that behind the crying voice and the heavy guitar riffs much romance is hiding. This is dark, but versatile music, caught between doom, sludge, ambient and drones, with the capacity to evolve, because Charnia doesn't confine itself within narrow limits.
Playlist:
1. Daknam
2. Waeslandwolf
3. Het Dodenhuis
4. Zielsondergang
5. Dageraad
William LIÉNARD
03/02/2015
---
De muziek van de Vlaamse band Charnia is verwant aan die van Amenra, Syndrome en Neurosis. Het viertal brengt op z'n debuutalbum Dageraad (Daybreak) een mengeling van postrock, metal, doom, sludge, ambient en drones. In vijf composities krijgt u een ruime indruk van waar Charnia voor staat. Daknam sluipt heel langzaam de huiskamer in met snaren die klinken als een Griekse bouzouki tegen een achtergrond van aanzwellend geruis. Het nummer is als een delicate filmische impressie die neigt naar geheimzinnigheid en verwachting. Meer wordt het niet, maar het is als een staalkaart van de zachtaardige kant van de muziek van Charnia. Waeslandwolf klinkt een flink stuk dreigender en de heren zetten zelfs de grote middelen in voor een monumentaal sludgemetalopus. Halfweg zit een prachtig en rustig intermezzo, waarna de huilende stem en de drones weer alle aandacht opeisen.
Het Dodenhuis (The Ossuary) biedt opnieuw drones en sludge. Meer van hetzelfde, denk je dan, maar met ambiente elementen wordt al na korte tijd een heel andere sfeer te voorschijn getoverd, waarin mystiek wordt gekoppeld aan mysterie, terwijl de roffelende drums je toch op de grond houden. Zielsondergang (Soulset) voorspelt niet veel goeds, maar klinkt uiteindelijk vrij rustig en georganiseerd en zelfs de drones en de gitaren houden het op andante, terwijl de hartverscheurende stem beelden oproept van oneindige diepten waaruit ontsnappen onmogelijk is.
De zestien minuten durende afsluiter Dageraad (Daybreak) is de optelling van alle muzikale elementen waarvan Charnia gebruik maakt. Wit en zwart, licht en donker, het zit er allemaal in, rustige badinerende sfeerscènes worden overspoeld door drones en fluitende gitaren, maar je kan je nooit van de indruk ontdoen dat achter de huilende stem en de zware gitaarriffs heel veel romantiek schuilt. Dit is donkere maar veelzijdige muziek die schippert tussen doom, sludge, ambient en drones, en die de mogelijkheid heeft om te evolueren, want Charnia sluit zich niet op binnen enge grenzen.
William LIÉNARD
03/02/2015
---