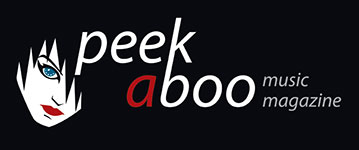 like this movie classics review
---
JEAN-PAUL SALOME
The Chameleon
Movie
•
Movie classics
Drama
[61/100]

Just Bridge
03/02/2015, Didier BECU
---
The American film adventure of Jean- Paul Salomé (best known for the (excellent) Sophie Marceau hits Belphégor - Le fantôme du Louvre and Les Femmes De l'Ombre) did not last long. After the failure of this thriller, Salome returned to his homeland to direct Je Fais La Mort. There are several reasons why The Chameleon failed. The main one is likely that there is a much better documentary about Frédéric Bourdin (The Imposter), but the director himself is also not without blame for the failure from this film.
Charlatan Frédéric Bourdin (Marc - André Grondin) was on the front page of the French tabloids for years. Granted, his actions were indeed of the criminal sort, with a total rejection of human feelings. But they speak to the imagination. The film is largely based on Christophe D' Antonios biography Le Cameleon. The content is not always follwed to the letter, for example, the action is set in Louisiana, while the real story happened in Texas.

The French police finds a boy named Bourdon on the street. When viewing archive pictures at the police office, the image of a lost boy from Texas attracts attention because he looks like Bourdon, and he claims to be the missing Nicholas Marc Randall. The strange thing is that the American family believes his assertion, although we need to tell you that the mother (an unrecognisable Ellen Barkin) is on heroin and that the other son has a criminal record. The only one who does not believe Bourdin, is FBI agent Jennifer Johnson (Famke Janssen).
A subject that would be ideal for Atom Egoyan and David Fincher, but Salome creates nothing with it. Not only is the film quite boring despite the intriguing subject, sometimes it seems as if the cast does not believe the story either. Ellen Barkin might play the best role of her career, this merit gets lost by the amateurism of the others (even Famke Janssen for whom we have a soft spot, has the appearance of a tree stump). The Chameleon promises much, but it turns ultimately out to be nothing more than an ordinary television movie.
Didier BECU
03/02/2015
---
Het Amerikaanse avontuur van Jean-Paul Salomé (bekend van de Sophie Marceau-hit s Belphégor - Le fantôme du Louvre en Les Femmes Del'Ombre) heeft niet lang geduurd. Na het falen van deze thriller keerde Salomé terug naar zijn vaderland om Je Fais La Mort te draaien. Er zijn verschillende redenen waarom The Chameleon mislukte. De voornaamste is waarschijnlijk dat er een veel betere documentaire over oplichter Frédéric Bourdin bestaat (The Imposter), maar zelf gaat de regisseur ook niet vrijuit voor het mislukken van deze film.
Fréderic Bourdin (Marc-André Grondin) is een charlatan over wie de Franse pers maar niet uitgepraat raakt. Toegegeven, zijn daden zijn van het criminele soort, waarbij menselijke gevoelens volledig worden genegeerd, toch spreken ze tot de verbeelding. De film is grotendeels gebaseerd op Christophe D'Antonios biografie Le Cameleon, toch hebben de makers niet altijd de waregeschiedenis hondstrouw gevolgd (zo speelt bijv. het verhaal zich af in Louisiana, terwijl het in werkelijkheid in Texas gebeurde).
De Franse politie vindt op straat een jongen en neemt hem mee naar het bureau. Tijdens het bekijken van archieffoto's botst men op die van een verdwenen jongen uit Texas die sprekend op hem lijkt. Bourdin beweert dat hij de verdwenen Nicholas Marc Randall is. Het vreemde is dat de Amerikaanse familie dat allemaal gelooft, ofschoon we er moeten bij vertellen dat de moeder (een onherkenbare Ellen Barkin) aan de heroïne zit en dat de andere zoon een crimineel verleden heeft. De enige die Bourdin niet gelooft is de FBI-agente Jennifer Johnson (Famke Janssen).
Een onderwerp dat ideaal geschikt is voor Atom Egoyan of David Fincher, maar Salomé vangt er weinig of niets met aan. Niet alleen is de film ondanks het intrigerende onderwerp vrij saai, ook lijkt het wel alsof de cast niet goed weet met wat ze bezig is. Ellen Barkin speelt misschien wel de allerbeste rol uit haar carrière, helaas gaat deze verdienste verloren door het amateurisme van de anderen (zelfs Famke Janssen voor wie we nochtans een boontje hebben, heeft de uitstraling van een boomstronk). The Chameleon belooft veel, maar is uiteindelijk niet meer dan een ordinaire televisiefilm.
Didier BECU
03/02/2015
---
---