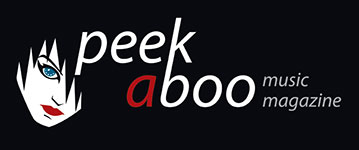 like this movie classics review
---
MICHAEL MANN
Heat
Movie
•
Movie classics
Action
•
Crime
[95/100]

Warner Home Video
28/04/2015, Didier BECU
---
Would you mind if I use our pages to express my dismay (no, let's say anger) about the taste of the contemporary film fan (or at least most of them)? I'm pretty sure that on behalf of all Michael Mann fans I can do so, because 2015 was almost the blackest year for our hero. The reason? Well, his last film Blackhat simply got banned from cinemas. A petition of a desperate Mann-fan could not change the fact that the Belgian cinemas didn't add the film to their programming. Meanwhile the filmmaker announced that his latest creation will be a biopic of Enzo Ferrari. Without having seen one second, we are already certain that the designer of sports cars couldn't have a better tribute. Because for those who still do not know, Mann is the director who gave these cars an extra dimension in Miami Vice. But we digress. It is time for the world (or at least a small part of it) to reiterate the fact that Michael Mann is one of the greatest. Especially for those who have forgotten this genius, we like to speak (once again) about Heat from 1995.
The key to the success of Heat is without doubt the fact that Mann could count on two film icons for the first time since the Godfather II. Lots of things have happened in the past twenty years, but no one can deny that in 1995 Robert De Niro and Al Pacino were the best Hollywood actors. The big question was of course who would be the bad guy and the good guy, because the two men were simply at their best when performing a vilain. Mann chose to give the role of cop to Pacino and De Niro the one of the gangster. It is not a story of good and evil, Police inspector Vincent Hanna also has his dark sides, and of course you can also see (a bit) the good side of Neil McCauley. In 1995, Michael Mann (oh irony) still was one of Hollywood's most influential directors, and he choses to do a remake of his own television film (the elusive LA Takedown from 1989,that yours truly found for a few cents at a flea market). Everything had to be big, even the length. 177 minutes might seem a very long ride, but you'll be watching Heat without yawning one minute. Mann ingeniously created a perfect balance between action and drama. One of the last scenes, in which the bank robbers are caught by the police, is perhaps one of the most noisy (and violent) ones in film history. Everything is possible, so it is no problem that a gangster who seems at first sight quite sympathetic, takes an innocent child as hostage in order to find his path to freedom. The dialogues are simply great, and without overacting, Pacino can let himself go by shouting memorable phrases such as "When I think of asses, a woman's ass, something comes out of me".
The core of this three hour epic can perhaps be summarized as a cat and mouse play between a cop and a crook, but the movie is more than that! Mann is a master in creating scenes that show the desolate atmosphere of an overcrowded city. It is a rare thing to see that LA isdepicted both beautiful and ugly. De Niro and Pacino certainly were aware of the fact that they were working on something big as every move is simply great. That even counts for Val Kilmer, who we normally categorize as one of the most dreadful actors of the 80's. The same can be said about Ashley Judd, who plays his girlfriend, but then again she always was brilliant. And don't forget Danny Trejo, who plays…well Trejo! And last but not least, there is the phenomenal soundtrack by Eliot Goldenthal that gives Heat another extra touch. Three hours is of course quite long in lifetime, but it's worth it, even several playings!. Heat is like cinema should be: perfect!
Didier BECU
28/04/2015
---
Mag ik van onze welgeliefde pagina's gebruik maken om mijn ongenoegen (neen, zeg maar woede) te uiten over de smaak van de hedendaagse popcornvreter? Ik ben er vrijwel zeker van dat ik dat in naam van alle Michael Mann-fans mag doen, want 2015 moet voor hen zowat het zwartste jaar geweest zijn. De reden? Zijn laatste film Blackhat werd doodgewoon uit de cinema's geweerd. Een petitie van een wanhopige Mann-fan kon niets veranderen aan het feit dat de Belgische bioscopen de film niet in hun programmering wilden opnemen. Ondertussen heeft de cineast bekend gemaakt dat zijn nieuwste creatie een biografie over Enzo Ferrari zal zijn. Zonder er één seconde van te hebben gezien, zijn we nu al zeker dat de ontwerper van sportwagens zich geen beter eerbetoon kan dromen. Want voor wie het nog niet zou weten, Mann is de regisseur die deze wagens een extra dimensie in Miami Vice gaf. Maar goed, we dwalen af. Het is hoog tijd om de wereld (of ten minste een klein stukje daarvan) er nog eens op te wijzen dat Michael Mann één van de allergrootsten is. Speciaal voor degenen die dit genie zijn vergeten, hebben we het graag nog eens over Heat uit 1995.
Het belangrijkste aan Heat is zonder twijfel dat Mann twee filmiconen voor het eerst samen in één film kon krijgen sinds the Godfather II. Er is gedurende twintig jaar wel het een en ander gebeurd, toch waren Robert De Niro en Al Pacino in 1995 zonder enige twijfel de beste acteurs. De vraag was natuurlijk wie de slechterik moest vertolken, want beide heren waren nu eenmaal in hun beste doen als baddie. Mann koos ervoor om Pacino de rol van flik te geven en De Niro die van de gangster. Het is echter geen verhaal van goed en kwaad, politie-inspecteur Vincent Hanna heeft ook zijn duistere kantjes en natuurlijk zie je ook (een beetje) de goede zijde van Neil McCauley. In 1995 was Michael Mann (oh ironie) één van Hollywoods meest invloedrijke regisseurs en hij koos voor zijn eigen televisiefilm (de onvindbare L.A. Takedown uit 1989 die ondergetekende ooit voor een paar centen op een rommelmarkt in een Chinese uitgave op de kop ton tikken). Alles moest groots zijn, zelfs de lengte. 177 minuten lijkt misschien wat te veel van het goede, maar Heat kijk je zonder geeuwen in één ruk uit. Mann weet op ingenieuze wijze een prachtig evenwicht tussen actie en drama te vinden. Een van de laatste scènes waarin de bankovervallers klem worden gereden door de politie, is wellicht één van de meest luidruchtige (en brutale) uit de geschiedenis. Alles is mogelijk, zo is het geen probleem dat één van de (op het eerste gezicht vrij sympathieke) hoofdrolspelers een kind als gijzelaar neemt om zo z'n weg naar de vrijheid te vinden. De dialogen zijn raak, en zonder dat er ook maar één seconde sprake is van overacting mag Pacino zich volop laten gaan en memorabele zinnen zoals "When I think of asses, a woman's ass, something comes out of me" uitkramen.
De kern van deze drie uur durende filmtrip kun je misschien samenvatten als een spannend kat-en-muisspel tussen een agent en een bankrover, maar het is meer dan dat. Mann is een grootmeester in het creëren van beelden die de verlatenheid van een drukke metropool verraden. Zelden zag LA er tegelijkertijd zo aantrekkelijk als lelijk uit. De Niro en Pacino beseften zonder twijfel dat ze aan een meesterwerk bezig waren, elke beweging is dan ook grandioos. Val Kilmer, anders één van de meest overschatte acteurs, is hier briljant, net als zijn liefje Ashley Judd (maar die hebben we altijd goed gevonden!) En dan is er natuurlijk ook nog de soundtrack van Eliot Goldenthal die Heat monumentaal maakt. Het leven is kort, maar je verspilt het niet door in je leven meerdere malen deze parel te bekijken. Heat is zoals cinema hoort te zijn: perfect!
Didier BECU
28/04/2015
---
---