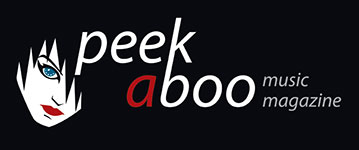 like this movie review
---
MICHAEL MANN
Blackhat
Movie
Crime
[88/100]

Universal Pictures
17/06/2015, Didier BECU
---
The worst thing that can happen to an artist is that he does not get the chance to show his work. It is twice as worse when the artist is Michael Mann, a man who I unhesitatingly consider, along with Martin Scorsese, as the best American filmmaker of the last thirty years. The box office numbers for Blackhat were in the US so low that Universal decided to release the film over here directly to DVD, even the name of Chris Hemsworth couldn"t change that. Is it that bad? These are naturally the words of a fan, but I just fear that the current cinema audience has a very bad taste...
A blackhat is slang for a malicious hacker. Nick Hathaway (Hemsworth) is such a cybercriminal. He's not the typical nerd (what do you expect from Thor?), but more a bully with the brain of Einstein. The young guy was sentenced to fifteen years to prison, but he is freed when he catches a hacker with much worse intentions (blowing up a Chinese nuclear power plant). Hathaway is working with the Chinese officer Dawai Chen (Wang Leehom), and that is no coincidence, because the agent was his roommate with whom he developed a code.
A film about cybercrime might seem like a boring affair, but apart from the opening credits that look a bit like Tron, you won't see Hathaway rarely behind his computer. You don't even have to know anything about informatics to be able to enjoy the movie, because Mann made (as always) a rousing action film. It is perhaps implausible to see a hacker suddenly become a sort of Charles Bronson who exterminates his opponentswith screwdrivers (yes!), but that can't spoil the fun. The story itself is exaggerated, but it enables Manny to come up with his typical wide shots that are directed anywhere in the world. Mann is a master in discovering places like no other director (just remember what he did with L.A. in Heat), and this time the eyes of the director have fallen on the most bizarre locations in Chicago, Los Angeles, Hong Kong and Jakarta. The only thing you can blame the director for is that he repeats himself, the firefights look indeed almost like a copy from Heat. But do we have to whine about that? It is his style, and with this approach the cinematographer has created numerous masterpieces. Blackhat is definitely not his best picture, but it remains much better than all those other movies that weekly fill our cinema halls. You can think of it what you want, but Blackhat is in my top 20 of 2015, and even considerably high up!
Blackhat is now out on DVD and Blu-ray via Universal.
Didier BECU
17/06/2015
---
Het ergste wat een kunstenaar kan overkomen is dat hij de kans niet krijgt om zijn werk te tonen. Het wordt dubbel zo erg als de man in kwestie Michael Mann is, een man die ik zonder aarzelen samen met Martin Scorsese tot de beste Amerikaanse cineast van de laatste dertig jaar behoort. De bezoekcijfers voor Blackhat waren in de VS zo laag dat Universal besliste om de film bij ons rechtstreeks op dvd uit te brengen, zelfs de naam van Chris Hemsworth die als Thor graag met een bijltje staat te zwaaien, kon daar niets aan veranderen. Is de laatste van Mann dan zo slecht? Het zijn natuurlijk woorden van een fan, maar ik vrees gewoon dat het huidige bioscooppubliek gewoon een zeer slechte smaak heeft…
Zelf wisten het niet meteen, maar een blackhat is jargon voor een hacker met slechte bedoelingen. Nick Hathaway (Hemsworth) is zo'n cybercrimineel. Hij is niet de doorsnee nerd (wat verwacht je anders van Thor?), maar eerder een zware jongen met het brein van Einstein. De jonge kerel wordt tot vijftien jaar cel veroordeeld, maar kan vrijkomen als hij een andere hacker met nog veel slechtere bedoelingen (het opblazen van een Chinese kerncentrale) kan opsporen. Hathaway werkt samen met de Chinese officier Dawai Chen (Leehom Wang), en ook dat is niet toevallig want de agent was zijn kamergenoot met wie hij een code ontwikkelde.
Een film over cybercriminaliteit lijkt misschien een saaie bedoening, maar behalve de begingeneriek die wat op Tron lijkt, zit Hathaway zelden aan zijn computer gekluisterd. Je moet zelfs niet eens iets over informatica weten om ervan te kunnen genieten omdat Mann er (zoals steeds) een spetterende actiefilm van maakt. Het is misschien ongeloofwaardig om plotseling een hacker te zien uitgroeien tot een soort van Charles Bronson die gewapend met schroevendraaiers (jawel!) zijn tegenstanders uitschakelt, maar ook dat kan de pret niet drukken. Ook het verhaal zelf is op zijn zachtst uitgedrukt lichtjes overdreven, maar het geeft Mann de mogelijkheid om uit te pakken met zijn typische brede shots die zowat overal ter wereld zijn opgenomen. Mann is een meester in het ontdekken van plekjes die geen ander kent (herinner je bijv. hoe hij er L.A. in Heat liet uitzien), en ook deze keer zijn de ogen van de regisseur op de meest bizarre locaties van Chicago, Los Angeles, Hong Kong en Jakarta gericht. Het enige wat je de regisseur kwalijk kan nemen is dat hij wat in herhaling valt, de vuurgevechten lijken inderdaad bijna op een kopie van die uit Heat. Maar waarom moeten we daarover zitten janken? Het is zijn stijl en met die aanpak heeft de cineast voor talrijke meesterwerken gezorgd. Blackhat is zeker niet zijn sterkste prent, maar ze blijft wel stukken beter dan de andere films die wekelijks onze cinemazalen vullen. Je kunt ervan denken wat je wil, maar Blackhat staat in mijn top 20 van 2015, en zelfs flink bovenaan!
Blackhat is vanaf nu op dvd en Blu-ray verkrijgbaar via Universal.
Didier BECU
17/06/2015
---
---