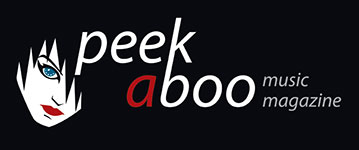 like this article review
---
ELECTRONICS
Electro Radio broadcast from Neubrandenburg
Article
Electronics
16/06/2015, Britta Tabrit
---
For those looking for good music on the radio, we have something interesting today: "Electronics", a radio show, broadcasted biweekly on NB-Radiotreff 88,0 ( http://www.nb-radiotreff.de/home/index.html ) from 6 to 8 pm.
The anchorman of this show is the 41-year-old Thomas Ubl, who puts heart and soul into this project!
For the 15th anniversary of this transmission in February this year, Thomas decided to be on the air for 15 hours in row!
There was also a Warm-Up Live Show for this anniversary in December 2014, in the club "LIVE Kostbar". The show was called "Depeche Mode and more Party" and Thomas was playing a DJ set together with DJ Newman (Party for the Masses, Hamburg / Markthalle) and AndyK (Andreas Krüger, singer of the band "MELOTRON"). Krüger is Ubl's radio colleague at NB-Radiotreff 88,0 and a good friend as well. In the past they organized parties together.The Warm-Up was sponsored by POPoNAUT ( German Mailorder – www.poponaut.de ).
Thomas is always in search of what the Electro genre is about to bear. Not only nameable bands such as Melotron or Minerve, Depeche Mode, Nitzer Ebb, Rotersand or Solitary Experiments - also those still on the hop. And the community of listeners is just as colourful as the bands playing. According to Thomas there are people from Mexico City, France, Bangladesh or Turkey among his auditory! Meanwhile a show like Thomas' is rare, maybe even unique in the midst of the public service radio broadcasters!
So if you are in need of good music on the radio, I can highly recommend "ELECTRONICS". The next show airs on June, 17th from 6 to 8 pm!
For more info on this, check the Facebook page: https://www.facebook.com/pages/Electronics-das-electronische-Format-auf-NB-Radiotreff-880/1426750220966900?fref=ts
Britta Tabrit
16/06/2015
---