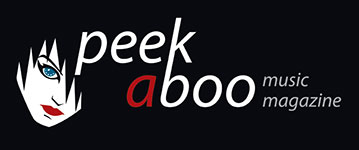 like this cd review
---
SYL KOUGAÏ
ΙΧΘΥΣ
Music
•
CD
Avant-garde
•
Electronics
[80/100]

Hymen Records
14/06/2015, William LIÉNARD
---
ΙΧΘΥΣ is the third album by French composer Syl Kougaï. If we want to define his compositions as electronic music, we have to stretch that notion quite a lot, because although he uses acoustic instruments (including piano) some tracks sound barely like music. They are abstract soundscapes and the result is a very personal universe of sounds and rhythms, an addition of synthetic sounds and silence, mechanical and industrial. There are similarities with the sound of Autechre, though Syl Kougaï often does not have the ambition, nor the intent to use songstructures or recognizable and protracted tempos. Opale Verniss comes closest to what you might call a musical composition, but halfway the simple melody is left and electronic clicks and cracks are shuffling past against a background of humming and sucking drones, supplemented with electronic modulations. Corvus and Picker Amalthee on the other hand are pure soundscapes, with sounds that are written on a sequencer note after note and built with the distorted sound of various acoustic instruments and electronics. Ousia sounds warmer and less metallic. Ether begins hectic and busy with emphatic percussion, buzzing drones and countless noises, a track that meanders between Autechre and Aphex Twin.
An eastern wind is blowing through Alpha & Omega, but the track consists mainly of electronic humming sounds, adorned with clicks and noise, punctuated by the dark sound of wind instruments and then sharp oriental tones and whistling drones. Pisces sounds dark and menacing, with electronic noise and percussion, organ-like fringes and repetitive throbbing drones and even something resembling a human voice. It is a beautiful and diverse track which concludes with emphatic percussion and buzzing noise. Parousia is again more abstract: an atmospheric track in which sound and silence balance each other. Sometimes it sounds like an electric guitar, other times like humming or whistling drones, but brief and subdued. Ethyle gets hard percussion, crumbly electronics, a mosaic of noise and drones in the background and is closely related to the Autechre-like sound of Ether.
After a quiet intro, Picker Aigis invades the living room as a hard drum composition, roaring like a tropical storm and then chaotic as the damage is measured, with steamer-like drones and tin-like sounds, again loud and emphatic percussion, shooting stars between lightning and humming drones ad infinitum. Impressive. L'Ecarlate, on the other hand, sounds like a toy piano with water droplet-like electronics on top, squeaky noise and then dark buzzing drones, while Alleluia ends the album with the sound of whimpering stringed instruments, hectic organ tones and silence.
ΙΧΘΥΣ is the headstrong project of a musician who explores known, but mostly unknown territory and who is not afraid to create a very personal universe with quirky and unique sounds. We refer to Autechre and Aphex Twin, but actually the arsenal of Syl Kougaï is wider and equally versatile.
Playlist:
1. Corvus
2. Picker Amalthee
3. Opale Verniss
4. Ousia
5. Ether
6. Alpha&Omega
7. Pisces
8. Parousia
9. Ethyle
10. Picker Aigis
11. L'Ecarlate
12. Alleluia
www.sylkougai.com
(CD) www.hymen-records.com
(LP) http://schematicmusiccompany.bandcamp.com/album/by-syl-kouga
William LIÉNARD
14/06/2015
---
ΙΧΘΥΣ is het derde album van de Franse componist Syl Kougaï. Om sommige van zijn composities onder te brengen onder de noemer elektronische muziek, moeten we dat begrip heel erg oprekken, want hoewel hij gebruik maakt van akoestische instrumenten (o.a. piano), klinken sommige tracks nog nauwelijks als muziek. Het zijn in dat geval abstracte soundscapes, geluid eerder dan muziek, en het resultaat is een zeer persoonlijk universum van klanken en ritmes, een optelling van synthetisch geluid en stilte, mechanisch en industrieel. Er zijn overeenkomsten met bijv. Autechre, zij het dat Syl Kougaï vaak niet de ambitie, noch de bedoeling heeft om songstructuren te gebruiken of herkenbare en geprolongeerde tempi. Opale Verniss komt nog het dichtst in de buurt van wat je een muzikale compositie zou kunnen noemen, maar halfweg wordt de eenvoudige melodie verlaten en schuifelen de elektronische clicks en cracks voorbij tegen een achtergrond van zoemende en zuigende drones, aangevuld met elektronische modulaties. Corvus en Picker Amalthee daarentegen zijn pure soundscapes met klanken die noot na noot op een sequencer zijn geschreven en opgetrokken uit het vervormd geluid van diverse akoestische instrumenten en elektronica. Ousia klinkt warmer en minder metaalachtig en Ether begint jachtig en druk met nadrukkelijk slagwerk, zoemende drones en ontelbare bijgeluidjes, een track die meandert tussen Autechre en Aphex Twin.
Door Alpha&Omega waait een oosterse wind, maar de track bestaat hoofdzakelijk uit zoemend elektronisch geluid, versierd met clicks en noise, onderbroken voor wat op het donkere geluid van windinstrumenten lijkt en dan opnieuw hoge oosters aandoende tonen en fluitende drones. Pisces klinkt donker en dreigend, met elektronische noise en percussie, orgelachtige franjes en repetitieve ronkende drones en zelfs iets wat op een menselijke stem lijkt. Het is een wondermooie en veelzijdige track die wordt afgerond met nadrukkelijk slagwerk en zoemende noise. Parousia is een flink stuk abstracter: een atmosferische track waarin geluid en stilte elkaar in evenwicht houden. Soms klinkt het als een elektrische gitaar, andere keren als brommende of fluitende drones, maar kort en ingehouden. Ethyle krijgt harde percussie en kruimelende electronics en een mozaïek van noise en drones op de achtergrond en sluit nauw aan bij het Autechre-achtige geluid van Ether.
Na een rustig intro spat Picker Aigis spat uit de boxen als een keiharde drumcompositie, roffelend als een tropische storm en dan chaotisch als de schade wordt opgemeten, met stoombootachtige drones en gamellen, opnieuw luid en nadrukkelijk slagwerk, vallende sterren tussen bliksemschichten en brommende drones ad infinitum. Indrukwekkend. L'Ecarlate daarentegen klinkt als een tingeltangelpiano met waterdruppelachtige electronics bovenop, sjilpende noise en dan donkere roezemoezende drones, terwijl Alleluia de selectie afsluit met het geluid van jengelende snaarinstrumenten, jachtige orgeltonen en stilte.
ΙΧΘΥΣ is het eigenzinnige project van een muzikant die bekend, maar meestal onbekend terrein verkent en die niet bang is om een zeer persoonlijke universum te creëren met eigenzinnige en unieke geluiden. We verwijzen naar Autechre en Aphex Twin, maar eigenlijk is het arsenaal van Syl Kougaï breder en tegelijkertijd minstens zo veelzijdig.
William LIÉNARD
14/06/2015
---