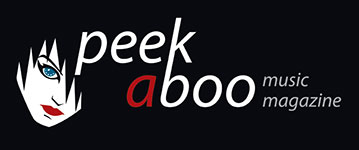 like this movie review
---
SAM TAYLOR-JOHNSON
Fifty Shades Of Grey
Movie
Erotic
[40/100]

Universal Pictures
12/06/2015, Didier BECU
---
Fifty Shades Of Grey is a very strange phenomenon. Worldwide 90 million copies of the book were sold and the film version broke almost all records. Maybe it has something to do with my environment: I don't know one person who read the book or anyone who bought a ticket for the cinema. Maybe people are ashamed to admit it. Not for the whip, thank God, but for fear to be labeled as someone with a bad taste. In all fairness, I must add that I have not read the book (and I am going to), but I saw the movie. Shame on me, you think? Not really, in the past, there were films like Two Moon Junction, 9½ Weeks or Wild Orchid: forbidden fruits with no taste. The concept is not new. In Indecent Proposal a poor woman was tempted by a rich millionaire and in Secretary Maggie Gyllenhaal had to surrender herself completely to her boss. Enough examples, but never mentioned by the marketing guys as they sold Fifty Shades Of Grey as something entirely unique, and tha it is not!
Without having read a single line of the book, everyone can reproduce the story. Anastasia Steele (Dakota Johnson) is a student who barely gets any notice. She is beautiful, but very shy. She dreams of her prince, but apparently he is still looking for his white horse. One day the student has to interview the wealthy Christian Grey (Jamie Dornan). She is completely unprepared, because actually it was her roommate's job, but she is sick. Of course, the clumsy student makes one blunder after another, but the toothpaste smile of the businessman reveals that he feels something for Anastasia. She is totally surprised (not the viewer) when she notices the next day that the wealthy businessman has not forgotten her. Will she be able to say in the future that she is the wife of a billionaire? Perhaps, but there is something quite unexpected. The dude falls for Anastasia, but he has rules. He does not want to sleep with her and she must fill in a long questionnaire in which she actually admits that she will submit herself to her master. Of course Anastasia is almost shocked and she travels to see her mother who lives in another state. And yes, guess who shows up there.
The big mystery remains how the British writer EL James managed to conquer the world with such a silly trashy story. You can say that the big public simply falls for this kind of crap, the fact remains that you can find this predictable scenario in just about every cheap novel. Actually, you can say the same about the film. Anyone who says that 50 Shades Of Grey is the worst movie of the year, is simply not honest and writes it down because he is afraid of losing his credibility. Everything changes if you count the production costs, then it becomes the weakest of the year. The typical romantic movie that you can see every week in the cinema is actually worse than this sleeping pill, although this does not mean that the film by Sam Taylor-Johnson is a good one, on the contrary! Her name gave us some hope, as after all, she is the creator of the nice Lennon- biography Nowhere Boy, but it is clear that dozens of eyes were looking over her shoulder to make sure that she would come up with a product that would be liked by a large public. There is not one scene that stands out, there is not one that is not full of clichés. There is even not the slightest touch of eroticism, and those who want to see naked scenes will feel cheated too. Is there not one bright spot Yes, her name is Dakota Johnson (the daughter of the Miami Vice-star) as she can actually act. Perhaps her opponent Jamie Dornan can also act (we saw him in The Fall, in which he performs a serial killer), but you won't see it here.
It is very difficult (if not almost impossible) to find a positive review of this soft erotic sleeping pill. We will be the last to say that Fifty Shades Of Grey is good, but it's not the worst movie of all time.
Didier BECU
12/06/2015
---
Fifty Shades Of Grey is een zeer vreemd fenomeen. Wereldwijd werden er 90 miljoen exemplaren van het boek verkocht en de verfilming ervan brak zowat alle records. Misschien heeft het allemaal iets met mijn omgeving te maken, helaas (of gelukkig) ken ik niemand die het boek las, noch iemand die een kaartje voor de bioscoop kocht. Misschien schamen mensen er zich voor. Niet voor dat zweepje, godbetert, wel om te worden bestempeld als iemand die een slechte smaak heeft. Eerlijkheidshalve moet ik eraan toevoegen dat ik het boek zelf niet heb gelezen (en ik ben dat ook helemaal niet van plan), de film zag ik daarentegen wel. De schaamte voorbij, denk je? Niet echt, er waren in het verleden ook films zoals Two Moon Junction, 9 ½ Weeks of Wild Orchid. Deze verboden vruchten bleken achteraf geen greintje smaak te hebben en zijn ondertussen zo verwelkt dat geen kat ze zich nog herinnert. Het concept is trouwens allesbehalve nieuw. In Indecent Proposal liet een arme vrouw zich verleiden door een rijke miljonair en wie nood heeft aan zweepjes komt met oudere films eveneens ruimschoots aan zijn trekken (neen, zeg maar niets). Het bekendste voorbeeld is Secretary, waarin Maggie Gyllenhaal zich volledig moest overgeven aan haar baas, en Vlamingen zullen zich zonder twijfel het pijnlijke gezicht van Veerle Dobbelaere uit SM-Rechter nog wel herinneren. Voorbeelden genoeg dus, alleen werden die door de marketingjongens mooi verzwegen. Fifty Shades Of Grey moest immers iets volslagen unieks worden, en dat is het nou net niet!

Zonder dat je ook maar één regel uit het boek hebt gelezen, is de kans groot dat je het verhaal zonder veel moeite kan navertellen. Anastasia Steele (Dakota Johnson) is een studente die nauwelijks opvalt. Ze is mooi, maar enorm verlegen. Ze droomt van haar prins, maar die is blijkbaar op zoek naar zijn witte paard. Op een dag moet de studente de steenrijke Christian Grey (Jamie Dornan) interviewen. Ze is compleet onvoorbereid, want eigenlijk moest haar kamergenote dat doen, maar die is ziek. Inderdaad, ondertussen stapelen de clichés zich torenhoog op, maar we vergeven het de makers. Geen enkele Hollywoodproducer die groen licht zou geven voor een peperdure productie over een postbode die kickt op zweepjes, niet waar? Natuurlijk maakt de onhandige studente de ene flater na de andere en gelukkig laat de gemaakte tandpastaglimlach van de zakenman ons vermoeden dat hij iets voelt voor Anastasia. Groot is haar verbazing (niet die van de kijker) als ze de volgende dag merkt dat de steenrijke zakenman haar niet is vergeten. Is haar broodje gebakken? Zal zij in de toekomst kunnen zeggen dat ze de echtgenote is van een miljardair? Misschien wel, maar er zit een adertje onder het gras. De windbuil wil wel door het leven gaan met Anastasia, maar hij heeft zo zijn eigen regels. Hij wil niet met haar slapen en ze moet een lange vragenlijst invullen waarmee ze eigenlijk toegeeft dat ze zichzelf wil onderwerpen aan haar meester. Natuurlijk ziet Anastasia zoiets niet zitten (de film is bijna gedaan hoor!) en bijna gechoqueerd reist ze voor enkele dagen naar haar moeder die in een andere staat woont. En jawel, tweemaal raden wie daar opduikt. Het is niet nodig om de Tarotkaarten uit de kast te halen, vanzelfsprekend zet de studente haar twijfels aan de kant. En dan verschijnen er plots lettertjes op het scherm. Jawel, Fifty Shades Of Grey is afgelopen!

Het grote raadsel blijft eigenlijk hoe de Britse schrijfster E.L. James erin slaagde om met zo'n onnozel flutverhaal de wereld te veroveren. Je kan wel zeggen dat de grote kudde nu eenmaal valt voor dit soort ongein, feit blijft dat je dit voorspelbaar scenario in zowat elk stationsromannetje kan terugvinden. Eigenlijk kan je hetzelfde over de film zeggen. Wie beweert dat 50 Shades Of Grey de slechtste film van het jaar is, is gewoon niet eerlijk met zichzelf en schrijft dat alleen maar neer omdat hij bang is om zijn geloofwaardigheid te verliezen. Wel is het, als je het kostenplaatje meerekent, met verve de flauwste van het jaar. De doorsnee romantische film die je wekelijks in de bioscoop te zien krijgt is slechter dan deze slaappil, wat evenwel niet betekent dat de film van Sam Taylor-Johnson goed is, integendeel! Haar naam zorgde wel voor wat hoop, al bij al is zij de maakster van de niet onaardige Lennon-biografie Nowhere Boy, toch is het snel duidelijk dat er tientallen ogen over haar schouder meekeken om ervoor te zorgen dat Fifty Shades Of Grey een afgelikt product wred dat bij het grote (dames)publiek in de smaak zou vallen. Er is niet één scène die opvalt, er is er niet één die niet bulkt van de clichés. Van erotiek is er maar weinig sprake, en wie bloot wil zien, zal zich achteraf ook bekocht voelen. Is er dan geen enkel lichtpuntje? Jawel, ze heet Dakota Johnson (dochter van de Miami Vice-ster) en kan echt wel acteren. Wellicht kan haar tegenspeler Jamie Dornan dat ook (dat zagen we toch in The Fall, waarin hij een seriemoordenaar vertolkt), maar daar merk je hier niets van.
Het is zeer moeilijk (om niet te zeggen quasi onmogelijk) om een positieve recensie over deze softerotische slaappil te vinden. We zullen de laatste zijn om te beweren dat Fifty Shades Of Grey goed is, maar de slechtste film aller tijden is hij nu ook weer niet. Oppervlakkig, vol clichés, slap, weinig gedurfd, maar met een leuke Dakota Johnson.
Didier BECU
12/06/2015
---
---