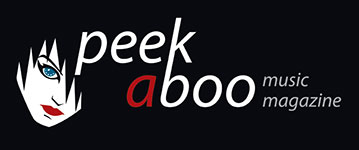 like this cd review
---
TELLURION
Tellurion
Music
•
CD
Metal
[84/100]

Self-released
08/02/2015, Benny CALUWE
---
Tellurion is a band from Zeelandic Flanders. They started in 2010 as a cover band but developed their own sound. Tellurion played covers of Machine Head, Pantera and other bands, influences that you can hear on their eponymous album. Other influences are Messugah and especially Fear Factory. Tellurion is named after a special mechanical clock (check wiki). An applicable name, as they sound tight as a smooth running machine.
The album kicks off in style with Apex Predator. An applicable title, as predator Tellurion hunts down its game in an aggressive fashion, reaching for its prey's throat, not planning to let go. Tellurion will not weaken its grip during 9 tracks.
It is a solid, energetic and dynamic album. Sometimes Tellurion sounds groovy as Pantera, sometimes trashy as Sepultura (Arise, Chaos AD). The guitarists alternate destructive riffs with melodic parts. The singer sounds angry like Max Cavalera. He alternates his screams with clean vocals just like Burton C Bell of Fear Factory does. Other properties Tellurion has in common with FF are the thunderous drums and the multiple rhythm changes. So the tracks have a lot of variation and this album doesn't bore for a second.
Below you can check out the video for The architect, one of the better tracks on this album, together with the monumental Portal of the sun. The architect is built with devastating riffs. The clean voice and the melodic leads provide a nice counterpart.
Tellurion's eponymous debut is a nicely polished and outstanding record. It is a diverse, but coherent album. Strongly recommended.
Benny CALUWE
08/02/2015
---