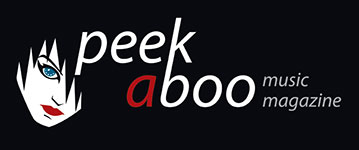 like this cd review
---
DRY CAN
Meanwhile
Music
•
CD
Alternative Rock
•
Grunge
[75/100]

05/02/2015, Wim GUILLEMYN
---
On the cover we see some sunflowers greeting us, but this CD surely doesn't contain feelgood or Mediterranean music. No, instead it is music with influences of bands like Pearl Jam, Stone Temple Pilots or Deftones. This French band, that needed seven years to come up with its second album, has two singers: Antoine Abunin and Anne Lupieri.
On Path the influence of Pearl Jam can be heard especially in the vocals, and that is also the case in Sort Of. Aside begins with a riff that is very similar to Won' t Get Fooled Again by The Who, but it soon becomes a catchy song.
On Dry Eyes, Ann Lupieri does the vocals. It is a nicely balanced track, with a beautiful guitar that (again) has some grunge influences. Not bad at all, because they still have their own sound. Someone Beautiful is a fragile track.
The vocals of Lupieri are a discovery to me and they form a nice contrast with Abunin's voice. Tease is a hell of a song, while Away is a wonderful ballad. On Part Time Job, Anna even sounds a bit like Guesh Patti!
Ann Lupieri's voice opens many perspectives for the band, while Antoine's voice is perfect for the heavier grunge numbers. If they dare to leave the typical grunge sound, we surely have a band that can come up with original fascinating songs. A band with lots of opportunities!
Wim GUILLEMYN
05/02/2015
---
Op de hoes lachen zonnebloemen ons toe, toch bevat deze cd geen feelgood- of mediterrane muziek. Wel een album vol gitaargerichte muziek met invloeden van groepen als Pearl Jam, Stone Temple Pilots, Deftones... Deze Fransen brengen zeven jaar na hun debuut eindelijk hun tweede album uit. De zangpartij nemen afwisselend Antoine Abunin en Anne Lupieri voor hun rekening.
Op Path is de invloed van Pearl Jam vooral in de zangpartij hoorbaar, en dat geldt ook voor Sort Of. Aside begint met een gitaarriff dat wat op Won' t Get Fooled Again van The Who lijkt, maar wordt uiteindelijk een goed en gemakkelijk in het gehoor liggende compositie nummer met als afsluiter een fijne, lang uitgerekte gitaarsolo. Een eerste sterk muziekstuk op het album.
Op Dry Eyes zingt Ann Lupierie. Het is een mooi uitgebalanceerde song, met een mooi gitaarspel dat grunge invloeden bevat. Dat is helemaal niet erg omdat het geluid toch een eigen gelaat heeft. Someone Beautiful is een fragiel en teder liedje. De zangstem van Lupieri vind ik toch een ontdekking en vormt een mooi contrast met die van Abunin. Opnieuw een heel aardige compositie. Tease is een sneer van een song, terwijl Away een geslaagde ballad is. Op Part Time Job klinkt ze als Guesh Patti: rockend met gruis in de stem.
De stem van Ann Lupieri opent veel perspectieven in de ontwikkeling en evolutie van de songs, terwijl Antoine Lupieri's stem goed bij de zwaardere grungenummers past. Als ze het typisch grungegeluid durven te verlaten, krijgen we boeiende composities met een eigen gelaat. Hier zijn dus nog mogelijkheden om te groeien als band. Uitschieters zijn Asides, Dry Eyes, Away, Someone Beautiful en Tease.
Wim GUILLEMYN
05/02/2015
---