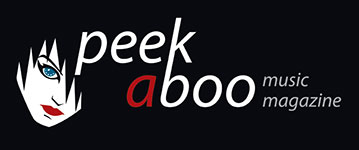 like this cult movies review
---
JACK HILL
Spider Baby
Movie
•
Cult movies
Cult
•
Horror
[69/100]

Arrow
07/02/2015, Didier BECU
---
Critics will rarely cite his name, but for cult enthusiasts Jack Hill is a half god. He became famous with the 70s' Pam Grier-classics like Coffy and Foxy Brown, but in the 60s he was the kind of filmmaker who directed films ​​for the drive-in market. Once reviled, but now emblazoned by the likes of Quentin Tarantino or White Zombie, who even wrote a song about Spider Baby. Rightly so, because Hill's movies might be cheap, they were also very progressive. Today Spider Baby or The maddest Story Ever Told seems a tad brave, but in 1967 it was a horror picture that was very daring for its time. Not that you see a lot of blood, but an incestuous family who murders its visitors smells a bit like the cannibalistic Sawyers in The Texas Chainsaw Massacre, not?
After Titus Merrye died, the father ass his driver Bruno (Lon Chaney Jr.,who you might know of the Universal horror classics The Wolf Man and The Mummy) to look after his children. This is necessary because the three are grown ups, but suffer from the Merrye-syndrome that makes them a child again. They are also dangerous, especially the handsome Virginia (Jill Banner), who chases her victims in a web like a spider to slaughter them mercilessly afterwards. Elizabeth (Beverly Washburn) seems to be a sweet creature, but is equally dangerous. The worst is Ralph (Sid Haig), who no longer looks like a human being. Everything goes wrong when the postman brings a letter. In no time he is murdered, but more important is the content of the letter: their niece Emily (Carol Ohmart) and her brother (Peter Redeker) claim that according to the law, they inherit the house, and not the driver. And yes, they think that retarded children belong in a institution. The two vultures are accompanied by lawyer Schlocker (an insane role of Karl Schanzer) and his assistant Ann Morris (Mary Mitchel).

The film was made with the measly budget of $ 65,000, but you hardly see that. The film is shot in black and white with a majestic photography by Alfred Taylor, that makes you think of the best Hitchcock offerings. The acting is excellent. It is even said that Lon Chaney Jr., who was a heavy drinker, agreed to stop drinking at certain times, simply because he was wild about the movie. Jill Banner not only looks incredibly sexy, but she can also act! Strange enough she only got small roles later on, like in the horror film Deadlier Than the Male or next to James Coburn in The President's Analyst.

Like most old horror movies, Spider Baby isn't that frightening, but nonetheless it is irresistible cult. The story can be made up by the smallest toddler, but that is not a problem either. There have been several releases of Spider Baby, but the best to buy is the restored version of Arrow.
Didier BECU
07/02/2015
---
Critici zullen slechts zelden zijn naam citeren, maar voor cultliefhebbers is Jack Hill een halve god. Hij verwierf vooral bekendheid met de heerlijke Pam Grier-films (Coffy en Foxy Brown), maar in de jaren 60 was hij het soort cineast dat films maakte voor de drive-in. Destijds verguisd, maar ondertussen opgehemeld door o.a. (hoe kan het ook anders!) Quentin Tarantino en White Zombie heeft over Spider Baby zelfs een nummer geschreven. Terecht, want Hills films waren wel spotgoedkoop gemaakt, ze waren ook zeer vooruitstrevend. Vandaag lijkt Spider Baby or The Maddest Story Ever Told een tikkeltje braaf, maar in 1967 was het een horrorprent die voor zijn tijd zeer gedurfd was. Niet dat je veel bloed ziet, maar een incestueuze familie die haar bezoekers afslacht ruikt heerlijk naar wat de kannibalistische Sawyers in The Texas Chainsaw Massacre uitspookten, niet?
Nadat vader Titus Merrye is gestorven, vraagt hij aan zijn chauffeur Bruno (Lon Chaney Jr., die je wellicht kent van de Universal griezelklassiekers The Wolf Man en The Mummy) om zich over zijn kinderen te ontfermen. Dat is nodig want de drie zijn wel volwassen, maar lijden aan het Merrye-syndroom waardoor ze weer kinds worden. Ze zijn bovendien gevaarlijk, vooral de knappe Virginia (Jill Banner) die net als een spin haar slachtoffers in een web jaagt om ze vervolgens genadeloos af te slachten. Elizabeth (Beverly Washburn) lijkt op het eerste gezicht een lief wezen, maar is al even gevaarlijk. Het ergste is het met Ralp (Sid Haig) gesteld die er al lang niet meer als een mens uitziet. Alles loopt mis als op een zonnige dag de postbode een brief brengt. In geen tijd wordt de brievenbezorger een kopje kleiner gemaakt, maar het belangrijkste is de inhoud van de brief: hun nichtje Emily (Carol Ohmart) en haar broer Peter (Redeker) kunnen bewijzen dat zij recht hebben op het huis en niet de chauffeur. En tja, volgens haar horen achterlijke kinderen gewoon in een instelling thuis. De twee aasgieren worden vergezeld door advocaat Schlocker (een krankzinnige rol van Karl Schanzer) en zijn assistente Ann Morris (Mary Mitchel.
De film is gemaakt met het luttele budget van 65000 dollar, maar dat zie je nauwelijks. De film is wel in zwart-wit gedraaid (gelukkig maar!), maar bezit de majestueuze fotografie van Alfred Taylor, die heel wat Hitchcock-trekjes heeft. Ook de acteerprestaties zijn uitmuntend, er wordt zelfs beweerd dat Lon Chaney Jr., die zwaar aan de drank zat, bereid was om op bepaalde uren niet te drinken, gewoon omdat hij helemaal wild was van de film. Jill Banner die nadien alleen maar kleine rollen kreeg, zoals in de horrorfilm Deadlier Than the Male of The President's Analyst met James Coburne, oogt niet alleen ontzettend sexy, maar kan ook nog flink acteren!
Net zoals de meeste griezelprenten uit de oude doos kun je niet echt spreken van een huiveringwekkende film, wel van magistrale, onweerstaanbare cult. Het verhaal kan door de kleinste kleuter worden bedacht, maar ook dat is geen minpunt. Er zijn verschillende releases van Spider Baby op de markt, maar de beste die je in huis kan halen is ongetwijfeld de gerestaureerde versie op Arrow.
Didier BECU
07/02/2015
---
---