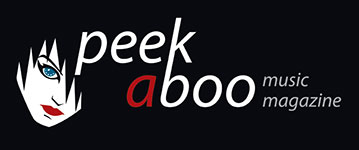 like this cd review
---
NORMA LOY
Baphomet
Music
•
CD
Cold Wave
•
Cult
•
Post Punk
[78/100]

Unknown Pleasures Records
10/12/2016, Jurgen BRAECKEVELT
---
Norma Loy, the French post-punkband and meanwhile cultband ,always had to compete with the British bands of this genre. Since 1982, it released raw music and the battle is still not over. The core of this duo is Chelsea (singer) and Usher (keys). The line-up depends on the sound. The band is not afraid of controversy or experiment and that's how the 15 songs on the new album sound.
Baphomet Sunrise is a dream start: satanic, dark and morbid. The repetitive electronic melody seems to go on forever. But that is not the case. The track retains the original atmosphere and flourishes slowly.
Apocalypse sounds more minimalist, Freak is slower, until a storm of guitars enters the soundscape with an incredible interplay between lead and solo. Altamont is a polyphonic composition, Strange Summer switches to another pace. It has a laid back, (almost) sinister edge.
Golden Fish contains noise, while the dark voice gives it a cold wave feel. A piano provides some reinforcement and the voice is in the foreground. Then we hear a three-minute fairy-like sound with a Gainsbourg-esque whispering voice. Les Fleurs: you see them and it feels as if they flourish in this song.
Then eight minutes of chaos follows. Je Me Rappele sounds animated, deep, fragile, melancholic and painful at times. Even the guitars scream and cry. In the end we hear agony. Strong song! And the pain persists in Heroin, a song with a special arrangement. Again elements of noise, distortion in the voice and industrial sounds. Blue Moon is almost synth wave, the obligatory ballad with a voice that reminds me of good old Roy Orbison and even Neil Diamond. Post-punk, as we know from Strangers In The Dark: a tight guitar riff with a tasty sound.
A more subdued sound resounds in Novembre with the great voice of Chelsea who sings very well on this album. Love And Fears is another intimate song and Kundalini Rising is seven minutes of blissful dark wave. Second Life (NSJ remix) sounds like a lot of old school synths. A nice bonus.
This album goes in all directions, both in styles and atmosphere. Good songs, rhythmic and sometimes calmer, but the two French cult figures remain outsiders. Listen to this album and decide for yourself!
Jurgen BRAECKEVELT
10/12/2016
---
Norma Loy, de Franse postpunk-, zeg maar cultband, heeft al altijd moeten opboksen tegen de Britten in dit genre. Sedert 1982 laat de band zijn rauwe muziek los op het genre-minnend publiek en de strijd is nog niet gestreden. De kern is het duo Chelsea (zanger) en Usher (toetsen). De line-up van de rest van de band hangt af van de sound die het duo wil maken. Men is niet bang van controverse en experimenteren en gaf en geeft niet toe aan de commerciële kanten van de zaak, en zo klinken de 15 songs op de nieuwe langspeler.
Baphomet Sunrise is meteen een schot in de roos. Het begint demonisch, donker en morbide. Een zichzelf herhalende electronische melodie lijkt eindeloos door te gaan. Maar niets is minder waar, de track behoudt de sfeer en bloeit langzaam open.
Apocalypse klinkt meer minimalistisch, Freak is langzamer, tot het onweer van gitaren losbreekt in een ongelooflijk samenspel tussen lead en solo. Altamont is een meerstemmige compositie, Strange Summer schakelt dan weer lager qua tempo, maar heeft een relaxt, doch luguber kantje.
Golden Fish dompelt ons even onder in noise-klankjes en de donkere stem geeft het geheel een coldwaveachtig kantje. Piano komt versterking bieden en de stem wordt duidelijk op de voorgrond gezet. Dan horen we een kleine drie minuten feërieke klanken met een diepe Gainsbourg-achtig klinkende, bijna fluisterende stem. Les Fleurs: je ziet en voelt ze als het ware openbloeien in deze song.
Dan volgt acht minuten chaos. Je Me Rappele klinkt bezield, diep, breekbaar, melancholisch en met momenten pijnlijk. Ook de gitaren schreeuwen en huilen. Op het einde wordt een doodsstrijd geleverd. Sterke song! En de pijn duurt voort in Heroin, een doorleefde song met een bijzonder arrangement. Ook hier weer elementen uit noise, met distortie op de stem, hoekjes industrialklanken. Dan gaan het weer richting synthwave in Blue Moon, als het ware de obligate ballade met een stem die me heel erg doet denken aan good old Roy Orbison en zelfs aan Neil Diamond. Postpunk zoals we die kennen van Strangers In The Dark: strak gitaarriffje met en lekkere vette sound.
Een meer ingetogen sound in Novembre, waarin de melodie een mooi duo vormt met de geweldige stem van Chelsea, die trouwensheel goed zingt op dit album, wat niét idereen in het genre gegeven is. Love And Fears is weer een rustiger intieme song en Kundalini Rising is zeven minuten zalige darkwave. Second Life (NSJ remix) klinkt als heel old school synth. Een leuke toegift.
Met dit album gaat het weer alle kanten op, zowel qua stijlen als qua sfeer. Goede songs, ritmisch en dan weer kalmer, maar de twee Franse cultfiguren blijven een buitenbeentje. Beluisteren dat album en zelf beslissen!
Jurgen BRAECKEVELT
10/12/2016
---
---