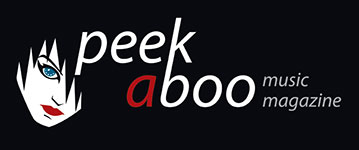 like this cd review
---
VARIOUS ARTISTS
Transmission Wave-West
Music
•
CD
Cold Wave
•
Electro Rock
•
New wave
•
Post Punk
[78/100]

Infrastition
10/12/2016, Didier BECU
---
The list of French alternative bands is endless. And which label is better than Infrastition to check this out? This French label already released many compilations. Transmission Wave-West is the latest in the series and is concentrated on the French underground from Brittany, from 1980 to 1991.
The sole thing these bands have in common (except the place they come from) is that they all make some sort of wave, but in a very wide range.
The disc starts with Brume. Un Visage Sans Vie (what a name!). Think of The Sisters Of Mercy and you're already half way: a perfect blend of post-punk and traditional goth rock.
Bunter Guillaume has a typical French cold wave sound, the cabaret sound of Clair Obscur surely was an influence. Not very easy to digest, but nonetheless great.
The obscure (you mostly will find obscure bands here) Cet Hyvers makes synthetic post-punk. Perhaps you're familiar with the minimal sounds of Complot Bronswick. A Chaque Instant is taken from the album A Kind Of Blue, that was released in 1990 and features Peter Principle of Tuxedomoon on guitar. And believe it or not, it even sounds a bit like Tuxedomoon.
If you're familiar with the releases on Crammed Discs, then you probably know the raw rock music that Dominic Sonic makes. When My Tears Run Cold is taken from his 1989 debut album that sold over 40,000 copies.
End Of Data is included a well. Dans Votre Monde is typical French electro wave with a touch of Etienne Daho.
Everybody has the right to have a favorite and mine surely is Evening Legions. No, I never heard of this band before, but the wave sound that is reminiscent of Modern English, works quite well.
Frakture is like Frakture always is: post-punk with the accent on punk. And that goes for Franz Kultur Et Les Kramés, while Les Nus actually sound like the name suggests: funny.
Marc Seberg is (despite the name) a band with members who once were in the French 70's rock band Marquis De Sade, which is included with one of the later songs as well: Final Fog (Brouillard Définitif) from 1980.
Senso reminds us a bit of the touching pop that Taxi Girl was known for.

The most weird track surely is Get No B Side For Mr Hyde DJ by Ubik.

This interesting album ends with some obscure minimal wave by Warsaw Pact.
An album for people who like to delve in the real underground, and who doesn't want to do so?
Didier BECU
10/12/2016
---