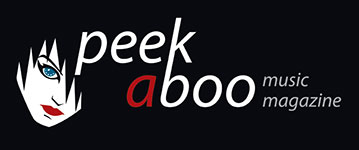 like this movie review
---
AMAT ESCALANTE
Heli
Movie
Crime
•
World Cinema
[82/100]

Homescreen
07/02/2015, Didier BECU
---
After Sangre and Los Bastardos, almost every critic knows that Amat Escalante is an excellent director. His latest offering Heli, is a film you can say a lot about. Despite being in the running for the Palme d'Or in Cannes and Escalante winning the prize for best director, the film was in Belgium only shown at the Ghent Film Festival. A sad fact that there seems to be no place in cinemas for this Mexican pearl. Fortunately there is still the DVD!
Escalante doesn't show Mexico from its best side, a decision that was criticized by many compatriots who thought the movie was synonymous with treason. The first scene of the film speaks for itself: in the back of a jeep lies the body of a tortured man, his head is held by the sole of a combat shoe. A few moments later, the man hangs on a bridge. It is no more than a sign of the drug mafia that warns Mexicans what happens with those who do not respect their criminal laws. Heli is one of them Armando Espitia), a factory worker who lives with his sister Estela (Andrea Vergara), his wife Sabrina (Linda Gonzalez ) and his father in a ramshackle cottage. Despite poverty, Heli believes in moral laws. When one day he discovers two packets of drugs, he decides to destroy them immediately. The drug mafia however will not let this happen without consequences.
Heli got a lot of criticism because of the extreme violence. The torture techniques are indeed difficult to watch, but according to Escalante that is just a commonplace in Mexico. Even if Escalante is a master behind the camera, he filmed some scenes in a documentary style. Because the camera faces directly the facts, it is difficult to watch it all without being shocked. The actors are amateurs, but they perform with a kind of professionalism that is rarely seen in expensive Hollywood films. Heli seems almost like Tarantino- violence in real life, a film that grabs you by the scruff of the neck and hardly grants the viewer a chance to catch his breath. Sublime world cinema that will stick to your pants.
Heli is out now on Homescreen and without doubt it is the film tip of the month.
Didier BECU
07/02/2015
---
Dat Amat Escalante kan regisseren, dat weten ze na Sangre en Los Bastardos in Cannes al een hele poos. Ook zijn laatste film Heli is er één waarover je nog lang kan napraten. Jammer genoeg was er, op een vertoning op het Gentse Filmfestival na, geen plaats in de filmzalen voor deze Mexicaanse parel. Vreemd, want de film was in de running voor de Gouden Palm en Escalante won er de prijs voor beste regisseur. Blijkbaar zijn dat al lang geen troeven meer om een film in de zalen te vertonen. Gelukkig is er nog altijd dvd.
Escalante toont Mexico niet meteen van zijn fraaiste kant, een beslissing die heel wat kwaad bloed zette bij landgenoten en die voor sommige patrioten synoniem staat voor landverraad. De eerste scène van de film spreekt voor zich: in de laadbak van een jeep ligt een gemartelde man, op zijn hoofd steunt de zool van een combatschoen. Enkele ogenblikken later wordt de man respectloos aan een brug opgeknoopt. Het is niet meer dan een teken van de drugmaffia die de Mexicanen toont wat er met hun gebeurt als zij hun criminele wetten niet respecteren. Een van die pineuten is Heli (Armando Espitia), een fabrieksarbeider die samen met zijn zus Estela (Andrea Vergara), zijn vrouw Sabrina (Linda González) en zijn vader in een krakkemikkig huisje woont. Ondanks de schrijnende armoede gelooft Heli in morele wetten. Als hij op een dag in zijn huis twee pakjes drugs ontdekt, besluit hij om die onmiddellijk te vernietigen. De drugsmaffia laat dat echter niet zonder gevolgen.
Heli kreeg heel wat kritiek wegens het extreme geweld in de film. De marteltechnieken zullen heel wat kijkers doen slikken, maar volgens Escalante is dat niet meer dan schering en inslag in Mexico. Ook al is Escalante een meester met de camera, toch filmt hij sommige scènes in een documentaireachtige stijl. Doordat de camera met de neus op de feiten zit, wordt het bijna dubbel slikken. De hele cast bestaat uit amateurs, toch zie je dit soort professionalisme maar zelden in peperdure Hollywoodfilms. Heli lijkt bijna op Tarantino-geweld dat uit het leven is gegrepen, een film die je bij het nekvel grijpt en die de kijker nauwelijks kans gunt om op adem te komen. Subliem, wereldcinema die aan je broek blijft plakken.
Heli is nu uit op Homescreen en zonder meer de filmtip van de maand.
Didier BECU
07/02/2015
---
---