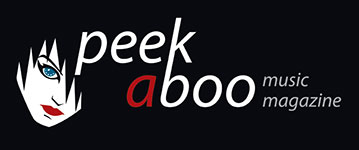 like this movie classics review
---
ALAN J PAKULA
Klute
Movie
•
Movie classics
Drama
•
Thriller
[84/100]

Warner Home Video
10/02/2015, Didier BECU
---
The 70s were arguably the best era for Hollywood cinema. Even though there was often a big budget involved, you can speak of auteur cinema in which directors expressed their own style, a fact that nowadays is rarely found in American films. One of those visual artists was Alan J. Pakula. He has a short filmography, but his work (especially in the 70s) had a major influence on the history of film. Phenomenal was his paranoia trilogy consisting of Klute, The Parallax View and All The President's Men, three films that clearly demonstrate how America was struggling with its demons (the Vietnam War and the Watergate scandal). After Easy Rider it was clear that the American was not the man as portrayed by Tinseltown. More and more directors exposed the soul of their people, not the least Alan J. Pakula, although Klute was only the beginning.
The recording tapes in the opening credits show (just as Coppola would do in The Conversation) that no one was free. Everything could be recorded, everyone could be bugged. Businessman Tom Gruneman (Robert Milli) is missing. The police has only one clue: a letter Gruneman wrote to the call girl Bree Daniels (Jane Fonda). Because the police gets no closer to a solution, colleague Peter Cable (Charles Cioffi) decides to put a private detective on the case: John Klute (Donald Sutherland). Klute realizes that he will have to approach Bree if he wants to know more, and therefore he rents an apartment that is below that of the prostitute. He taps her phone and starts shadowing her.
Klute is, just like any other Pakula movie, certainly not an easy film. The clever cat-and-mouse game requires from the viewer always attention. Because of the handsome appearance of Jane Fonda, who won an Oscar for Best Actress, that is not always an obvious thing to do! Fonda indeed proves that not only she was one of the best looking actress of the 70s, but also the best. Her partner Donald Sutherland is acting in his familiar stoic manner. As in his other films, Pakula loves an open end. The viewer determines whether the characters will live happily or not. Besides Pakula's stunning directing techniques, there is also the outstanding cinematography of Gordon Willis (the man of The Godfather and Woody Allen's Manhattan). Each shot looks great, visual art that you barely see in today's American cinema. Klute is a film to keep on enjoying, and that it is not only the merit of Ms. Fonda!
Didier BECU
10/02/2015
---
De jaren 70 waren zonder meer het beste tijdperk voor de Hollywoodcinema. Ook al ging er vaak een groot budget mee gemoeid, kun je gerust spreken van auteurscinema waarin regisseurs een eigen stempel op hun werk drukten, wat je tegenwoordig jammer genoeg nog maar zelden in Amerikaanse films aantreft. Een van die visuele kunstenaars is Alan J. Pakula. Echt lang is zijn filmografie niet, maar de werken die hij heeft geregisseerd (vooral in de jaren 70) hadden een grote invloed op de filmgeschiedenis. Fenomenaal was zijn paranoia-trilogie die bestaat uit Klute, The Parallax View en All The President's Men. Drie films die duidelijk aantonen hoe Amerika met zijn demonen worstelde (de Vietnamoorlog en het Watergate-schandaal). Na Easy Rider was het duidelijk dat de Amerikaan niet de mens was zoals hij werd afgeschilderd door Tinseltown. Meer en meer regisseurs legden de ziel van hun volk bloot, niet het minst Alan J. Pakula, alhoewel Klute slechts een aanloop bleek.
De tapes van de begingeneriek tonen aan (net zoals Coppola dat in The Conversation zou doen) dat niemand meer vrij was. Alles werd opgenomen, iedereen kon worden afgeluisterd. De zakenman Tom Gruneman (Robert Milli) wordt vermist. Het enige aanknopingspunt dat de politie heeft is een brief die Gruneman schreef naar de callgirl Bree Daniels (Jane Fonda). Omdat de politie geen stap dichter bij een oplossing geraakt, besluit Grunemans collega Peter Cable (Charles Cioffi) om een privédetective op de zaak te zetten: John Klute (Donald Sutherland). Klute beseft dat hij de zaak zal moeten klaren via Bree en huurt daarom een appartement onder de naam van de prostituee. Hij tapt zonder omzien haar telefoon af en schaduwt haar.
Klute is, net als andere Pakula-films, zeker geen gemakkelijke film. Het pientere kat-en-muisspel vereist dat de kijker steeds aandachtig het verhaal blijft volgen. Door de knappe uitstraling van Jane Fonda, die hiermee een Oscar voor Beste Actrice in de wacht sleepte, is dat niet altijd even vanzelfsprekend. Fonda bewijst inderdaad dat ze niet alleen de knapste actrice uit de jaren 70 is, maar wellicht ook de allerbeste. Partner' Donald Sutherland acteert op zijn vertrouwde stoïcijnse wijze en kan twee uur lang boeien. Net zoals in zijn andere films, houdt Pakula van een open einde, het is de kijker zelf die mag bepalen of zijn personages nog lang en gelukkig zullen leven. Naast de regietechnieken van Pakula, is ook de cinematografie van Gordon Willis (de man van The Godfather en Woody Allens Manhattan) baanbrekend. Iedere shot oogt prachtig, visuele kunst die je vandaag nog amper in Amerikaanse cinema te zien krijgt. Klute is een film om van te blijven genieten, en dat is niet alleen de verdienste van mevrouw Fonda!
Didier BECU
10/02/2015
---
---