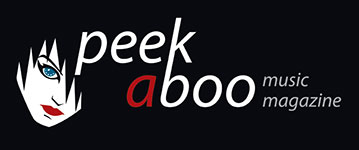 like this movie review
---
STUART MURDOCH
God Help The Girl
Movie
Comedy
•
Romantic
[82/100]

A-Film
22/03/2015, Didier BECU
---
Musicians who idolize movies and direct one themselves, is nothing new. Tom Barman did it with Anyway The Wind Blows, and there is God Help the Girl by Belle and Sebastian frontman Stuart Murdoch. According to Murdoch the film came about because he had written a few songs that did not fit in the concept of his band. And why not a musical? God Help The Girl didn't provoke a rush of people, but if you look closely, you see an artist at work who seems to be influenced by Jean-Luc Godard and Jacques Demy. The result is a fresh film that sometimes looks like a long video clip.
When you are familiar with the music of Belle and Sebastian, you know that Murdoch has always had something with dreamy girls. And Emily Browning is just that kind of girl. The brunette plays the unbalanced Eve, who lives in a psychiatric hospital. When her condition is good, she goes to most of to gigs (and in Glasgow that means automatically the Barrowland). There, she meets the nerd James (Olly Alexander), who falls in love with her. Unfortunately, there is competition of a cocky handsome guy (Pierre Boulanger, a sublime name!). This musician promises the young girl that she will be on stange with her singer-songwriter material soon. James knows all too well what his rival's plans are. With the help of his friend Cassie (Hannah Murray), he hopes to win Eve's heart, and he even wants to start an indie band with her.
Murdoch can not hide that he is a music connoisseur. The scenario may have little to offer, but the dialogues do go about Morrissey, Joy Division and even the sexy look of Aztec Camera frontman Roddy Frame. Do not worry, if you don't know anything about Scottish indie bands, because Murdoch conjures a beautiful musical from his sleeve with great songs. Of course you need to be a little bit of a fan of Belle And Sebastian to fully enjoy God Help The Girl, because everything in this film is (like music) chamois sweet. Life is a bubble and for once Glasgow seems to be constructed with the sets of The Umbrellas of Cherbourg. Superb, right?
God Help The Girl is now out on DVD through A-Film.
Didier BECU
22/03/2015
---
Muzikanten die dwepen met film en er zelf eentje willen regisseren is niks nieuws. We zijn reeds vertrouwd met de misbaksels van Madonna, of kennen dankzij Tom Barman met Anyway The Wind Blows het betere filmwerk,en nu is er Stuart Murdoch (zanger van Belle And Sebastian) die met God Help The Girl zijn filmdebuut op het publiek loslaat. Als je Murdoch moet geloven, dan deed hij dat gewoon omdat hij een paar nummers op overschot had die niet in het concept van zijn band pasten. Dus tja, waarom daarmee niet meteen een musical uit je mouw schudden? God Help The Girl veroorzaakte geen wachtrijen aan de kassa, wel merk je dat hier een artiest aan het werk is die zowel door Jean-Luc Godard als Jacques Demy is geïnspireerd.
De film lijkt eigenlijk op een lang uitgerekte (sublieme) videoclip. Iedereen die de muziek van Belle and Sebastian kent, die weet dat Murdoch een voorliefde heeft voor dagdromende meisjes. En als je zo'n personage zoekt, kom je eigenlijk bijna automatisch bij Emily Browning terecht. De knappe brunette vertolkt de rol van de onzekere Eve, die in een psychiatrische inrichting is opgenomen. Als haar conditie het toelaat dan pikt zij graag een concertje mee, en in Glasgow belandtje dan bijna automatisch in de Barrowland. In deze zaal ontmoet ze de nerd James (Olly Alexander), die binnen een paar seconden halsoverkop verliefd op haar wordt. Wel moet hij eerst zijn concurrent uitschakelen, een knappe muzikant (Pierre Boulanger, over schitterende namen gesproken!). De zanger belooft Eve dat hij er alles aan zal doen om haar met haar singersongwritermateriaal op een podium te krijgen. James beseft als geen ander dat de interesses van de muzikant ergens anders liggen (voor zij die het niet begrijpen, in Eves broek dus). Samen met de hulp van zijn vriendin Cassie (Hannah Murray) wil James Eve's hart veroveren, en met haar een indiebandje oprichten.
Murdoch kan het nooit wegsteken dat hij in de eerste plaats een muziekkenner is. Het scenario gaat voor de meeste mensen misschien over niks, voor muziekfans is het heerlijk om dialogen over Morrissey, Joy Division of de sexy look van Aztec Camera's zanger Roddy Frame te horen. Maar geen nood als je niets over indie weet, want de film blijft in de eerste plaats een heerlijke musical met uitmuntende nummers. Natuurlijk helpt het als je fan bent van Belle And Sebastian om volop van God Help The Girl te genieten, want de film is net als de muziek bitterzoet. Het leven is een luchtbel en voor één keer lijkt Glasgow te bestaan uit de set van Les Parapluies de Cherbourg. Schitterend, toch?
God Help The Girl is nu verkrijgbaar op dvd via A-Film.
Didier BECU
22/03/2015
---
---