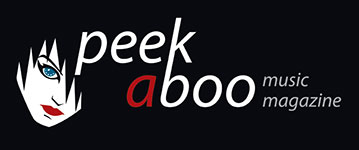 like this cd review
---
WHITE NOISE SOUND
Like a Pyramid of Fire
Music
•
CD
Shoegaze
[70/100]

Rocket Girl
22/03/2015, Paul PLEDGER
---
Remember how '90s shoegazers Curve transcended your expectations the first time you heard Horror Head, how My Bloody Valentine gave your eardrums reason to emigrate with Loveless and Primal Scream came psychedelically and industrially close with Swastika Eyes? An Element of all three acts rears its head during White Noise Sound's opening gambit Heavy Echo on this, their second album. An unobtrusive synth bass-line gives way to a mid-paced rumble through familiar dark-wave territory before the whole thing gets sucked into a vortex of soaring shimmering guitars.
A similar thing happens on Bow, minus the heavy drums, then again on the superb All You Need and so on and so on. Problem is, because the vocals are so low down in the mix (toe-deep, in fact) on most of the harder tracks, I can't decipher what the hell the Welsh industrial-rockers are on about. All of which might not matter - being of a lucidly high end of the musical spectrum, White Noise Sound make an especially game effort of trippy cold-disco and menacing nu-rave. And, rather like a pyramid of fire, present something of a memorable experience based on pyrotechnics and the past.
They can do heavy - Heavy Echo and Red Light hold sway like the aforementioned Curve, even Nine Inch Nails in places - they can do dreamlike as well on Bow, Step Into The Light are rather pretty. They can also emulate Aphex Twin-meets-Timothy Leary on the closing acid-fest Feel It, a track that may or may not inspire you to revisit the album again and again. I might do - much of Like a Pyramid is rooted in the '90s it has to be said but when a job's done well, it's worth double-checking the handiwork, All You Need an apt case in point.
This review also appeared on Flipside Reviews
Paul PLEDGER
22/03/2015
---