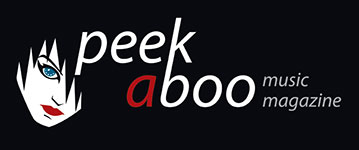 like this movie review
---
GEORGE TILLMAN JR.
The Longest Ride
Movie
Romantic
[64/100]

20th Century Fox
03/09/2015, Didier BECU
---
Nicholas Sparks can call himself the king of the modern romantic book. Since 1999 his works are bestsellers, although the American author actually uses the same theme (the invincible love) all these years, but the public seems to like it a lot. So why changing a winning team? Hollywood quickly offered his novels into a film form, and The Longest Ride is already the tenth novel that was made into a film. The most famous of the series is without a doubt The Notebook with Ryan Gosling, but if you're someone who likes to melt away by romantic images then you'll probably also remember Dear John and The Lucky One.
Those who fancy more than two hours bittersweet romantic scenes will be delighted with The Longest Ride because director George Tillman Jr. knows very well what he has to do to please this audience. Sophia Danko (Britt Robertson) is tired of life at the country side, and she looks forward to a brand new future in New York where she'll start an internship in a famous art gallery. Just before her departure, she ends up at a rodeo and meets there the tough Luke Collins (Scott Eastwood). You easily can guess the rest: it is love at first sight. Luke might be the ideal son, but Sophia still prefers New York over a life at the farm. Besides, the student has no interest in bulls, and the cowboy does not understand how someone can love something like abstract art. Just before the two say goodbye to each other, they notice on the road a burning car wreck. Luke can free the man from the car, and Sophia saves a box of letters from the fire. When the driver (Alan Aldo) awakes from a coma, he asks Sophia to read him the letters. And yes, these stories bring Sophia and Luke together again.
If you're feeling sick when reading this story, you'd better start not The Longest Ride. And yet, it must be said, despite the clichés for which each every scenario writer would be nailed on the cross, this romantic film works. You'll see artificial characters (especially Scott Eastwood, the son of, seems to be made of plastic) and the situations only can happen in Hollywood movies, but The Longest Ride keeps standing. One for teenage girls, and adults who secretly admire this type of nonsense!
Now out at 20th Century Fox, on DVD and Blu-ray.
Didier BECU
03/09/2015
---
Nicholas Sparks mag zich zonder veel schaamte tot koning van het moderne romantische boek kronen. Ofschoon zijn werken al sinds 1999 de deur uitvliegen, gebruikt de Amerikaanse auteur eigenlijk al twee decennia lang hetzelfde thema (de onoverwinnelijke liefde), toch blijft het publiek dit met plezier slikken. Hollywood was er als de kippen bij om zijn romans in een filmvorm aan te bieden, waarmee The Longest Ride ondertussen al de tiende roman is die werd verfilmd. De bekendste uit de reeks is zonder twijfel The Notebook met Ryan Gosling, maar indien je iemand bent die graag wegsmelt bij beelden waarin je ziet hoe tortelduifjes vechten om bij elkaar te blijven, zul je je waarschijnlijk ook wel Dear John en The Lucky One herinneren.
Voor wie zin heeft in ruim twee uur zeemzoeterige taferelen kan de filmavond met The Longest Ride alvast niet meer stuk, want regisseur George Tillman Jr. weet wat hij moet doen om dit publiek aan de buis te kluisteren. Sophia Danko (Britt Robertson) vindt het plattelandsleven maar niks, en ze kijkt dan ook reikhalzend uit naar een nieuwe toekomst in New York waar ze stage mag lopen in een befaamde kunstgalerij. Net voor haar vertrek komt ze op een rodeo terecht en ontmoet daar de stoere Luke Collins (Scott Eastwood) en je kan het raden: het is liefde op het eerste gezicht. Luke mag dan wel de ideale schoonzoon zijn, toch staat het voor Sophia vast dat ze New York boven een boerenleven verkiest. Trouwens, de studente vindt stieren maar niks, en de cowboy begrijpt niet hoe iemand gek kan zijn op abstracte kunst. Net voor de twee voorgoed afscheid nemen van elkaar, bemerken ze op de baan een brandend autowrak. Luke kan de man uit de wagen bevrijden, en Sophia kan een doosje met brieven uit de brand redden. Wanneer de chauffeur (Alan Aldo) uit een coma ontwaakt, vraagt hij aan Sophia om hem de brieven voor te lezen. En jawel, het zijn deze verhalen die Sophia en Luke opnieuw bijeen brengen.
Mocht je maag omkeren bij het lezen van dit verhaaltje, begin je maar beter niet aan The Longest Ride. En toch, het moet worden gezegd, ondanks de torenhoge clichés waarvoor iedere scenarioschrijver aan het kruis zou worden voor genageld, werkt deze romantische film toch uitstekend. Het zijn wel stuk voor stuk kunstmatige personages (vooral Scott Eastwood, zoon van, lijkt van plastic te zijn gemaakt) en situaties die alleen maar in Hollywoodfilms kunnen gebeuren, desalniettemin blijft The Longest Ride overeind staan. Eentje voor bakvissen, en volwassenen die stiekem kunnen genieten van dit soort onzin!
Nu uit op 20th Century Fox, op dvd en Blu-ray.
Didier BECU
03/09/2015
---
---