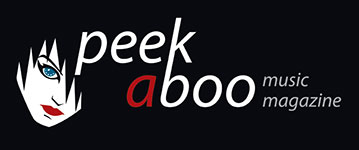 like this cd review
---
THE LILAC TIME
No Sad Songs
Music
•
CD
Indie
[90/100]

Tapete Records
22/03/2015, Paul PLEDGER
---
If you count the man's solo albums and Dr Calculus nom-de-plume, this is Stephen Duffy's 16th commercial album release since jumping Duran Duran's ship some thirty years ago.
A quick glance at his discography reveals a few telling facts - no hits (criminal, if you ask me), a stubborn refusal to cheapen his art with remix after remix and several years between albums in one or two cases. All of which adds up to a roller-coaster career for a songwriter who seems able to slip below the radar more often than not, purely by recording some wonderful songs during the past few decades. What has the man got to do to repeat the success of Kiss Me, Icing On The Cake?
No Sad Songs, their first since 2007's Runout Groove, certainly isn't the cheery ride the title might suggest, nor is it painfully introspective or cloyingly intimate. Very much a family affair (it's Duffys all the way), Tapete's latest British signings have made precisely the album you'd want - it's The Lilac Time, it's springtime on a disc, it's 'flower music' in every sense of the word. It's marvellous.
From the opening timpani, the sweeping strings and the repeating tremble-lip refrain of "Have I told you that I love you....today?", you're in safe hands. Pastoral, poetic and purposeful, No Sad Songs' chest of treasures swells with gleaming jewels. From that outstanding opener (and aren't ALL Lilac Time openers brilliant?), on past the jaunty whirl-y-gig of Babylon Revisited, the weepy title-track and single to the album's triumphant curtain-call A Cat On The Longwave, service has been resumed at the doff of a cap and in the twinkling of an eye. Even Lilac B-side and Bait fans are satiated with the mini-instrumental Rag, Tag and Bobtail.
The one noticeable change - No Sad Songs eschews the bitterness and dispenses with the downfalls of yore and replaces most of that with exultant positivity such as "You are not another girl/now I know I love you true" (The Wedding Song), "Hey let's start a family/take a small part of me" (She Writes a Symphony, which in places musically reprises 1988's American Eyes) and "If I can make it/you can make it too" (The Western Greyhound). He'll be bringing out a Christmas album next. Sure, there's light and dark here in equal measure - for every gleeful lyric there are melancholic minor chords to provoke emotion, the good songwriter's weapons of choice - but after repeated listens, I'm hooked.
Add in some swooning pedal steel and delightful harmonies and No Sad Songs fast becomes The Lilac Time's best album since the under-rated 1999 release Looking For a Day in the Night. Except here, he's no longer looking. He's found it, at long last.
This review also appeared on Flipside Reviews
Paul PLEDGER
22/03/2015
---