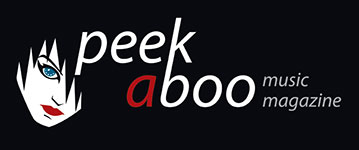 like this movie review
---
ANNE FONTAINE
Two Mothers
Movie
Drama
[63/100]

Remain In Light
11/02/2015, Didier BECU
---
The English-language film debut of Anne Fontaine, who previously made the lovely boulevard comedy Mon Pire Cauchemar with Isabelle Huppert and Coco Avant Chanel, had for various reasons a different title. In fact, it already starts with the book on which the film is based: The Grandmothers by Nobel Prize winner Doris Lessing. In order not to offend the actors Naomi Watts and Robin Wright, they changed the title to mother, but in America the film was released as Adore.
One daree to say that Adore is a film with a taboo atmosphere, but that is pure poppycock. The only thing that happens is that two best friends fall in love with each other's son. And please be serious, is falling in love with an older woman a crime? In the case of Roz (Robin Wright) that is perhaps the case, because she is cheating her husband, but Lil (Naomi Watts) is a widow. And yes, it is difficult not to fall in love with Naomi Watts. That is perhaps why Adore isn' tworking. The renditions of both Wright and Watts are excellent as always, but the two women look simply too radiant and (especially) too young to be sold as MILF's. A second drawback is the superficiality of the storytelling. The only thing that counts is apparently the bed, the couples never seem to have an interesting conversation and there is never any mention of a generation conflict. All that remains are the fine performances and the beautiful Australian landscapes, but Fontaine never goes further than that. It is a godsend to be two hours in the company of Robin Wright and Naomi Watts, but it is no good cinema.
Didier BECU
11/02/2015
---
Het Engelstalige filmdebuut van Anne Fontaine, die eerder de heerlijke boulevardkomedie Mon Pire Cauchemar met Isabelle Huppert en Coco Avant Chanel maakte, kreeg om allerlei redenen een verschillende titel. In feite begint het al met het boek waarop de film is gebaseerd: The Grandmothers van Nobelprijswinnares Doris Lessing. Wellicht om hoofdrolspelers Naomi Watts en Robin Wright niet te beledigen, maakte men van de grootmoeder gewoon een moeder. In Amerika werd de film zelfs gewoon als Adore uitgebracht.
Men durft wel eens zeggen dat Two Mothers een film met een taboesfeertje is, maar dat is larie en apekool. Het enige wat er gebeurt is dat twee hartsvriendinnen verliefd worden op elkanders zoon. En zeg zelf, verliefd worden op een oudere vrouw, is dat verboden? In het geval van Roz (Robin Wright) is dat misschien het geval omdat ze haar echtgenoot bedriegt, maar Lil (Naomi Watts) is een weduwe. En tja, het is allesbehalve moeilijk om verliefd te worden op Naomi Watts. Dat is wellicht de reden waarom Two Mothers niet genoeg werkt. Zowel de vertolkingen van Wright en Watts zijn zoals steeds uitmuntend, maar de twee vrouwen zien er gewoon te stralend en te jong uit om als oude dozen te worden verkocht. Een tweede minpunt is de oppervlakkige manier waarop Fontaine haar verhaal vertelt. Het enige wat telt is blijkbaar het bed, nooit hebben de koppels een boeiend gesprek en van een generatieconflict is er in Two Mothers helemaal geen sprake. Het enige wat overblijft zijn de prima vertolkingen en de mooie Australische landschappen, maar verder dan dat raakt Fontaine nooit. Het is aangenaam om twee uur in het gezelschap van Robin Wright en Naomi Watts te vertoeven, goede cinema is het evenwel niet geworden.
Didier BECU
11/02/2015
---
---