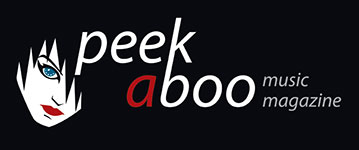 like this movie review
---
SCOTT FRANK
A Walk Among The Tombstones
Movie
Action
•
Dark Wave
•
Dreampop
•
Gothic
•
Thriller
[47/100]

A-Film
13/02/2015, Didier BECU
---
Perhaps no one thought in 1993 - when seeing Schindler's List - that a 62 year-old Liam Neeson would become the action king today. It is sad if you know what the Irishman is capable of, but since Taken he smells the colour of money and nobody can change that. Not that it always works. Recently Taken 3 pulverized lots of records at the American box office, but the enthusiasm for the fairly similar film A Walk Among The Tombstones was a lot less. That is surely the main fault of director Scott Frank, who is famous in Hollywood for writing scripts like the remake of The Flight of the Phoenix, Get Shorty and especially The Wolverine. In Europe we do not know him, but the character that Liam Neeson plays, is quite popular in the United States. Lawrence Block wrote 17 stories about the detective Matthew Scudder. Anyone who has a good memory, or who is just keen on movies from tje 80s, will probably remember Eight Million Ways To Die. Whether someone will remember A Walk Among The Tombstones in twenty years is another matter.
Liam Neeson is not the one to blame. He just plays his most typical: a retired guy you better not mess with. In the early 90s Matthew Scudder was still a respected cop in New York, but because of a fatal blunder, he voluntarily returned his badge. However, Scudder continues to believe in a better world and becomes a private eye. His latest cast is most peculiar: a gang that is specialized in kidnapping women from drug dealers. Of course those traders don't want the police involved, because they themselves might end up behind bars and therefore Scudder is the ideal answer to their problems.
We can write whatever we want about Neeson, he is the only reason to keep on watching A Walk Among The Tombstones. You notice that the actor hardly believes in what he is doing, but he does his job as a professional, but without surprises. Director Frank has forgotten that a thriller also needs tension. The only thing he did is come up with a thriller that has a Taken-touch, and only one that remains intact is Neeson.
A Walk Among The Tombstones is now out on DVD and Blu-ray through A-Film.
Didier BECU
13/02/2015
---
Wellicht hield niemand het in 1993, toen hij naar Schindler's List keek, voor mogelijk dat Liam Neeson op zijn zestigste zou uitgroeien tot de koning van de actiefilm. Het is wel een beetje balen als je weet tot wat de Ier in staat is, maar sinds Taken heeft hij nu eenmaal geld geroken en daar kan niemand wat aan veranderen. Niet dat het altijd wil lukken, want verpulverde Taken 3 onlangs nog aan de Amerikaanse kassa heel wat records, dan was het enthousiasme voor A Walk Among The Tombstones heel wat minder groot. De beschuldigende vinger gaat zonder meer in de richting van regisseur Scott Frank, die in Hollywood vooral beroemd is voor het schrijven van scripts (de remake van The Flight of the Phoenix, Get Shorty en vooral The Wolverine behoren tot zijn bekendste). In Europa kennen we hem niet, maar het personage dat Liam Neeson speelt is in de Verenigde Staten vrij populair. Lawrence Block schreef immers al 17 verhalen over detective Matthew Scudder. Wie over een goed geheugen beschikt, of gewoon tuk is op films uit de jaren 80, zal zich wellicht nog Eight Million Ways To Die herinneren. Of de mensheid over twintig jaar nog over A Walk Among The Tombstones zal spreken, is een andere kwestie.
Aan Liam Neeson ligt het in ieder geval niet. Hij speelt gewoon de rol die we ondertussen al zo lang van hem kennen: een gepensioneerde vent die nog flink kan meppen. In het begin van de jaren 90 was Matthew Scudder nog een gerespecteerde flik in New York, maar na een fatale flater stapt hij vrijwillig uit het korps. Scudder blijft echter in een betere wereld geloven en verkoopt zijn diensten als privédetective. Het nieuwste zaakje dat hem in de schoot wordt geworpen is hoogst eigenaardig. Een bende specialiseert zich in het kidnappen van vrouwen van drugdealers. Natuurlijk willen die handelaars geen politietussenkomst, want anders zitten ze zelf achter de tralies, en daarom is Scudder het ideale antwoord.
We kunnen schrijven wat we willen over Neeson, hij is wel de enige reden om naar A Walk Among The Tombstones te blijven kijken. Je merkt wel dat de acteur zelf amper gelooft waarmee hij bezig is, maar als vakman werkt hij zijn job netjes en routineus af. Het script is gewoon te langdradig en Frank is vergeten dat wie een thriller maakt daar ook nog een portie spanning aan toe behoort te voegen. Het is duidelijk dat Scott Frank een thriller wilde maken met een Taken-sausje, maar de enige die letterlijk en figuurlijk overeind blijft staan is Neeson.
A Walk Among The Tombstones is nu uit op dvd en Blu-ray via A-Film.
Didier BECU
13/02/2015
---
---