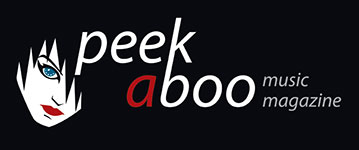 like this article review
---
DISCOVER
A Band to Discover
Article
13/02/2015, Britta Tabrit
---
It is always important to present bands that are making their way to fame and have a good reputation within the dark scene
I would like to introduce you to The Mexican/French project "Disorder", which was founded in 2007 by Erwin Benoir in Montréal, Canada.
Guitarist Erwin is the lead singer and writes the lyrics, Alan Alvarado is the keyboard player and he supports Erwin with the vocals. When playing live onstage, they are supported by an occasional drummer.
"Disorder" published two albums so far: "Veneno Emocional" and "Electro Punk". They are currently working on their third album, "The Weather Underground".The guys already played numerous festivals in Canada and Mexico and they continue performing at prestigious venues.
The music is an amazing farrago of electronic music mixed with the ideology of punk. What is their music about? Well, it is about the things people bother, probably those in Central and South America. Things such as politics, revolutionary thoughts, changes but also love, which becomes even more important the more you feel disappointed by the rest of the system.
In their music they want to keep up hope to have a better place for all to live.I had the chance to listen to some of their songs and I have to say I was really impressed by the diversity of their style.Their songs featured three compilations: Cyberpunk Power Electronics Vol. 2 by Binaria (Mex), Let there be Synth Vol.4 (Sweden) 2014 and Dark Synth Vol.1 (Sweden) 2013.
As a reference here is the list of gigs they did: Soda - Calgary, Montreal - St Laurent 2, Montreal - Inspecteur Epingle Sherbrooke, Quebec City - Bar Le Magog, Montreal - Le Piranha Bar, Quebec City - Scanner Bistro, Toronto - Velvet Underground, Darktech Fest 2014, Festival de Danzas Oscuras 2014, Horror Hard Electro 4 Anarchy Fest 2014, Festival Sintético Futuro 2014, Tanzen 2014 Demond fest 2014, Primavera Putrida Fest 2013, Festival Electro Oscuro 2013, Fetish Party 2013.
If you are interested in listening to some songs, check their YouTube-channel: https://www.youtube.com/channel/UCRbBDe7n-4BtfIO83epRmNg
For more information, have a look at the their Facebook-page: https://www.facebook.com/Disordermexico?fref=ts
I'm sure we will hear a lot of "Disorder" in the future!
Britta Tabrit
13/02/2015
---