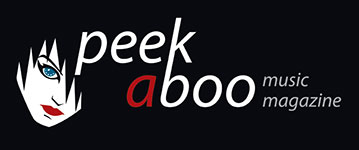 like this movie review
---
WOODY ALLEN
Blue Jasmine
Movie
Comedy
[79/100]

Paradiso
21/01/2014, Didier BECU
---
There already has been a lot written about Woody Allen. At the end of the day there's only one conclusion left: whether you like his neurotic sitcoms or not, you have to agree that this famous New Yorker changed totally the cinematographic landscape. Fans don't get enough of his art, and Blue Jasmine became another hit. Some even claim that this movie is the best Allen released for years. All by all, that's exaggerated as Allen never lost his drive during his European period. With Blue Jasmine he went back to his roots (America) and stayed behind the lens. The newest Allen-movie is in the first place a triumph for Cate Blanchett. It's no wonder she got nominated for an Oscar for Best Actress as this role might be her finest yet!
Jasmine (Cate Blanchett) is totally hooked on her glamorous life in Park Avenue. She's the kind of person who never considers buying a flying ticket in economy class. Out of a sudden the luxury ends when she finds out that her husband and Wall Street-yuppie Bernard Madoff (a perfect role for Alec Baldwin) is cheating on her. Jasmine literally ends on the street, swallows pills and is forced to live with her adopted sister Ginger (an excellent Sally Hawkins). Ginger is in all ways the opposite of Jasmine. She despises the smooth talks from the businessmen her sister falls for, she prefers the arms of a muscled carpenter. It's a world that makes Jasmine puke, and a perfect opportunity for Allen to shed the world another great relationcomedy.
Of course you don't have to expect anything new from Allen. Once again Allen comes up with a wide range of great personages and the viewer has again that mighty feeling to peek into the room of a psychiatrist. On the age of 77 Woody Allen proofed once again that he's the master of this genre. No, Woody, we still need you...please don't retire yet!
Blue Jasmine is out on Paradiso on both Blu-ray and DVD.
Didier BECU
21/01/2014
---
Over Woody Allen is er al heel wat geschreven. Hoe je het ook draait of keert, kom je toch steeds tot dezelfde conclusie : ook al heb je een afkeer van zijn neurotische sitcoms, moet je desalniettemin toegeven dat de New Yorker een onuitwisbare stempel op de filmgeschiedenis heeft gedrukt. De Allen-fans krijgen er in ieder geval maar niet genoeg van. Na een paar Europese avontuurtjes is Allen opnieuw in de VS beland en de muze van dienst (Cate Blanchett) is terecht voor een Oscar als beste actrice genomineerd.
Woody Allen liet zichzelf deze keer buiten beeld en richtte zijn lens volledig op Blanchett die daarmee waarschijnlijk haar allerbeste rol neerzet. Jasmine (Cate Blanchett) is in haar nopjes met het mondaine leven van Park Avenue en stelt zich bijv. nooit de vraag waarom een mens geen vliegkaartje in tweede klasse zou kopen. Aan haar extravagante levenswijze komt evenwel een brutaal einde wanneer ze verneemt dat haar echtgenoot en Wall Street-yuppie Bernard Madoff (een rol die op het lijf is geschreven voor Alec Baldwin) haar dag in dag uit bedriegt. De blondine komt letterlijk op straat te staan, slikt de ene pil na de andere en komt tegen haar zin bij haar adoptiezus Ginger (een briljante Sally Hawkins) terecht. Ginger is in alle opzichten haar tegenpool. Zij laat zich niet misleiden door de gladde praatjes van witte boorden, maar nestelt zich liever in de armen van een stoere bouwvakker. Het is een wereld die de hautaine Jasmine doet walgen en dus ideaal voer voor Allen om de mensheid opnieuw een bijzondere relatiekomedie te schenken.
Volgens insiders is Blue Jasmine één van Allen's allerbeste prenten sinds jaren. Wellicht zegt men dat wegens de knalprestatie van Blanchett, want Allen is eigenlijk de laatste jaren nooit zijn drive kwijtgespeeld. Integendeel! Maar goed, van Allen moet je uiteraard niets nieuws verwachten. Wederom schetst Allen in een anderhalf uurtje een paar opmerkelijke personages die zoals steeds met hun eigen ik worstelen. Opnieuw voelt het aan alsof je mensen zit te bespieden terwijl ze op de sofa van de psychiater hun diepste geheimen prijsgeven, maar dat is nu eenmaal Woody Allen. Met Blue Jasmine bewijst hij dat hij op zijn 77ste in zijn genre nog altijd tot de allergrootste behoort. Nog niet op pensioen gaan, Woody!
Blue Jasmine is via Paradiso uit, zowel op Blu-ray als dvd.
Didier BECU
21/01/2014
---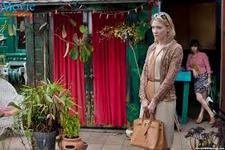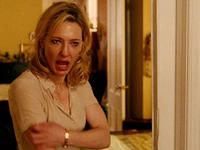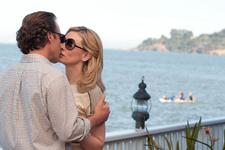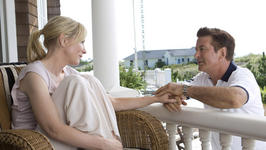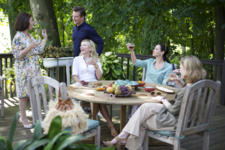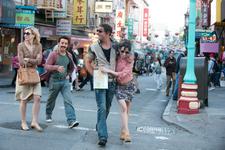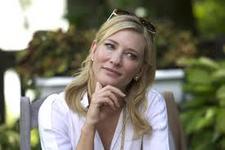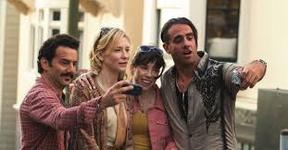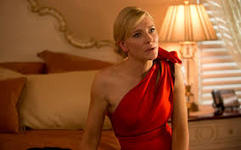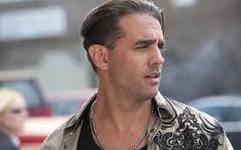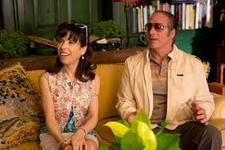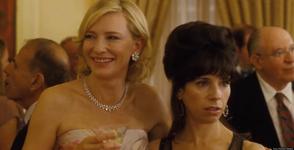 ---