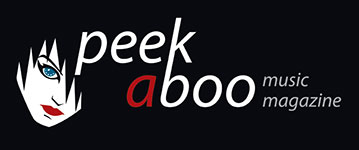 like this cd review
---
LOVE CREAM
First Taste
Music
•
CD
Garagerock
•
Heavy Metal
•
Rock
[90/100]

Self-released
21/01/2014, Filip VAN MUYLEM
---
4 Guys from Adelaide bringing us nice Rock and Metal with a nice retro 80's sound, well mixed and perfectly balanced! This record kept my attention from the first note until the last song (the little extra could have been cut off in the end, but that's the only minus for this one)! I also love the artwork, they didn't overlook that!
They describe themselves with these words: 'Love Cream draw influence from 70s and 80s greats such as KISS,Led Zeppelin, Def Leppard and Van Halen, as well as newer bands like The Darkness and Jet.' Love Creamrecorded "First Taste" partly self-funded, with producer Casey Jones (ex-De La Cruz) on the Gold Coast, and the rest back home in Adelaide with ARIA nominated producer Matthew Hills, funded by the prize money from A.N.S.
'Open for Business has a nice solo, great vocals, lovely roaring guitars and drums that are perfectly in tune! I also love the little slow down halfway through that gives us a nice burst afterwards!
'Back Door Lover' sounds a bit kinky as a song title but I love the hush hush in the beginning, as well as the nice guitars! At some point it sounds similar to Bon Jovi, Aerosmith and Def Leppard (for sure during the group vocals)! This song really sounds as if some stadium rock band just recorded it in the studio whilst thinking about bringing it on stage and getting a lot of feedback from the crowd in that stadium! Wooo oow, scream along, hands in the air! I can see it being realized!
'Spend the Night Together' could have been a Rolling Stones song! Ah, yes: I know... Great song & nice invitation! Keep on Rocking!
'Hot in the Dark' is a nice soft song, almost a ballad. Here they sound a bit like the better version of Guns'n Roses of 2014, with the best from their early years (minus the over the top bombastic acting of Axl Rose)! Nothing but good words about this song!
Love the little joke at the start of 'Love Train' just before the roaring guitars take over! Once again nice vocals and music with balls, a great sound and a nice chorus! With this they just add themselves to the list of possible great stadium Rock bands of 2014! This train rocks!!!
'Sweet May' is a real ballad, where you can hear how good the vocals really are! Somehow it reminds me of Christmas when I listen to it, might be because of the little twinkle halfway... And just when you think that the tempo will stay low for the rest of the song you get a fuel injection! I can already see a romantic clip... But so far only in my imagination... Love the chorus!
'Women (I'm gay for your loving)' is a strange title, their singer Vinnie Dynamo explains it as "when you find yourself so in love with a woman, all other women repulse you... in effect making you gay". This song has a nice piano synth (think The Doors) in it. Love the laid back vibe and the walking up and down of the vocals. Seems like a nice vocal walk in the park, without perks! Fans of a nice guitar solo will also be pleased!
'Why not me?' is a typical Stadium Rock band song, with a nice solo, great vocals, strong screaming backings and a professional sound! I can see the mass singing along, hands in the air! What a vibe and what an energetic song!
'She's a Smoking Bitch' was somehow the first song I listened to from this band and I was directly sold! Love the hook, the vocals and the lyrics! This song is too hot and needs more exposure! For me, this one is definitely their best song! WooW! I can almost sing a long and play the guitar! This one goes right to my i-tunes list!
'Love Don't Live Here Anymore' is already the last song and I really regret it, I could have more songs! Once again the band plays at their best with a great hook and a professional sound, great chorus, great solos, great backings... This is just guitar heaven! I also got hooked on the vocal part!
Book 'em before they become unaffordable!
I wish these guys all the best!
https://www.facebook.com/LoveCreamBand
Filip VAN MUYLEM
21/01/2014
---