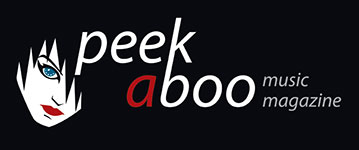 like this cd review
---
POPULARE MECHANIK
Kollektion 03 Compiled By Holger Hiller:
Music
•
CD
Experimental
•
Post Punk
[70/100]

Sky Records
27/01/2015, Paul PLEDGER
---
Disenchanted with prog, rock and adult music in general, German musician experimentalist Wolfgang Seidel founded his Populare Mechanik out of the mouths of both punk and free-jazz. Kollektion 03 gathers up some key moments from Seidel's career, inspired by the works of Devo, XTC and cerebral thinkers and appreciated by the likes of its curator - in this case, Palais Schaumburg's vocal luminary Holger Hiller, himself no stranger to free-thinking art.
With little in the way of rehearsals or tedious compositional techniques, much of Populare Mechanik's work is rooted in spontaneity and exploration as demonstrated by the opening pair of tracks on here. Gleisdreidick bubbles and squeaks its way through three minutes of urban skank and earthy brass punctuations, while An Die Hoffnung is a woozy journey through mysterious spoken-word and incessant parping of horns a-plenty. I'd hate to just fling the tag 'avant-garde' in Populare Mechanik's direction but that is essentially what we have here - expressive beyond the realms of genre.
However, elements of dub and reggae fill the gaps on Scharfer Schnitt No.1 and Smog, recalling 4AD instrumentalists Dif Juz or early works by Ruts D.C. before lounge-exotica rears its head on the almost radio-friendly Als Sie Ertrunken War. But for the most part, Kollektion 03 is by turns a voyage of discovery that is a uniquely compelling, confusing, out-there music that rarely runs out of ideas.
This review also appeared on Flipside Reviews
Paul PLEDGER
27/01/2015
---