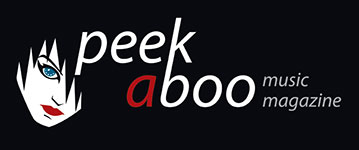 like this cinema review
---
ESTER MARTIN BERGSMARK
Something Must Break
Movie
•
Cinema
Arthouse
•
Gay
26/01/2015, Didier BECU
---
We categorize Something Must Break as "cinema", the question is whether this bold, but poignant Swedish film will ever be shown in the theatres. Fortunately, the picture was screened at various festivals, for example at the Pinx festival (the gay and lesbian film festival at the Sphinx-cinema in Ghent).
According to actor Iggy Malmborg, Something Must Break is a different gay film because he is not mild as many others. Director Ester Martin Bergmark is tryeing to widen the sexual boundaries, but he also shows how gray (or black) live in a big city like Stockholm can be.
Sebastian (Saga Becker) thinks that he has hidden his sexual orientation log enough. The young man not only dresses as a woman, as Ellie he becomes one too. Ellie is looking for sex at the men's toilets, even though he doesn't know what love for a man may mean. For a moment it seems as though Ellie has found the love of her life in Andreas ( Iggy Malmborg ), but he rejects the idea to share the bed with a man for the rest of his life.
This film is based on the book You Are the Roots That Sleep Beneath My Feet and Hold the Earth in Place by Eli Levén and shows a picture of Stockholm that we usually do not see. It is a gray town and we learn about a young man who is struggling with an identity problem, and who, by way of rebellion, starts stealing. No one understands him, and he already has accepted the fact that this will never happen. Sometimes the collision with reality is expressed with words, but sometimes with punches too.
Something Must Break can be situated between the reality of cinema by Lukas Moodysson and the mystical atmosphere of Derek Jarman. It is a strange combination, but it works. Let us hope that everyone gets the chance to see this film.
Didier BECU
26/01/2015
---
We plaatsen Something Must Break in de categorie "cinema", de vraag is echter of deze gewaagde, maar ontroerende Zweedse film ooit in de zalen zal terechtkomen. Gelukkig was de prent op diverse festivals te zien, o.a. op het Pinx-festival (het holebifilmfestival in de Gentse Sphinx). Volgens hoofdrolspeler Iggy Malmborg is Something Must Break een aparte homofilm omdat hij helemaal niet zacht van aard is. Regisseur Ester Martin Bergsmark tast wel de seksuele grenzen af, maar toont vooral hoe grijs (of zwart) het leven in een grootstad als Stockholm is.
Sebastian (Saga Becker) vindt dat hij lang genoeg zijn seksuele geaardheid heeft verstopt. De jongeman verkleedt zich niet alleen als vrouw, als Ellie wordt hij dat ook. Ellie schuimt de mannentoiletten af op zoek naar seks, ook al is de liefde met een man nog onbekend. Eventjes lijkt het erop alsof Ellie in Andreas (Iggy Malmborg) de grote liefde heeft gevonden, maar hij ziet het niet zitten om heel zijn leven lang het bed met een man te delen.
Deze film is gebaseerd op het boek You Are the Roots That Sleep Beneath My Feet and Hold the Earth in Place van Eli Levén en toont een beeld van Stockholm dat we doorgaans niet kennen. Het is een grijs stadsdrama van een jongeman die worstelt met een identiteitsprobleem en bij wijze van rebellie zich vergrijpt aan kleine criminaliteit. Niemand begrijpt hem en hij heeft zich eigenlijk ook al neergelegd bij het feit dat dat ook nooit zal gebeuren. Soms vertaalt zich de botsing met de realiteit als rakende woorden, maar soms ook als vuistslagen.
Filmisch situeert Something Must Break zich ergens tussen de realiteitscinema van Lukas Moodysson en de mystiek van Derek Jarman. Het is een vreemde combinatie, maar het werkt. Nu maar hopen dat iedereen de kans krijgt om deze film te zien.
Didier BECU
26/01/2015
---
---