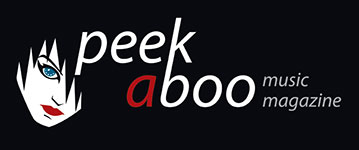 like this book review
---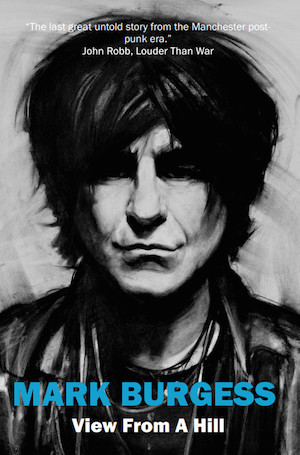 MARK BURGESS
View From A Hill
Book
Biography
[75/100]

25/01/2015, William LIÉNARD
---
View from a Hill is the biography of Mark Burgess, founder and lead singer of the legendary Manchester New Wave band The Chameleons. After a demo, personally handed over to John Peel of BBC Radio One, the group was invited to participate in the John Peel Sessions. Afterwards, it was only a matter of days before The Chameleons become the newest hype in London. It went fast, too fast. The band had no more than a handful of songs on its repertoire, the guitar playing was actually not so professional, and no one in the group had any idea of how things should be addressed practically: negotiating copyright, attracting a manager or closing a deal. And as often in the music industry, the money-grubbers were the first to offer their services and to ensure the most advantageous position for themselves. That little effort was made to recruit a good and reliable manager, was the biggest stumbling block: the deal with CBS Records was vague and without strict agreements, and as a consequence the intentions of both parties were far apart, while the next agreement with an independent record company, ended in legal discussions and the suspension of the contract.
Meanwhile, there was hardly any cohesion within the group. Excessive drug use had heavily affected the consensus between Mark Burgess and Dave Fielding, who were at odds with each other. The end of The Chameleons was in sight. The promising band, which acted as support for U2 and Killing Joke, and in the meantime had become a hit in college towns in the northeast of the USA, was falling apart in spite of the new contract deal with Geffen, that ultimately didn't keep its promises, either. Mark Burgess decided to abandon the band and to leave for Israel for a while.
In View from a Hill Mark Burgess begins his story in Middleton, Manchester, in the home of his parents, where he grew up as an only child. To their chagrin, he left school at 16 and soon started working in the company where his father acted as foreman. In his spare time the 16-year-old visited concerts in and around Manchester with an occasional trip to a venue in a neighbouring town. Making music remained a dream for a long time, because his father forbade him to buy a guitar. Burgess sounds nostalgic in the first chapters of his biography. Apparently, it was a pleasant, albeit somewhat boring time, but in any case it was a period on which he looks back with melancholy. The part is richly furnished with anecdotes about drug experiments, concert visits and trips to Lake Loch Ness in Scotland, where the drugs would provoke very special experiences!
Burgess' intimate life remains much more obscured. Sure, there were women in his life, but none was able to compete with the music, his ultimate passion. In the second half of the book, a spacious anecdote is dedicated to his stay in Israel, where Burgess hoped to escape the tense atmosphere in London, due to the uncertain future of The Chameleons. But not all the anecdotes in the book are interesting. Especially the sometimes quite long drawn-out stories about drug experiences are boring after a while.
The strongest parts of the biography are the chapters related to The Chameleons and the music industry, as they offer music fans interesting insights into the business. In his comprehensive report, Mark Burgess cites big names and we can assume that he knew all these people or that he at least saw them from time to time. It is fine literature! The text is carefully written in a not too difficult English, and as a result the book is readable for anyone with no more than an average knowledge of the language of William Shakespeare. Those interested in the punk and new wave scene in Manchester in the first half of the 80s, will certainly appreciate this biography. Recommended!
VIEW FROM A HILL
Mark Burgess
Biography/Biografie
England, 2014
Mittens On - 480 pag.
William LIÉNARD
25/01/2015
---
View from a Hill is het biografisch verslag van Mark Burgess, oprichter en zanger van de legendarische Manchesterse New Wave-band The Chameleons. Na een demo ter attentie van John Peel van BBC Radio One, wordt de groep tot ieders verrassing uitgenodigd voor een sessie in Londen. Nadien is het nog maar een kwestie van dagen vooraleer The Chameleons de nieuwe hype wordt. Maar het gaat te snel, want de band heeft niet meer dan een handvol songs op z'n repertoire staan en het gitaarspelen gaat eigenlijk ook niet zo vlot, terwijl niemand in de band enig idee heeft hoe het praktisch moet worden aangepakt: onderhandelen over auteursrechten, een manager aantrekken, een platendeal sluiten, etc. En zoals vaak in de muziekbranche, zijn de geldwolven de eersten om hun diensten aan te bieden en zich de voordeligste positie te garanderen. Dat er nauwelijks moeite wordt gedaan om een goede en betrouwbare manager aan te werven, dat is het grootste struikelblok, want met CBS Records wordt een platendeal gesloten zonder strikte afspraken waardoor de bedoelingen van beide partijen al vanaf het begin nauwelijks te verenigen zijn, en met de independent waarmee nog geen jaar later scheep wordt gegaan, loopt het al even snel mis, komt het tot juridische discussies en uiteindelijk tot een breuk.
Ondertussen is ervan cohesie binnen de groep nog nauwelijks sprake, want drugs hebben de eensgezindheid zwaar aangetast en als Mark Burgess en Dave Fielding definitief met elkaar in de clinch gaan, is het einde van The Chameleons in zicht. De veelbelovende band die ooit in het voorprogramma van U2 en Killing Joke mocht spelen en in de collegesteden in het noordoosten van de VS was uitgegroeid tot een ware hype, was op sterven na dood. De veelbelovende contractdeal met Geffen – dat uiteindelijk ook z'n belofte niet helermaal nakwam – kon daar niets meer aan veranderen. Mark Burgess behoorde nog alleen de handdoel in de ring te gooien…
In View from a Hill neemt Mark Burgess een ruime aanloop, want hij begint zijn verhaal in Middleton, Manchester, in het huis van zijn ouders, waar hij als enig kind opgroeit. Tot hun verdriet gaat hij op z'n 16de van school en zijn vader zal hem uiteindelijk een baantje bezorgen in het bedrijf waar hij zelf al geruime tijd werkt. Z'n vrije tijd besteedt de 16-jarige aan concertbezoek in en om Manchester met af en toe een uitstapje naar een optreden in een naburige stad. Zelf muziek maken blijft lange tijd een droom, want z'n vader verbiedt hem om een gitaar in huis te halen. Burgess klinkt nostalgisch in de eerste hoofdstukken van zijn biografie, want het was schijnbaar een aangename, zij het misschien wat saaie tijd, maar in elk geval een periode waarop hij nu met enige weemoed terugblikt. Het onderdeel is rijkelijk gestoffeerd met anekdotes over drugexperimenten, concertbezoeken en reisjes naar Schotland, naar het Meer van Loch Ness, waar de drugs wel tot heel speciale ervaringen leiden!
Over z'n intieme privéleven blijft Mark Burgess veel meer in het duister. Er zijn vrouwen in z'n leven, maar die moeten schijnbaar helemaal wijken voor de muziek, z'n grote passie. In de tweede helft van het boek zit er een ruime anekdote naar aanleiding van een verblijf in Israël, waar Burgess naartoe vlucht om te ontsnappen aan de gespannen sfeer in Londen als gevolg van de onzekere toekomst van The Chameleons. Maar niet alle nevenverhaaltjes in het boek zijn even leuk en interessant, en vooral de soms vrij lang uitgesponnen vertellingen over drugservaringen gaan na een tijdje vervelen.
Het sterkste onderdeel van de biografie vormen de hoofdstukken die betrekking hebben op The Chameleons en de muziekindustrie, want als muziekliefhebber interesseren de inkijkjes in dat milieu je uiteindelijk het meest. En daarover brengt Mark Burgess uitgebreid verslag uit, waarbij hij met grote namen strooit dat het een lieve lust is, maar we mogen aannemen dat hij die mensen allemaal stuk voor stuk tegen het lijf is gelopen of ten minste van zeer dichtbij heeft meegemaakt, en neem het van mij aan, het is prima leesvoer! De tekst is overigens vlot geschreven in een niet al te moeilijk Engels, waardoor het boek dus ook leesbaar is voor wie niet meer dan een gemiddelde kennis heeft van de taal van William Shakespeare. Wie geïnteresseerd is in de punk- en new wave-scène in Manchester uit de eerste helft van de jaren 80, komt met deze biografie beslist aan z'n trekken.
William LIÉNARD
25/01/2015
---
---