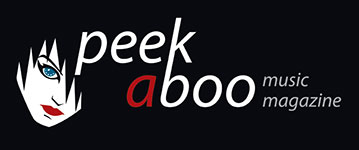 like this cd (ep) review
---
NUNKI
Nunki EP
Music
•
CD (EP)
Dreampop
[70/100]

Moonmusic
22/01/2015, Koen DE BRABANDER
---
In my opinion, NUNKI is a classic example of a modern day band: the members perfected their musical skills at school (rockacademy Tilburg and conservatory Antwerp), recorded and published their debut with the support of their fanbase and a crowdfunding project, and the lay-out and packaging of their new-born baby is ab-fab and flawless.
The sound of the record is near-perfect. Recorded with amazing detail, mixed at top level and mastered safely, which results in a warm, analogue tone. In other words: this CD sounds as if it was a vinyl record. A good thing for music.
Singer Hanne Torfs (24) sings with a maturity seldom heard. A fascinating, warm voice grabbing my attention from note one. The rest of the band delivers as well: sexy bass, nice electronics, haunting - but nicely dosed - guitars and a drummer who is bound to have some African blood running through his vains.
So, a perfect record? Well... despite the perfect look, sound and marketing, there is one thing... NUNKI recorded this EP one year too early. I couldn't help but missing some passion in this record. Where are the songs? However good the arrangements are, they can't hide the fact that the songs are missing. Apart from 'Exoskeleton', that is.
So; a lot of craftmanship, very talented musicians... One word of advice: forget what you learned at school... Live the life; get out, spend some nights in a few gutters around the world; get heartbroken, start drinking... Write songs!
Koen DE BRABANDER
22/01/2015
---